The Leading Edge: January 2021 Wind Energy Newsletter
In this edition, we consider the long-term economic impact of wind plant operation and maintenance workers on communities, existing efforts to advance wind energy deployment and species conservation, and the latest version of NREL's System Advisor Model.
News Stories
All in a Day's Work
Wind power plants and their associated workforce affect the local and surrounding communities in ways both concrete and indirect. These impacts vary from spending at local businesses to the role that these companies and workers play in the quality of life within the communities.
A new NREL report details the positive long-term economic impact wind plant operation and maintenance workers bring to their communities, providing additional insight into community benefits brought about by wind power development.
NREL and Project Partners Team Up To Advance Species Conservation and Wind Energy Deployment
NREL and Defenders of Wildlife launched Wildlife and Wind Energy: Considerations for Monitoring and Managing Impacts, a nine-part webinar series to help familiarize stakeholders with the nuances of land-based wind energy development in the context of species conservation.
Held from September through December, the webinar series helped attendees understand a variety of topics ranging from species-specific discussions and methodologies for reducing impacts on wildlife to regulatory and financing perspectives on effective mitigation strategies for species protection.
System Advisor Model Update Includes New Data, Improved Model Integration
NREL just released a new version of the System Advisor Model, a free, publicly available modeling software for technical performance simulation and financial analysis of renewable energy projects. The latest version includes updated data downloads and more seamless integration with other NREL energy analysis models, including the latest version of the Land-Based Balance-of-System Systems Engineering model to improve wind power plant cost estimation and design.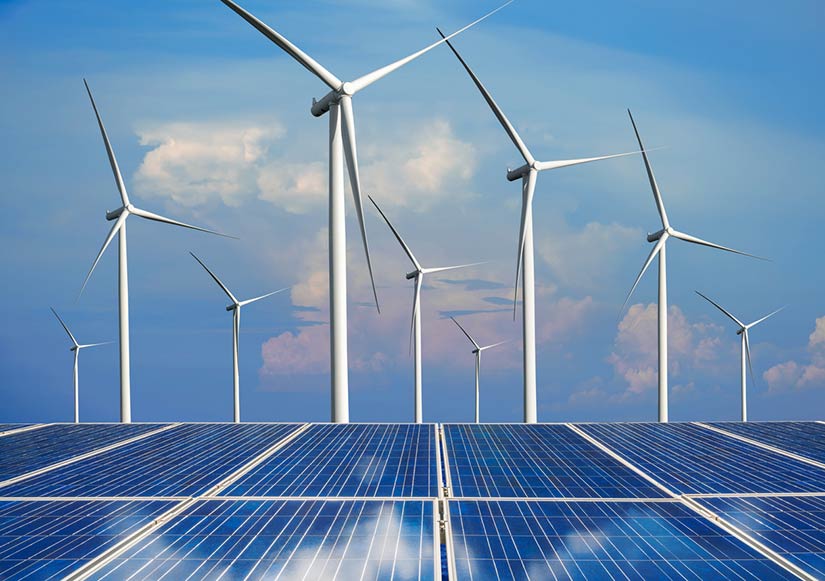 On the Radar
New Thinking on Onshore Wind Repowering Uncovers Multifaceted Drivers with Implications for Energy Transition
A recent Nature Energy article, "Multifaceted Drivers for Onshore Wind Energy Repowering and Their Implications for Energy Transition," proposes a more holistic and socially informed project-level approach for analyzing repowering—the combined activity of dismantling or refurbishing and commissioning wind turbines.
Written by members of the International Energy Agency Wind Technology Collaboration Programme Task 26, led by NREL, authors found that only 67% of the capacity removed in repowering projects was related to the physical space needed for a new turbine. Other factors that drive repowering include regulation, development principles, and political bargaining.
Such findings recognize repowering as a negotiated process between host communities and wind developers and a crucial element for unlocking the full potential of wind energy as part of the world's energy transition.
These findings will grow in relevance as wind repowering grows increasingly important for wind energy deployment as aging turbine fleets, land-use constraints, and increasingly complex social and political dynamics influence siting decisions. A policy brief for decision makers summarizes these challenges and outlines key areas of deliberation when considering wind repowering decisions.
Downwind: In Case You Missed It
The Future Is Autonomous: NREL's Autonomous Energy Grids Research Leads to 85% Drop in Resident Utility Bills
A housing complex in Basalt, Colorado, is interconnected through a microgrid that allows 27 households to seamlessly share electricity, providing residents utility bills estimated to be 85% lower than typical electrical bills in the state.
NREL partnered with the local electrical utility Holy Cross Energy to implement the autonomous energy grid, and additional autonomous energy grid applications could feature wind energy, where an autonomous energy grid-enabled future means that control techniques like the ones deployed at Basalt Vista will autonomously manage large wind farms using consensus control.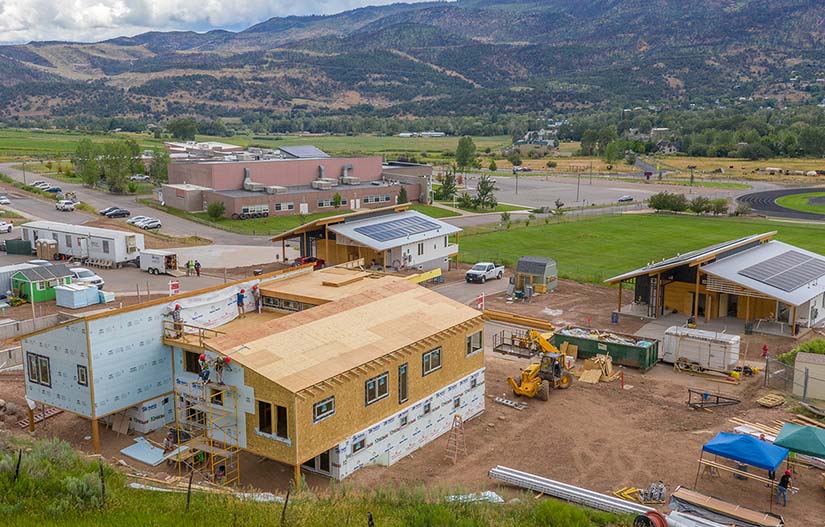 Innovative Solutions for Recycling Wind Turbine Parts
An article from Grist, "Today's Wind Turbine Blades Could Become Tomorrow's Bridges," covers innovative solutions for repurposing wind turbine parts, including the use of wind turbine blades to construct bridges.
NREL's exploration into the use of thermoplastics in favor of thermoset resins features in the article, with NREL Senior Wind Technology Engineer Derek Berry discussing how thermoplastics can improve blade recyclability and save on manufacturing costs.
Publications
NREL researchers provide a comprehensive set of best practices for working with both modeled and measured U.S. offshore wind resource data sets. This technical report sets forth nine recommendations for validating U.S. offshore wind resource models. The research determines the most reliable data sources and methods for validating modeled wind resource estimates as well as methods for vertically extrapolating near-surface wind speed measurements to heights that span the rotor-swept area of modern offshore wind turbines. Among other findings, researchers found that a machine-learning approach was able to extrapolate near-surface winds to hub height at much greater accuracy than conventional methods. These can help inform improved offshore wind resource characterization efforts aiding future offshore wind deployment efforts.
Most modern industrial-scale wind turbines rotate clockwise, as seen from a viewer looking downwind. In this Wind Energy Science article, researchers investigate interactions between wakes and veering and backing winds using large-eddy simulations. Veering winds are more common in the Northern Hemisphere, especially in nighttime, stably stratified conditions. However, a veering wind, in combination with clockwise-rotating blades, results in a smaller streamwise velocity and a smaller spanwise wake width in comparison to the wake from a counter-clockwise-rotating turbine and the same veering winds in the Northern Hemisphere.
Small‐scale wind turbines have market opportunities in distributed energy generation applications but face future challenges from the high cost of turbine units, which can be attributed to design conservatism when calculating fatigue loads of key structural components. In this study published in Wind Energy, researchers use the aeroelastic wind turbine design tool FAST to highlight the conservative nature of the International Electrotechnical Commission 61400‐2:2013 small wind turbine design standard for calculating fatigue life using the simplified loads model. The authors present a modified method for calculating the fatigue spectra of small wind turbine blades, which is intended to be implemented early in the blade design stage, allowing for multiple rotor configurations to be rapidly compared.
Motivated by the development of next-generation simulation capabilities to improve our understanding of the acoustically incompressible flow physics governing whole wind farm performance, this study—published in the Journal of Computational Physics—explores the use of "overset meshes" as the means to greatly accelerate simulations and facilitate mesh generation. In the overset-mesh approach, meshes for individual components (e.g., blades, tower, terrain) can be created independently and then coupled through their overlapping domains. Through formal code verification and validation, study findings indicate good accuracy is achieved for engineering quantities of interest and shows great promise for faster simulations. Most importantly, however, this research demonstrates how different computational-fluid-dynamics codes can be rigorously coupled wherein optimal solvers can be chosen for their respective domains.