NREL Water Power Newsletter, The Current, Summer 2022
In this issue, tour NREL's water power research facilities and capabilities, dive into conference recaps, and catch up on the latest hydropower and marine energy news and opportunities.
This quarterly newsletter highlights the latest from NREL's Water Power Program.
In This Issue
On July 11, 2022, experts from the National Renewable Energy Laboratory (NREL) hosted two workshops at the HydroVision International Conference in Denver, Colorado. Each discussed the challenges and opportunities the hydropower industry will face as the nation hastens toward net-zero emissions. Learn more about these hydropower visionaries' discussions on industry workforce gaps and hydropower's role in the fight to curb climate change.
A lot of exciting projects are in development and testing at NREL's Flatirons Campus. Wave tanks emulate ocean conditions and dynamometers evaluate power take-off systems for water power devices. Step inside NREL's facilities in a 360-degree virtual tour. Explore NREL's unique research capabilities and specialized state-of-the-art equipment, both of which are setting the stage for the next generation of clean energy.
Get Ready To Explore REDi Island
Fly through the Renewable Energy Discovery (REDi) Island with NREL and the U.S. Department of Energy's (DOE's) Water Power Technologies Office (WPTO), thanks to an educational 3D animation of a virtual renewable energy-powered island. Visit REDi Island and discover more water power technologies, such as a desalination plant, an ocean observation buoy, and a conventional dam.
Hang around Hydro Heights: Get a close look at the island's pumped storage hydropower system.
Tour Tidal Town: Learn how tidal energy technologies may help power coastal and remote communities.
NREL researchers are thinking big about hydropower's future role in the fight against climate change. The lab's experts can model any grid in the world to discover how hydropower facilities can best support an evolving renewable energy grid. They also survey how and where to install new hydropower plants—especially smaller projects and those that add power to existing structures rather than building new dams. And they can analyze how to upgrade older facilities while protecting river ecosystems and maximizing contributions to the grid. Watch the hydropower program video and learn more about NREL's hydropower program.
NREL researchers have developed an interactive map and geospatial data set that identify the quantity, quality, and cost of closed-loop pumped storage hydropower resources across the United States, including Alaska, Hawaii, and Puerto Rico. This key data set supports broader initiative research areas, as well as other hydropower work led by NREL researcher Greg Stark, and can be found in a newly released NREL technical report. The report provides data on where closed-loop pumped storage hydropower plants could be built in the United States and how hydropower can plug into a future clean energy grid. The work, funded in part by WPTO under its hydropower program, expands hydropower's efforts.
The Infrastructure Investment and Jobs Act, signed into law Nov. 15, 2021, includes over $700 million in new spending for hydropower. NREL is managing two hydropower programs under the 2021 Bipartisan Infrastructure Law. The first program, Section 243: Hydroelectric Efficiency Improvement Incentives, authorizes DOE to make incentive payments to the owners or operators of hydroelectric facilities at existing dams. These payments will be used to make capital improvements in the facilities that are directly related to improving efficiency by at least 3%. The second program, Section 247: Maintaining and Enhancing Hydroelectricity Incentives, will support and enhance existing hydropower facilities through grid resilience, dam safety, and environmental improvements. NREL is leading the multilaboratory team, which includes Oak Ridge National Laboratory, Argonne National Laboratory, and Pacific Northwest National Laboratory. With NREL's support, these two initiatives will bolster U.S. hydropower deployment and guide the country toward 100% carbon-free electricity.
Marine energy comes in many forms—and so do marine energy technologies. The power surging in U.S. oceans and rivers equates to nearly 60% of the country's annual electricity needs. That power has the potential to play a key role in a 100% clean energy future, and NREL researchers are working hard to get us there. Catch the wave to a clean energy future with NREL. Watch the marine energy video and learn more about NREL's marine energy program.
International Electrotechnical Commission's committee on marine energy standards, or Technical Committee 114, develops standards on how experts should build marine energy devices that are compatible all around the world. The group, made up of nearly 200 experts across 29 countries, recently published its new Strategic Business Plan. It provides insights into the need for standards, including how devices will deal with issues such as biofouling, the process in which wildlife accumulates on devices submerged in rivers and oceans. Arielle Cardinal, project manager for the Water Power Program, supports the committee's Technical Advisory Group.
NREL's Aidan Bharath used to have a very dirty job. Now, the NREL research engineer designs ocean-bound technologies that generate renewable energy from surging tides. And recently, Aidan partnered with one of the country's few tidal energy test sites, the University of New Hampshire's Living Bridge project, where researchers can study a real-world tidal turbine installed beneath New Hampshire's Portsmouth Memorial Bridge. Aidan and his NREL team perform a crucial job for the project. They collect the critical data needed to understand how well this turbine is functioning, so tidal energy can grow into an affordable clean energy resource for communities across the United States.
Launched in 2019 by DOE's WPTO, the Testing Expertise and Access for Marine Energy Research (TEAMER) program connects promising marine energy startups with experts at more than 30 world-class facilities, including NREL. Together, these "teams" can hasten the development of cost-effective marine energy technologies by collaboratively evaluating and enhancing technology designs, from early-stage numerical modeling to laboratory testing of more mature prototypes. NREL has supported 15 of 71 TEAMER projects to date.
In late May 2022, NREL hosted the 2022 Marine Energy Collegiate Competition (MECC) Final Event. NREL competition organizers, DOE leadership, a panel of expert industry judges, and the public joined the virtual event to watch 17 student-led teams pitch their market-research-supported business plan and technical design of a marine-energy-powered device. During the 2022 MECC Award Ceremony, DOE announced the Webb Institute, a small undergraduate engineering college located on the North Shore of Long Island, New York, as first-place winner and recognized the other two overall winners and seven single-category awardees.
With the completion of the 2022 competition, NREL and DOE selected teams to compete in the 2023 MECC and Hydropower Collegiate Competition. For the fourth annual MECC, 19 teams from 22 institutions across the United States and one partner organization in Portugal will offer unique solutions to the burgeoning marine energy industry. The inaugural 2023 Hydropower Collegiate Competition will challenge 11 institutions across eight states, including three Hispanic-serving institutions, to address complex hydropower challenges. Both competitions require teams to be diverse and consistent with NREL and DOE values to build an inclusive workforce.
DOE and NREL recently announced the Inclusive Energy Innovation Prize's Phase One winners, who are paving the way to an inclusive, equitable, and just energy future. Teams focused on communities from every corner of the nation, from tribal nations to urban centers to rural towns and suburban America, demonstrating their commitment to building an inclusive innovation ecosystem and putting people at the center of clean energy and climate justice. Eighteen organizations were awarded $200,000, for a total of $3.6 million, to carry out their proposed impact plans that prioritize climate solutions for underrepresented communities. The Inclusive Energy Innovation Prize is administered through the American-Made Challenges program and funded by 10 DOE offices, including those focused on advanced manufacturing, building technologies, geothermal, vehicles, water power, and wind energy—all clients within the Mechanical and Thermal Engineering Sciences portfolio.
NREL recently celebrated the finale of DOE's Waves to Water Prize—a competition designed to accelerate the development of small, modular, wave-energy-powered desalination systems. These systems emphasized early-stage marine energy research and development while producing some of the first wave-powered desalination prototypes to be deployed. This successful project represented a monumental effort by over 90 members of NREL staff, including Scott Jenne (principal investigator), Tessa Greco, David Greene, Chris Matthews, Ben McGilton, Amanda Morton, Mark Murphy, Aryana Nakhai, Casey Nichols, Andrew Simms, Heidi Tinnesand, Jenny Wiegele, and Don Young.
DOE's WPTO announced eight winners of Phase One of the Hydropower Operations Optimization (H2Os) Prize. These winning teams are applying modeling, data analytics, and machine learning to create new ways for hydropower systems to plan daily grid operations and meet water management needs. To continue encouraging innovative solutions for complex hydropower challenges, the H2Os Prize includes two more phases—each open to new and returning competitors. Phase Two is now open until Aug. 19, 2022.
This feature highlights some of the amazing people beneath the surface of NREL's water power news, tools, and events. Interested in more water power profiles? Check out NREL's water power Women's History Month article series, where we showcase a handful of NREL's outstanding women researchers in water power.
Ritu Treisa Philip's Life on the Ocean and on Stage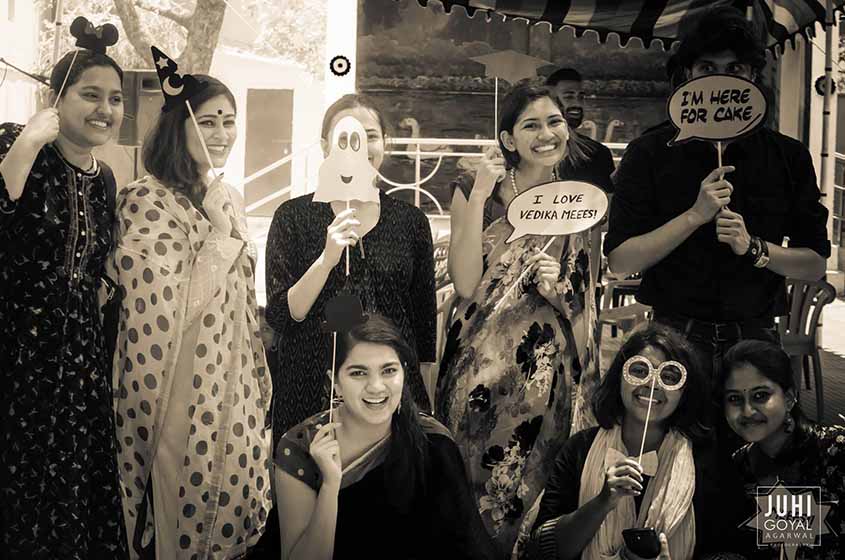 Growing up in Chennai, India, Ritu Treisa Philip saw frequent, long power outages.
"That's what got me interested in renewable energy," said Philip, who is now a research engineer at NREL. Philip sees renewable energy as a solution not only for rickety, unreliable power grids but also for the legion of environmental problems—from floods to wildfires and violent hurricanes—that come with a warming world. "Clean energy can help undo some of the consequences that have come about because of our overexploitation of resources," she said.
Today, Philip pours her energy into one specific renewable energy solution: ocean power. In the lab, she investigates how to turn waves, currents, and tides into affordable sources of clean electricity.
Read more about how Philip ended up researching novel marine energy technologies from recovering energy from residual slag in India, her hobbies in theater and music, and her favorite aspects of NREL.
Catch up on all upcoming events, or explore these featured events.
Tuesday, Aug. 30, 2022, 11 a.m. MT
Marine Energy Atlas Webinar
In this webinar, NREL researchers will present updated data and functionality of the Marine Energy Atlas, a web-based interactive mapping tool. New features to the Marine Energy Atlas include expansion of the WPTO Wave Hindcast Dataset to 2020, for a total spread of 42 years, and increased functionality to let users select data to capture only variables of interest and save queries.
Wednesday, Aug. 31, 2022, 12 p.m. MT
WPTO R&D Deep Dive: Advancing Fish Protection Through Prizes
WPTO, in collaboration with the U.S. Bureau of Reclamation, launched the Fish Protection Prize in 2019 to inspire innovators to develop more reliable and sustainable water structures to protect fish from traveling into potentially unsafe waters, diversions, and intakes. During this webinar, learn how the competing teams are inspiring solutions for fish passage.
Thursday, Sept. 8, 2022, 11 a.m. MT
WPTO R&D Deep Dive: National Resource Assessment for Closed-Loop Pumped Storage Hydropower
This webinar introduces a new data set to determine the role pumped storage hydropower can play in the future electric grid—the first-ever United States-focused national resource assessment of closed-loop pumped storage hydropower sites, including Alaska, Hawaii, and Puerto Rico.
Thursday, Sept. 15, 2022, 11 a.m. MT
Hydropower RAPID Toolkit Update
This webinar will provide an overview of annual updates to the Hydropower Regulatory and Permitting Information Desktop (RAPID) Toolkit. During the webinar, stakeholders will receive a summary of project updates that highlight changes to various federal, state, and tribal requirements for hydropower project development and other key project information.
Stuart Cohen of the National Renewable Energy Laboratory Analyzing Pumped Hydro's Role in a Stable Electricity Grid, Hydro Leader Magazine, July 27, 2022
Why Put Solar Panels on the Surface of Water? The Hill, July 19, 2022
Phase One Winners Announced of WPTO's Hydropower Prize, International Water Power & Dam Construction, July 13, 2022
Converting Mines Into Hydro-Powered Batteries, CleanTechnica, July 10, 2022
Are Underwater Turbines the Next Big Clean Energy Source? World Economic Forum, July 6, 2022
Hybridizing Floating Solar With Hydropower, PV Magazine, July 5, 2022
Tidal Energy Is the Next Wave in Renewables, The Boss Magazine, July 1, 2022
WPTO Studies Find Big Opportunities To Expand Pumped Storage Hydropower, Water Power Technologies Office, June 13, 2022
Hydropower and the Alaska Railbelt, International Water Power & Dam Construction, June 9, 2022
NREL Researchers Map Out Possible New Pumped Storage Sites in the US, International Water Power & Dam Construction, June 9, 2022
Southwest Megadrought Pushes Hydropower to the Brink, E&E News, May 31, 2022
A TEAMER Approach to Fighting Climate Change, CleanTechnica, May 7, 2022
River-Powered Villages to Hydropower Water Power Successes: WPTO Accomplishments Report, CleanTechnica via DOE, May 2
Competitors Face Off To Create Fresh Water With Wave Power, Coastal Review, April 27
How Tribes Are Harnessing Renewable Resources for Energy—and Jobs, Crosscut, April 27
Energy Shift Creates Opening for 'World's Largest Batteries,' ABC News, April 19
NREL's Storage Projections for 2050, PV Magazine, April 19
Catching Waves and Wind: Clean Energy Search Turns Offshore, HeraldNet, April 17
The Ocean Comes to Colorado—Fast-Tracking Novel Marine Energy Technologies, CleanTechnica via DOE, April 16
Pumped Storage Is Having a Moment. Will It Shift Renewables?, E&E News, April 15, 2022
An Open-Source Standardised Toolkit for Modelling Marine Energy, Energy Post, April 13
2023 Hydropower & Marine Energy Collegiate Competitions Open for Applications, CleanTechnica, April 12
New England Renewables + Canadian hydropower: Power Flowing Both Ways Across the Border Offers a Pathway to Clean Electricity in 2050, MIT News, April 12
See all the latest publications, or explore these featured publications.
Hydropower
Closed Loop Pumped Storage Hydropower Resource Assessment for the United States: Final Report on HydroWIRES Project D1: Improving Hydropower and PSH Representations in Capacity Expansion Models, NREL Technical Report (2022)
Marine Energy
Unlocking the Potential of Marine Energy Using Hydrogen Generation Technologies, NREL Technical Report (2022)
Development of a Control Co-Design Modeling Tool for Marine Hydrokinetic Turbines, NREL Conference Paper (2022)
Nonlinear Model Predictive Control Using Real-Time Iteration Scheme for Wave Energy Converters Using WECSim Platform, NREL Conference Paper (2022)
Influence on Structural Loading of a Wave Energy Converter by Controlling Variable-Geometry Components and the Power Take-Off, NREL Conference Paper (2022)
Dynamic Characterization and Evaluation of a 10-kW Power Take-Off With Mechanical Motion Rectifier for Wave Energy Conversion, Ocean Engineering (2022)
Want More?
Subscribe to get the next water power newsletter in your inbox. For the latest from WPTO, sign up for those water power newsletters.