---
Transportation Innovation

Bridges Divides

Mobility Equity Research Spans Diverse Needs of Underserved Communities
March 24, 2022 | By Anya Breitenbach | Contact media relations
---
Every weekday, a mother in Queens packs her daughter's bookbag before dawn. They walk three blocks in the dark to the station, going their separate ways on journeys by bus and subway across New York City. Each travels more than two hours to get to school and work, risking COVID-19 exposure and personal safety. And at the end of the day, they will do the same long trip in reverse. All of this from the most ethnically diverse neighborhood in the nation's largest and wealthiest city.
Just miles away, a white-collar professional logs onto work from the comfort of his Brooklyn brownstone and sends his daughter off to school after a leisurely breakfast. She will reach her classroom in just 30 minutes door to door, thanks to a car service. These contrasting examples highlight just a handful of the mobility equity issues faced by underserved populations in urban, rural, and suburban areas across the United States.
Mobility limitations mean more than difficulties getting from one location to another. They present major impediments to securing a better job, home, education, healthcare, and overall quality of life. These constraints disproportionately burden low-income and non-white populations, as well as people of advanced age and with disabilities.
Researchers from the U.S. Department of Energy's (DOE's) National Renewable Energy Laboratory (NREL) are working with partners in underserved communities to identify barriers and explore how energy-efficient transportation solutions can increase mobility equity. The team's interdisciplinary approach combines behavioral science with analysis, engineering, deployment assistance, and engagement in its attempts to maximize benefits at the individual, community, and societal levels.
Rather than just providing equal access to a one-size-fits-all solution, NREL's approach to mobility equity considers the needs of diverse groups to address each distinct set of issues.
"You can't just hit everything with a hammer and expect it to be fixed," NREL Behavioral Scientist Patricia (Paty) Romero-Lankao said. "The involvement of community members—truly collaborating—makes it possible to accurately pinpoint mobility problems and come up with real long-term strategies that will fit the needs, challenges, and priorities of that unique group."
Underserved populations include people of varying races, ethnicities, languages, physical abilities, ages, education levels, genders, gender identities, sexual orientations, and cultures. Many may not own vehicles, yet they live in areas with few transportation options. Sometimes this means they are physically cut off by high-speed, densely trafficked roadways or reside in remote locations.
That makes it difficult, costly, time-consuming, and at times dangerous for people to reach jobs, schools, medical centers, and stores. These populations tend to travel more by mass transit, by bicycle, and on foot, at the mercy of unreliable schedules and weather, and vulnerable to traffic hazards. At the same time, proximity to highly congested routes and industrial facilities make these communities more vulnerable to health issues caused by pollution.
Starting With the Right Questions
For decades, NREL research has helped boost the efficiency, sustainability, and service of mass transit fleets and systems. The laboratory has partnered with transit agencies, communities, and vehicle manufacturers on projects exploring the impact of vehicles powered by electricity and other alternative fuels, operational practices, and infrastructure, with the aim to reduce emissions and increase transportation efficiency and ridership. NREL also co-leads the steering committee for DOE's Systems and Modeling for Accelerated Research in Transportation (SMART) Mobility consortium, which seeks mobility solutions that are time, cost, and energy efficient for all.
In the last few years, the laboratory has begun to take a more people-centric approach to understanding the factors that influence mobility choices. Researchers are looking beyond technology and policy to explore sociological, behavioral, and cultural factors. This involves building relationships with underserved communities, including these groups in the planning process, and devising creative ways to initiate productive conversations about difficult topics.
"We're starting by asking new questions, such as, 'How effective are our systems in connecting people to essential functions that make up community life?'" NREL Mobility Innovations and Equity Team Lead Stan Young said. "How do those measurements also factor in energy efficiency and inclusivity of those with special needs from all walks of life? And can we create new mobility systems with qualities that will benefit everyone?"
These exchanges help ensure that NREL researchers are asking the right questions, as well as targeting and measuring solutions with the greatest potential to make a real-world difference. The ideas for possible projects and systems that result from these talks with stakeholders can then be evaluated in terms of how they might affect access, affordability, health, and the environment.
True equity acknowledges the different challenges various individuals and groups, such as people using wheelchairs, face in accessing transportation services. The goal is to adapt transportation systems in ways that ensure everyone can take advantage of shifts in mobility options, including electric vehicles (EVs), clean fuels, or other technological innovations.
While time and convenience are important considerations, NREL researchers are also examining health, safety, economic, and environmental factors related to transportation efficiency and energy sources. Strategies encompass everything from vehicle, transit system, and infrastructure designs to ownership models and the information technology that helps individuals connect with transportation options.
New Thinking To Meet Zero-Emission Challenges
The White House has called for the installation of a half-million new EV chargers by 2030 and wants half of new passenger cars sold by then to be zero-emission vehicles—a category that includes EVs. While this transition is needed to combat climate change, NREL research indicates that EV ownership today typically skews heavily toward affluent drivers. These patterns must shift dramatically to meet the nation's ambitious emissions reduction goals and more equitably distribute the benefits of clean transportation.
"We know the hard facts. Right now, costs and the location of charging facilities make it nearly impossible for certain drivers to consider EVs," NREL Data Science Research Engineer Eric Wood said. "The lab is working to change that. We see what benefits these zero-emissions vehicles can deliver for the planet, as well as the lifetime cost, health, and mobility benefits they can provide directly to underserved communities."
NREL is creating a new EV Infrastructure Equity model (EVI-Equity) that can evaluate the coverage and concentration of current and future public charging stations in and around those target communities. As the team builds the tool, it is defining new equity-related metrics for EV charging infrastructure and identifying the investments required to implement these systems in a just way.
While that new tool is in development, other NREL researchers are already working with Clean Cities, a national network of more than 75 local coalitions, to build more charging stations in underserved areas. Clean Cities projects are also providing affordable access to EVs, which will be vital to making these new transportation options available to a wider population.
One Clean Cities project will connect four cities using hundreds of new charging stations and EVs based at airports, seaports, and logistics centers. Another coalition is establishing an EV car-sharing program that provides new options to the general public, along with dedicated access for residents of select multi-unit dwellings. Other projects are installing EV charging stations on public roadways, interstate highways, and existing streetlights in residential areas, as well as workplaces.
Rolling Out New Mobility Options
Although EVs offer significant advancements in clean transportation technology, they cannot necessarily address the needs of those who are unable to drive or afford a car. A recent NREL study of 36 U.S. cities confirmed that early adopters of EVs tend to be higher-income individuals, along with a combination of other socioeconomic, cultural, and built environment factors. The economically disadvantaged tend to rely more heavily on public mobility services.
NREL researchers are also working with community partners to develop and deploy emerging mobility technologies. Meeting the mobility needs of working-class and underserved populations will require additional strategies, including better public transit, micromobility, and other last-mile solutions.
"A truly sustainable, equitable set of solutions needs to encompass a wide spectrum of mobility options and contexts," NREL Rural Mobility Project Lead and Transportation Behavior Analyst Andy Duvall said. "That means looking at transformational new technologies and systems, as well as revisiting more traditional modes to see how they can better serve a broader range of users."
As part of the U.S. Department of Transportation's (DOT's) Smart City Challenge, DOE-funded NREL researchers collaborated with the government of Columbus, Ohio, to devise transportation strategies to spur economic growth, improve citizens' quality of life, and decrease the city's carbon footprint through more energy-efficient, convenient, and affordable ways to move people and goods. The resulting solutions combine on-demand, automated, connected, electrified, and shared mobility options to give residents more consistent access to preventive healthcare, a larger pool of jobs, educational opportunities, and goods and services critical for daily living, such as grocery stores.
Finding reliable means to access employment is often at the crux of the transportation burden shouldered by underserved communities. An NREL collaboration is tackling the paradox that people without jobs cannot afford to buy cars but are often unable to reach jobs without their own cars. NREL's employer-provided mobility initiative explores how transportation can act as an employment benefit that helps underserved communities gain mobility and companies address labor shortages.
NREL is simultaneously taking a closer look at how existing transportation resources might provide more benefits to underserved populations and a broader look at how to integrate these modes into a larger network of transportation solutions. Researchers are collaborating with rural communities to provide more effective and efficient mobility options in remote areas. In one Texas town, NREL is part of a team that has launched a free on-demand ride service that allows riders to request electric cab or van service with a phone call, as well as via a mobile app.
Other NREL projects are exploring the potential of micromobility options, such as manual and electric-assisted bicycles and scooters, to provide affordable, clean, and energy-efficient short-distance transportation. Researchers are also assessing possible infrastructure improvements such as traffic light timing that could make streets safer for cyclists and pedestrians, as well as for automobile drivers. The team is even looking at new automated mobility systems that provide alternatives to the typical moving walkway and shuttle bus systems used to transport people through airports, which often fall short in terms of speed, flexibility, energy efficiency, and accessibility to people with disabilities.
Measuring Twice, Planning Once
There have long been metrics used to assess straightforward quantifiable factors such as miles per gallon, but how can researchers measure the overall effectiveness of transportation systems to meet fundamental needs, connecting people with goods, services, jobs, and other people using time-, cost-, and energy-efficient methods?
The multidimensional nature of the mobility equity issue means that every measure needs to be weighted differently, leading to a complex process. NREL researchers recognized the pressing need for new metrics that can be used to evaluate changes in the quality of mobility and accessibility coupled with changes in energy efficiency—and to do so in ways specific to particular communities.
Preliminary metrics from the EVI-Equity model and other NREL tools can help identify where to concentrate planning activities, who to involve in discussions, and how a wide range of potential transportation innovations might perform. Then, the NREL-developed Mobility Energy Productivity (MEP) multicriteria tool assesses the relative ease of connecting any person to a variety of destinations, accounting for socioeconomic factors, as well as various existing and emerging transportation modes, their costs, and their energy efficiency.
NREL researchers can pair this specialized MEP analysis instrument and the EVI-Equity tool under development with a portfolio of other laboratory-developed tools (the Transportation Energy & Mobility Pathway Options model, the Livewire Database, and more) designed to quantify the many facets of transportation options, accessibility, and challenges.
Paving the Way to Greater Mobility Equity
NREL's mobility equity work is still at an early stage. As relationships grow with stakeholders from underserved communities, researchers will gain a more complete and accurate view of mobility challenges and priorities to inform approaches to future solutions.
New technologies, such as expanded vehicle automation features and integration with infrastructure and existing transit systems, continue to present new potential benefits. At the same time, public policy is evolving, and vehicle ownership patterns are changing among certain groups, shifting the balance of transportation systems.
NREL is embarking on a project with the city of Los Angeles, examining how its ambitious LA100 strategy to transition the city to 100% clean energy by 2035—including its transportation systems—factors in underserved populations and mobility equity. Plans are underway to adapt these LA100 approaches to support similar efforts in other U.S. cities, as well as Puerto Rico.
The laboratory has begun to support DOE's Communities LEAP (Local Energy Action Program) Pilot program in helping low-income communities that are also experiencing negative environmental or economic impacts shift away from reliance on fossil fuels. In addition, laboratory researchers are working with Native American tribes in three states on a DOE-funded project to establish a fleet of EVs and charging equipment for use by the tribal governments, utilities, schools, and businesses.
NREL is also reaching beyond U.S. borders to take on international projects. The laboratory is working with the United States Agency for International Development (USAID) to create a framework for developing countries to plan, implement, and scale EV deployment. In a recent project for a Canadian town, NREL researchers assessed the use of a subsidized on-demand mobility service to serve residents and found it significantly increased access to essential transportation at a much lower cost than that of traditional public transit systems.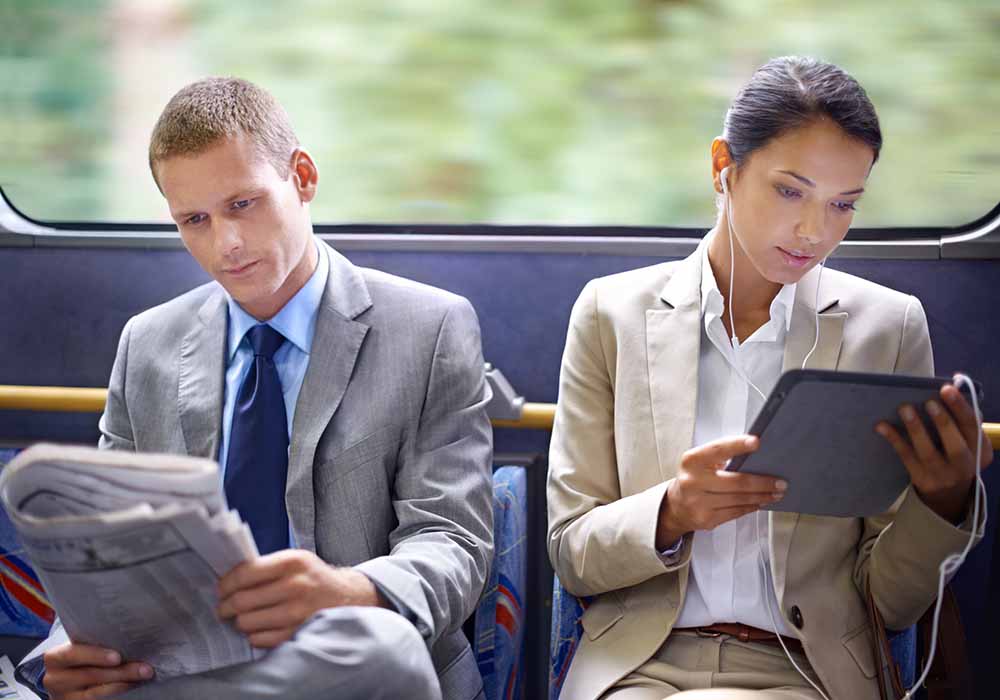 All of these NREL undertakings reflect a renewed national focus on underserved populations and energy equity. This includes the Bipartisan Infrastructure Law's emphasis on equitable distribution of benefits, the establishment of White House councils dedicated to environmental justice, and Environmental Protection Agency plans to more vigorously monitor and enforce air quality regulations in communities of color. NREL is also involved in the Justice40 initiative, an effort to ensure underserved communities receive at least 40% of the benefits from certain federal investments, including climate and clean energy measures.
"As society and the makeup of underserved communities evolve, needs and perspectives related to transportation are bound to change, as well," Wood said. "The most important thing is to keep the dialogue going, so that we land on solutions that are best for the planet and the largest possible number of its inhabitants."
Learn More
Learn more about mobility equity issues faced by underserved populations, NREL's mobility equity research, and the laboratory's and DOE's broader energy equity initiatives.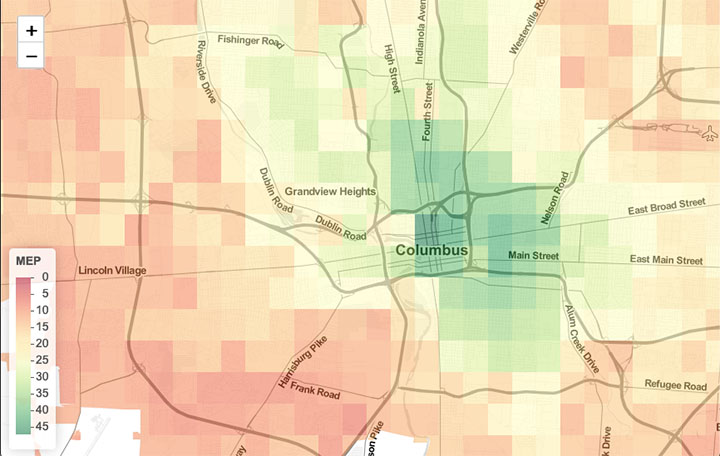 NREL Mobility Equity Initiatives
DOE Vehicle Technologies Office Mobility Equity Initiatives
Other Mobility Equity Initiatives