Feature Stories
The following feature stories take an in-depth, behind-the-scenes look at how NREL is advancing energy efficiency and renewable energy technologies.
February 2017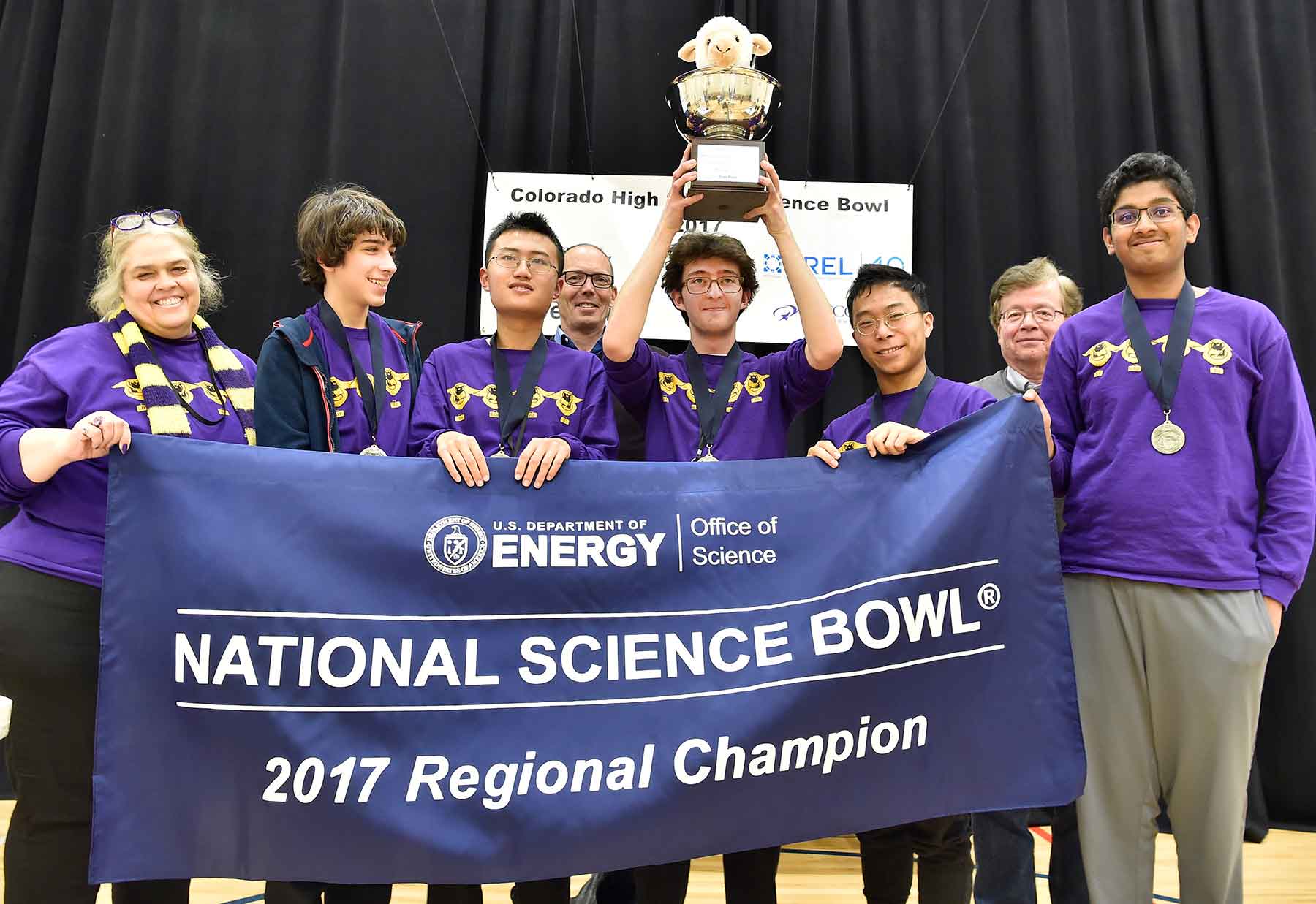 Lammie had a hard time deciding which team to back in the 27th Colorado High School Science Bowl on Feb. 11 at Littleton's Dakota Ridge High School.
---
January 2017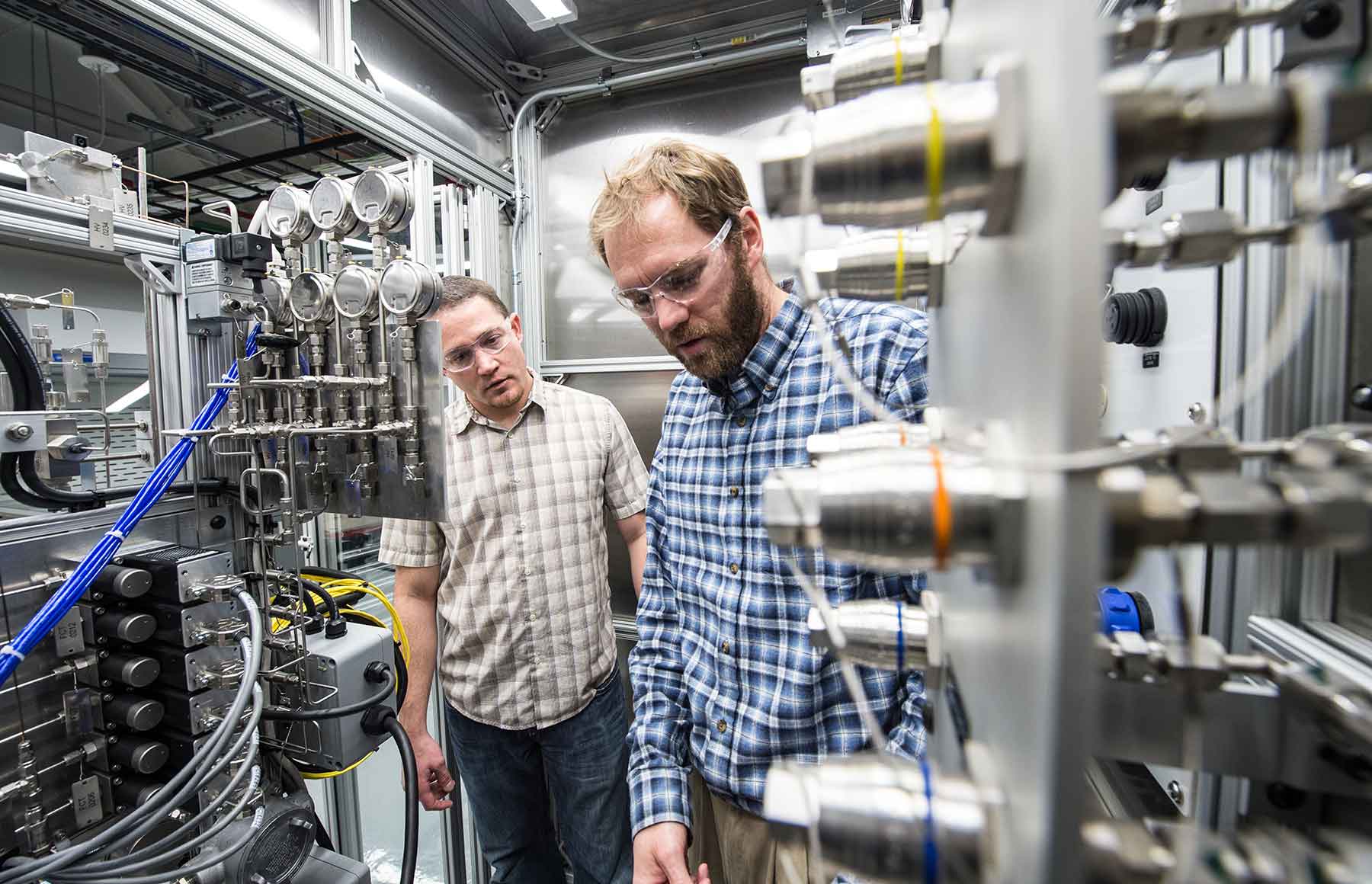 Catalyst converts sustainable carbon sources into fuel for high-performance engines.
---
Archives
2017 |
2016
|
2015
|
2014
|
2013
|
2012
|
2011
|
2010
|
2009
|
2008
|
2007
|
2006
|
2004
|
2003