Q&A With Robin Burton: Stakeholder Engagement and Energy Justice in the Puerto Rico 100 Study
---
The Puerto Rico Grid Resilience and Transitions to 100% Renewable Energy Study (PR100) is a new effort in the ongoing work to provide reliable, affordable, and resilient electricity to every city and community in Puerto Rico. The National Renewable Energy Laboratory's (NREL's) Robin Burton and Murali Baggu are co-principal investigators (PIs) of the two-year study, which leverages the research capabilities of six Department of Energy national laboratories.
The stakeholder-driven project will result in multiple pathways for Puerto Rico to meet its commitment to 100% renewable electricity by 2050. The rigorous analysis and advanced modeling will demonstrate the mix of solar photovoltaics, battery energy storage, wind energy, and infrastructure expansion that is most achievable, cost-effective, and resilient against disruptions.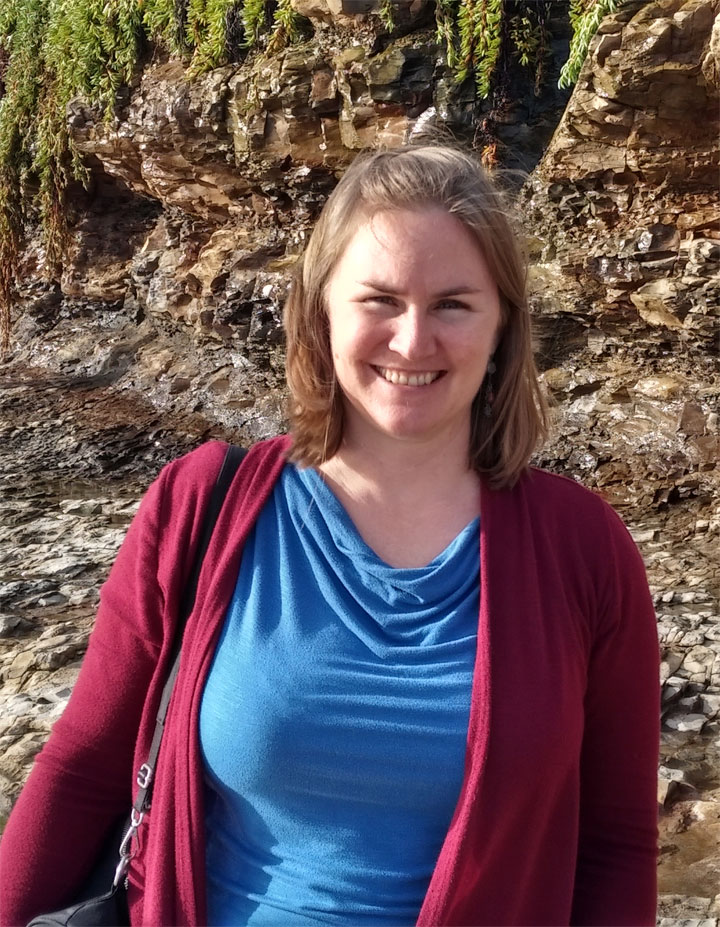 In the following interview, Robin Burton discusses the launch of the PR100 study on Feb. 16, 2022, and the framework for incorporating community input and energy justice.
During the launch event for PR100, you asked the attendees to share their visions for a clean energy future for Puerto Rico. What is your vision?
My background is in public health, so I see the benefits of clean energy in improved environmental health and the wellbeing of the community.
What is your role in NREL's portfolio of work supporting Puerto Rico?
I have focused on stakeholder engagement from the beginning. In 2018, I facilitated a series of workshops and webinars funded by the [Department of Energy Office of Energy Efficiency and Renewable Energy] EERE Solar Energy Technologies Office to share tools and expertise of NREL and other participating labs and understand peoples' priorities for energy transformation at that time. I became the co-PI of the Puerto Rico project in spring of 2021 and continue to lead the stakeholder engagement as well as overall direction for the PR100 study.
What are you most looking forward to in the project?
I am thrilled that we hosted the public launch event with guests Energy Secretary Granholm and NREL Director Martin Keller and held our first advisory group meeting. For the next six months, we have the exciting work of sketching out four different scenarios that would lead to 100% renewable energy, then refining those initial ideas with the stakeholder group to make sure the clean energy scenarios we will model reflect the priorities and concerns they are asking us to consider.
What do you expect to see in the initial clean energy scenarios?
Stakeholders have expressed interest in a high penetration of distributed energy resources and deploying residential rooftop solar paired with battery energy storage throughout Puerto Rico. In a geography prone to hurricanes and earthquakes, there is an understandable focus on resilient and redundant energy systems.
The PR100 advisory group includes representatives from Puerto Rico's universities, the business community, the utility company, environmental organizations, energy justice advocates, government officials, and solar and storage developers. How will these diverse perspectives inform the study?
The advisory group is the backbone of PR100. The energy pathways modeled in the study should not only align with priorities of the people implementing it, but also those of the people who will experience the benefits and impacts of the study. If people actively contribute along the way, they will have a sense of ownership over the results, affecting how well the study will be received and implemented.
Energy justice is a relatively recent term for many people. How do you explain the process?
Energy justice is about making sure all people have equitable access to the benefits associated with the clean energy transition—regardless of what sector they are in and regardless of demographics. It means restoring the past harms of poor air and water quality related to legacy energy systems and engaging people in the planning process for the future.
What was your career path to renewable energy and NREL?
I worked for a nonprofit in Boulder in recycling and resource conservation and then joined Whole Foods Market for many years, first as environmental coordinator for the Rocky Mountain region, and then in store leadership in Colorado, California, and Hawaii. In grad school, I had studied water quality and the health impacts associated with oil and gas development, particularly from fracking here in Colorado. I realized I was more interested in renewable generation than in cleaning up legacy energy issues, and that brought me to NREL.
Some of my work at the lab has returned to recycling and the circular economy in life cycle analysis of clean energy materials. I have already received similar questions from PR100 stakeholders. What infrastructure do we need to plan for to ensure that solar panels and batteries get reclaimed when they come to the end of their initial use phase?
What do you like to do for fun?
I like to cook and go walking or hiking and these days am an occasional cyclist. I raise backyard chickens, which makes me nervous on these cold nights, but they have proven to be hearty.
Stay informed about PR100 by subscribing to email updates, including opportunities for public engagement and input throughout the study.
NREL's ongoing and past activities to support energy planning in Puerto Rico, including publications, tools, and other resources, is available on the laboratory's Multi-Lab Energy Planning Support for Puerto Rico webpage.