NREL Innovations Help Consumers Invest in Our Planet
A Few Ways the Laboratory Propels Earth's Inhabitants Toward a Cleaner Future
---
For more than five decades, earthlings have joined together on April 22 to demonstrate, celebrate, and support initiatives that protect and preserve the health of our natural planet. And for nearly five decades, scientists and researchers at what is now the U.S. Department of Energy's (DOE's) National Renewable Energy Laboratory (NREL) have spent their days studying, analyzing, and developing clean energy solutions that sustainably harness the planet's resources.
The mission of Earth Day and the vision behind NREL are, in many ways, broadly aligned.
Aside from the fact that Earth Day Network founder Denis Hayes also served as NREL's second laboratory director, both NREL and Earth Day aim to pave a path toward a brighter, cleaner, healthier future for the planet and its inhabitants.
Much aligned to Earth Day's theme of "Investing in Our Planet," the research and innovations developed at NREL are helping consumers on Earth Day and every day contribute to our beautiful blue marble's future. Here are just a few of the ways.
How We Travel and Transport Goods
How people and the things we consume travel—from daily commutes to sourcing and shipping products—affects the world around us. In striving to understand how to mitigate that impact, NREL research often leads to new technologies and tools that can inform people's choices.
And chances are, you rely on a navigation app in your phone when getting around, especially by car.
To help travelers decide on which routes to take, NREL and Google partnered to create Google Maps' eco-friendly routing option that rolled out in 2022. So now, when a user enters an address, Google Maps can automatically recommend the route with the lowest carbon footprint or provide the relative carbon dioxide impact between routes of different lengths. And all you have to do is follow the little green leaf icon.
The types of cars we drive also make an impact.
The federal government is taking eco-friendly transportation a step further by investing in electric vehicle (EV) fleets, which are not only an important part of transitioning to a clean energy future but also fun to drive.
A recent video from NREL and DOE's Federal Energy Management Program (FEMP) shares more about the benefit of electric vehicles.
In the United States, aviation accounts for 9%–12% of total greenhouse gas (GHG) emissions from transportation. Although that percentage is only a small slice of the bigger emissions pie, reducing aviation emissions rapidly is essential to match the urgency of the climate crisis. With support from DOE's Bioenergy Technologies Office, NREL is focusing resources on a variety of research projects that aim to develop sustainable aviation fuel (SAF) and decrease GHG emissions.
With fuel prices soaring, one example is a government-industry partnership based at NREL that plans to shift the aviation market further away from oil fields and closer to the farmlands. The planned 10-ton-per-day pilot plant project, Sustainable Aviation Fuel From [i] Renewable Ethanol, or SAFFiRE, involves partners Southwest Airlines, D3MAX LLC, LanzaJet, and others. The results could reduce the cost, enhance the sustainability, and expand the production and use of SAF—a welcome advancement for airlines and their customers, making those of us who love to travel, feel better about doing it.
In another SAF partner project, this one between NREL and Alder Fuels, a critical pathway for producing large quantities of low- to negative-carbon sustainable aviation fuel is enroute to market. This collaboration continues to develop and mature a novel recipe for making carbon-negative SAF from wet waste, a low-cost resource that includes food waste, animal manure, sewage, and inedible fats, oils, and greases.
Seaweed and wood waste are also resources that could be harvested with potential for fueling cleaner transportation while reducing the problems associated with large amounts of seaweed washing up on beaches in the Caribbean. NREL is working with a multi-institution team exploring an idea to turn seaweed and wood waste into sustainable aviation fuel and graphite, a material used in electric vehicle batteries.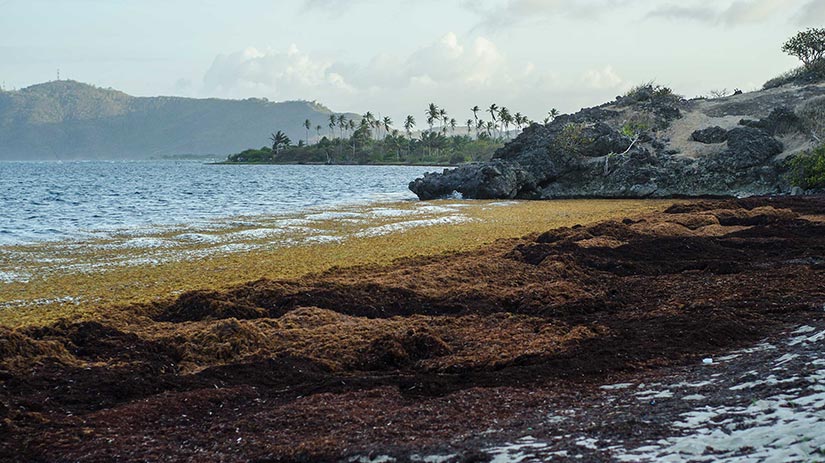 How We Power Communities
NREL's State, Local, and Tribal Program helps to bring research from the lab into real-world applications in communities around America. With broad support from DOE, the program meets communities where they are and offers data-driven solutions to local energy challenges, supporting the development of efficient, affordable, equitable, and resilient energy systems. Offering a range of technical expertise, NREL has partnered with thousands of communities across America and its territories since the early 1990s, including in-depth decision support for tribal nations and Alaska Native villages to support their energy sovereignty priorities.
Much of rural Alaska, including the Native Village of Unalakleet, struggles with lack of housing, high transportation costs, skilled labor shortages, and the accelerating march of climate change. NREL's Cold Climate Housing Research Center is working with Unalakleet to design an affordable, energy-efficient, adaptable housing model in the form of a fully plumbed and wired shipping container equipped with a bathroom, kitchen, and mechanical room, with penetrations marked for water, sewer, and HVAC so it can be easily connected to the rest of the house.
By constructing the module in Fairbanks, Alaska, and then shipping it by boat, this model could reduce construction costs by 40%, because plumbers and electricians would otherwise have to be flown into the village. But rather than building the entire house in the lab, NREL worked closely with the tribe to create a semimodular, elevated design that will potentially keep 75% of jobs in the community and allows homes to adapt to thawing permafrost.
NREL is also leading DOE's Clean Energy to Communities (C2C) Program, helping connect local governments, tribes, electric utilities, and community-based organizations with national laboratory experts and customized, cutting-edge tools and analysis to achieve clean energy systems that are reflective of local and regional priorities. This community-led approach provides tailored support, from goal setting and project development to technology deployment. The program will support hundreds of communities, building off of piloting work with the city of Cohoes, New York, and the Golden Valley Electric Association in Fairbanks, Alaska.
And through DOE's Energy Transitions Initiative Partnership Project (ETIPP), NREL has helped 23 island and remote communities improve their energy resilience against extreme weather and climate change, blending the experience and expertise of local community leaders, residents, and organizations with the ETIPP partner network, including DOE and its national laboratories.
The impacts of NREL's research are not confined to the United States. For example, in 2022, the first West African hydro-solar plant was deployed in Ghana with technical support from NREL and the United States Agency for International Development (USAID). This hydro-solar plant will put Ghana on track to cut its power-sector greenhouse gas emissions by 235,000 tons per year.
For many developing countries, lack of accessible, high-quality resource data is a major barrier to achieving their clean energy transition goals. With support from USAID, NREL is addressing this issue by developing best-in-class renewable energy resource data sets for countries all over the world that can be accessed for through the Renewable Energy Data Explorer tool.
In Southeast Asia, NREL developed and released wind and solar data sets that are currently the highest resolution, most accurate data sets available for the region. This data is being used by policymakers, planners, and developers across Southeast Asia to inform target setting, project siting, and other clean energy deployment decisions.
While infrastructure sustainability can mean designing climate-resilient homes and bringing more renewable power online, it can also apply to how we power buildings. Clean energy purchasing programs enable people to power their homes, businesses, and facilities with renewable energy.
To make it easier for federal stakeholders to identify carbon-pollution-free (CFE) electricity options, NREL and DOE FEMP created a CFE Program Availability Map. While designed for the federal sector, the searchable database includes helpful resources for anyone looking to find clean energy purchasing programs in their state. Information about each program is available in the database, including eligible customer classes, program costs (if available), and website links.
Additionally, the research and support provided by NREL in DOE's Weatherization Assistance Program (WAP) helps reduce energy costs for low-income households by increasing their homes' energy efficiency while ensuring health and safety standards. Since the program began in 1976, WAP has helped improve the lives of more than 7 million families through weatherization services, saving them an average $372 or more every year.
How We Adopt Technologies
Many everyday activities like listening to music have changed dramatically over the past decade, even in the past year, thanks to the commercialization of new innovations. The same can be said for most technologies around us: As capabilities grow, products are becoming more accessible, smaller, and more portable.
That includes the smartwatches on our wrists, as well as hearing aids, pacemakers, and other wearable and implantable medical devices. Many of our day-to-day technologies rely on microbatteries to operate, and without the development of this tiny tech, computing power that once took up an entire room would not today be able to fit in a pocket.
To help propel the development of microbatteries to meet the demands of continually emerging tech, DOE's Advanced Materials and Manufacturing Technologies Office launched the Microbattery Design Prize. Administered by NREL, the prize was created to advance innovative new designs for microbatteries and accelerate their commercialization and integration into existing technologies essential for everyday life.
As the United States transitions to clean energy sources, NREL is also working to help communities adopt automated processing of residential solar permits to make solar more affordable and accessible for homeowners through the Solar Automated Permit Processing Plus (SolarAPP+) software. This free online platform instantly issues permits for code-compliant residential rooftop photovoltaic systems—quickly cutting through red tape so homeowners can begin harnessing the sun and local governments and installers can save time.
SolarAPP+ has approved more than 15,000 permits across 31 jurisdictions while saving communities more than 15,000 hours in plan review time. Plus, projects are installed about two weeks faster, given that permits are issued instantly for code-compliant systems.
Recently, 12 cities and counties from around the United States were selected to compete for $15,000 each by quickly adopting SolarAPP+ into their community.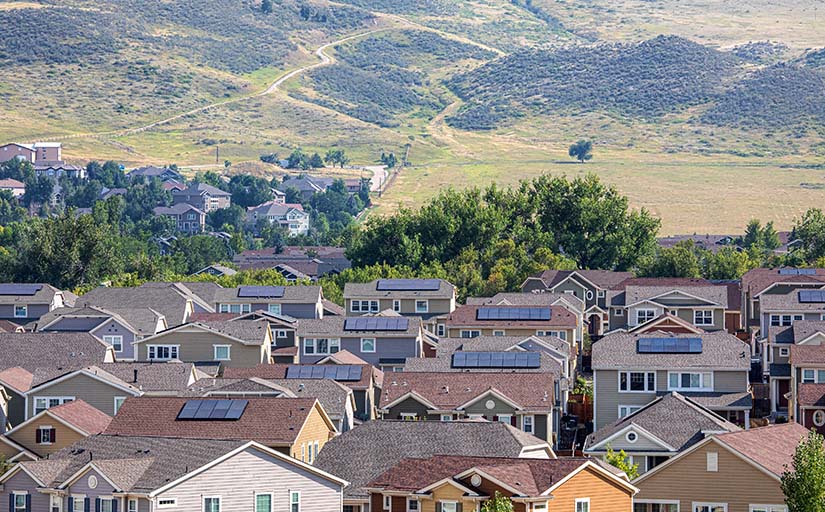 How We Recycle
As consumers, we usually only see a product for a portion of its life. But how that product is developed, manufactured, and ultimately discarded or recycled plays a key role in its impact on the environment. What happens to a product once it reaches the end of its useful life?
Wind plant owners will increasingly be faced with decisions about what to do with wind turbine blades that are reaching the end of their lifespans. Researchers at NREL, with support from DOE's Advanced Materials and Manufacturing Technologies Office, are exploring circular economy strategies that will mitigate the impact of decommissioned blades through the use of new recyclable blade materials, increased recycling facilities, and ways to extend turbine blade lifespans.
It is no secret that the people produce a lot of plastic waste. However, it might be surprising to learn that some very tiny organisms may hold the key to solving our plastic waste pileup: plastic-eating enyzmes. And NREL has not just one but two projects that were sent into outer space this past year with important missions to convert waste plastics to upcycled materials during spaceflight.
The first trip to the International Space Station (ISS) studied oxidative breakdown of plastics. Researchers at NREL have been developing a chemo-biological platform that uses oxidation to break down mixtures of plastic waste into bioavailable intermediates that can be funneled by engineered bacteria to yield a single bioproduct, thus overcoming the economic barriers of plastic sortation.
The second mission is focused on enzymatic breakdown of plastics. Recently orbiting Earth onboard the ISS, engineered variants of a plastic-eating enzyme were part of an experiment to see how biological plastic degradation and upcycling performs in low Earth orbit, which will provide scientists with new insights into transforming plastic waste and could help change the way we recycle plastic.
Funded by DOE's Bioenergy Technologies Office and Advanced Materials and Manufacturing Technologies Office, research behind the two missions is supported through the Bio-Optimized Technologies to keep Thermoplastics out of Landfills and the Environment (BOTTLE™) Consortium.
How We Use Water
Meanwhile, the problem of plastic waste pollution persists. Today, plastics are found everywhere from the deepest ocean depths to the highest mountain peaks, as well as in the food we eat, the water we drink, the air we breathe, and throughout the human body.
Scientists at NREL want to know how waterborne plastics debris might be affecting the health and well-being of communities and the ecosystems they depend upon. With support from DOE, NREL is collecting data on waterborne plastics debris as part of the Waterborne Plastics Assessment and Collection Technologies (WaterPACT) project, And NREL's experts are using renewable energy from water power technologies to measure and even remove those plastics and potentially reintroduce them into plastics supply chains.
Already, the WaterPACT team is collecting data on plastics in rivers around the United States, including the Mississippi, Delaware, and Los Angeles rivers. Eventually, their goal is to design a suite of technologies that can sense and collect these plastics using 100% renewable energy. With that water-powered platoon, they plan to remove over 50% of suspended and floating waterborne plastics debris in U.S. waterways by 2040 and ensure that more than 40% of the associated benefits—including greenhouse gas emissions reductions, water quality improvements, and reductions in plastics-debris-related environmental and health stressors—directly benefit the underserved communities who are disproportionately impacted by this crisis.
The need for clean, accessible water sources is intensifying, particularly in the drought-prone Western United States. Alongside cleaning up waterborne plastics pollution, the need for alternative water sources is becoming all the more essential. The most common way to tap into brackish (salty) waters and agricultural runoff is through reverse osmosis, a process that is both expensive and energy intensive.
Ilenia Battiato and NREL's Hariswaran (Hari) Sitaraman, two members of the National Alliance for Water Innovation research consortium, recently used supercomputers to study reverse osmosis systems as a whole and discovered a new system design that could make these technologies about 40% more energy-efficient while producing the same amount and quality of clean drinking water. While these simulations are theoretical, they could allow engineers to speed up the development of more efficient and cost-effective technologies. That way, the country can access unconventional water sources when communities—like drought-stricken western towns—desperately need them.
Earth Day 2023
Former Laboratory Director and Earth Day leader Denis Hayes once said that the power to save the planet rests with the individual consumer.
As consumers, we may choose to mobilize on Earth Day and throughout Earth Week by planting trees, holding e-waste drives, participating in trash cleanups, and choosing reusables over single-use plastics.
The investments we make—large and small—influence the future of our planet. In transforming energy for the future, NREL is dedicated to making those investment decisions accessible, affordable, and beneficial to all.
Happy Earth Day, from NREL.