Storage Futures Study
The Storage Futures Study (SFS) considered when and where a range of storage technologies are cost-competitive, depending on how they're operated and what services they provide for the grid.
Through the SFS, NREL analyzed the potentially fundamental role of energy storage in maintaining a resilient, flexible, and low carbon U.S. power grid through the year 2050.
In this multiyear study, analysts leveraged NREL energy storage projects, data, and tools to explore the role and impact of relevant and emerging energy storage technologies in the U.S. power sector across a range of potential future cost and performance scenarios through the year 2050.
The SFS—supported by the U.S. Department of Energy's Energy Storage Grand Challenge—was designed to examine the potential impact of energy storage technology advancement on the deployment of utility-scale storage and the adoption of distributed storage, as well as the implications for future power system operations.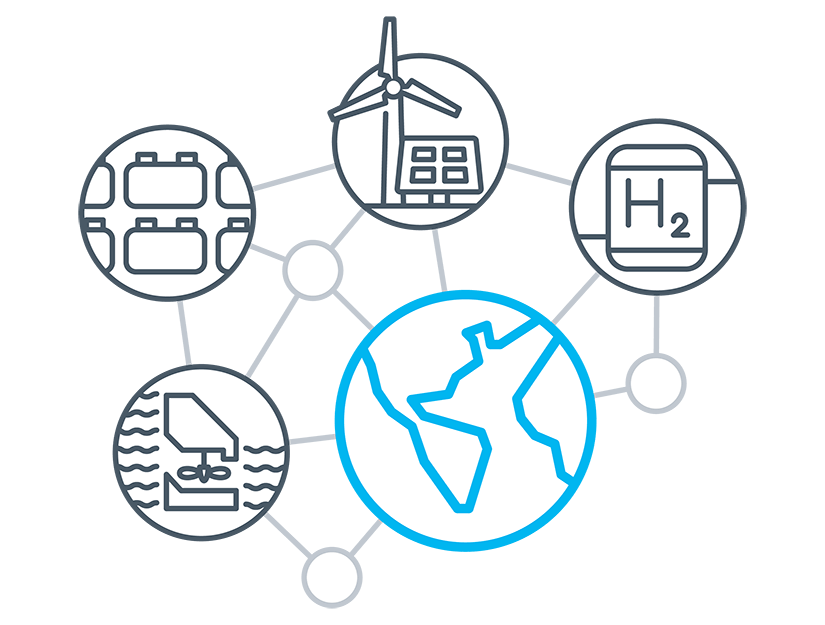 The SFS team released seven reports, including a final report summarizing eight key learnings about the coming decades of energy storage—overall indicating significant potential for energy storage deployment through 2050.
Publications
In the News
The Storage Futures Study is featured in news. Read recent articles and publications that highlight the study.
Supporting Data and Analysis
Under the SFS, researchers are leveraging supporting NREL data and analyses to study energy storage technologies at unprecedented scale:
Technical Review Committee
To develop and refine the highest priorities, the SFS partners with a technical review committee, including the University of Maryland, Stanford University, Argonne National Laboratory, Pacific Northwest National Laboratory, NextEra Analytics, Massachusetts Institute of Technology, Federal Energy Regulatory Commission, New York Independent System Operator, Fluence Energy, Carnegie Mellon University, First Solar, Imperial College- London, U.S. Environmental Protection Agency, Lawrence Berkeley National Laboratory, U.S. Energy Information Agency, and Xcel Energy.
Contact