DOE Advanced Manufacturing Office Funds Next-Gen Turbine Blades and More
---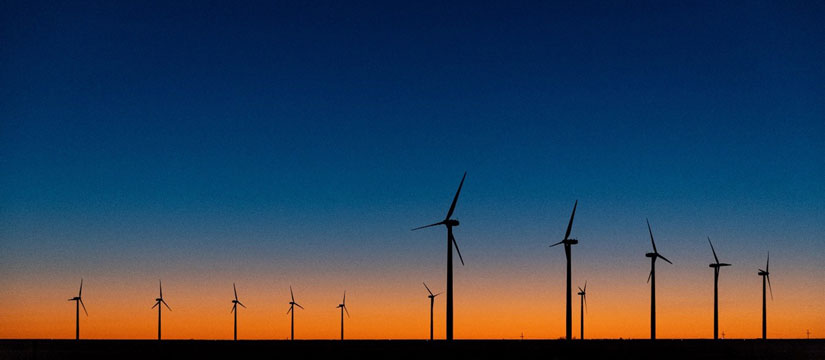 Utility-scale wind turbine blade design and production has remained relatively unchanged over the past 25 years. A National Renewable Energy (NREL)-led project is looking to evolve beyond business as usual, with the help of a recently announced FOA award from the U.S. Department of Energy's (DOE's) Advanced Manufacturing Office (AMO).
The Additive Manufactured Wind Blade Core Structure Enabling Thermal Welding of Advanced Large Blades project, led by NREL Senior Wind Technology Engineer Derek Berry, will employ additive manufacturing to 3D print thermoplastic core structures of large wind turbine blades, which may enable thermal welding.
Alongside partners TPI Composites Inc., Additive Engineering Solutions (AES), Ingersoll, Vanderbilt University, and the Institute for Advanced Composites Manufacturing Innovation (IACMI), the team is working to develop stronger, longer-lasting blades that have the potential to be recycled at the end of their life.
This potentially revolutionary project is one of the recipients of the recently announced AMO 2020 Multi-Topic Funding Opportunity Announcement (FOA). NREL received one prime award and played a supporting role in eight other winning proposals as a subtier partner. The total value (including cost share) of the awarded funding of which NREL was a lead or a subtier partner amounts to nearly $47 million.
Inspired Solutions for Advanced Manufacturing
As the only federal laboratory dedicated to clean energy research and development, NREL is uniquely positioned to help manufacturers find the most energy-efficient and sustainable solutions for their products and processes.
Aligning with a host of NREL focus areas, the FOA awards will support research ranging from integrated energy pathways to electrons to molecules to the development of a circular economy for energy materials. The full list of projects and partners follows below.
Prime award:
Additive Manufactured Wind Blade Core Structure Enabling Thermal Welding of Advanced Large Blades

Lead Organization: NREL
Partners: Vanderbilt University, IACMI, Ingersoll Machine Tools, Additive Engineering, TPI Composites Inc.
Subgrants:
High-Efficiency Solid-State Waste Heat Recovery for Iron and Steelmaking

Lead Organization: Antora Energy Inc.
Partners: EVRAZ North American, Colorado School of Mines, ArcelorMittal USA, NREL.

Maximizing Scrap Recycling by Designing Cu Tolerant Steel Compositions

Lead Organization: Colorado School of Mines
Partners: NREL, Sandia National Laboratories.

Additive Manufacture of Fiber Reinforced Composites for Novel Internal Wind Blade Structure with Radically Reduced Tooling Requirements

Lead Organization: Colorado State University
Partners: Owens Corning, NREL, Arkema Inc., Vestas Blades America.

Additive and Modular Enabled Rotor Blades and Integrated Composites Assembly (AMERICA)

Lead Organization: GE Research
Partners: Oak Ridge National Laboratory, NREL, LM Wind Power, GE Renewable Energy.

Thermocatalytic Ethylene Production Using Targeted RF Induction Heating

Lead Organization: Savannah River National Laboratory
Partners: Bechtel Corporation, NREL, Induction Food Systems, RAPID Manufacturing Institute, Electric Power Research Institute, University of South Carolina–Columbia

Catalyst Evaluation for Deactivation and Remediation (CEDAR): Development of Robust Materials and Resilient Processes via Transient Measurement and Data-Driven Multiscale Models

Lead Organization: Idaho National Laboratory
Partners: University of Houston, NREL, Georgia Institute of Technology, Clariant Corporation.

Flexible Natural Gas/Hydrogen CHP system

Lead Organization: Caterpillar Inc.
Partners: NREL, Linde-Praxair, District Energy–St. Paul.
Rendering Recyclable Blades
The NREL-led Additive Manufactured Wind Blade Core Structure Enabling Thermal Welding of Advanced Large Blades project aligns with the laboratory's broader research focus on integrated energy pathways and the circular energy economy.
For more than five years, the research team at NREL and the IACMI Wind Technology Area have focused on the development and deployment of innovative materials for wind turbine blade design and production. NREL has also been conducting research on the use of advanced manufacturing of composite materials in the design and production of wind turbine blade structures and tooling.
In the coming months, the project team will develop, demonstrate, and provide a path to commercialization for this unique composite design, material, and manufacturing approach to produce next-gen wind turbine blades.
Advanced manufacturing is at the center of this work.
The core structure of the blade will be 3D printed from a thermoplastic material, allowing for the blade components to be thermally welded. By employing thermal welding, the team can potentially eliminate bonding adhesives, which are generally the most expensive and heaviest material found in a traditional wind turbine blade.
As part of this portfolio of work, the team will also investigate the use of recycled composite material to manufacture new composite wind blade structures.
"This evolution in blade design and production could facilitate the cost-efficient production of high-performance, long blades with a relatively low weight," Berry said. And these lower-cost wind blades carry implications that extend beyond the turbine—they can ultimately pave the way to a more affordable wind-generated electricity.
Learn more about NREL's advanced manufacturing work and thermoplastics research.