As the only federal laboratory dedicated to clean energy research and development, NREL is uniquely positioned to help manufacturers find the most energy-efficient and sustainable solutions for their products and processes.
The new Manufacturing Mastermind series showcases some of NREL's outstanding researchers in advanced manufacturing. In the latest article, we interviewed Nicholas Rorrer, a senior researcher at NREL who studies how to clean up plastics (or rather the polymers that make up plastics). Learn why he loves polymers as well as Legos, yoga, RuPaul's drag races, and saving the world.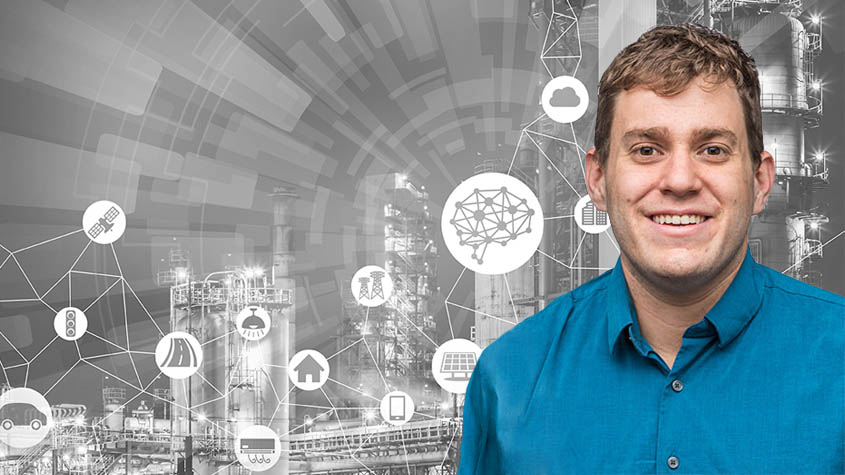 The scientific and engineering research in NREL's Advanced Manufacturing Program is focused on the identification and development of advanced materials and advanced processes that drive the impact of new energy technologies. Our world-class manufacturing analysis yields insights that support industry decisions about R&D targets, investment strategies, and policy evaluation.
NREL partners with industry members to bridge innovation gaps in advanced manufacturing research, helping to accelerate the commercialization of next-generation technologies and processes. We also have facilities dedicated to the R&D needs of manufacturers and other facilities that have the flexibility to adapt to those needs.