Artificial Intelligence, Analysis, and Achievements: Buildings Researchers in the Spotlight
Researchers Highlighted by U.S. Department of Energy
Jan. 13, 2020
Researchers in the Building Technologies Research Program at the National Renewable Energy Laboratory (NREL) are leading projects and activities to improve the buildings of tomorrow. They are furthering research and development to optimize energy use, generation, and storage within the built environment. The U.S. Department of Energy website recently featured several NREL researchers and spotlighted their efforts, ideas, and lessons learned, sharing a look at the work being conducted at national laboratories.
Bethany Sparn: Designing and Managing Innovative Sensors and Controls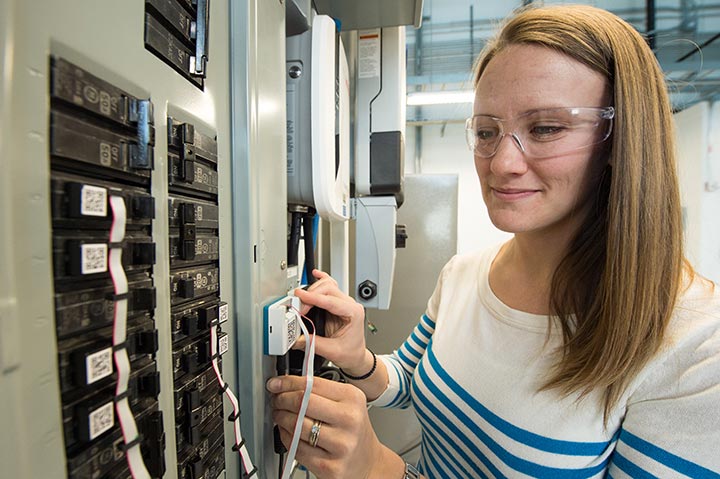 Bethany Sparn is a senior research engineer for the Residential Buildings Research Group at NREL. Her work primarily focuses on connected building loads, residential HVAC equipment, heat pump water heaters, and automated home energy management systems. Sparn explains that she enjoys her work at NREL because her job is constantly changing, she's always learning, and she gets the opportunity to work with different departments at NREL, along with world-changing companies and utilities. Learn more about Sparn's work at NREL and what drew her to the STEM field.
Jianli Chen: Furthering Artificial Intelligence Research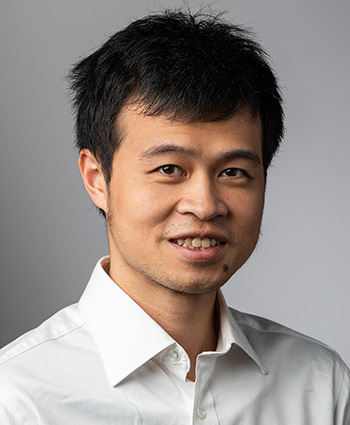 Jianli Chen is a mechanical engineering postdoctoral researcher for the Residential Buildings Research Group at NREL. He works on grid-interactive efficient buildings, large-scale stochastic building load simulation, and the application of artificial intelligence (AI) for smart buildings. Learn how Chen's past led him to discover his passion for AI in buildings, as well as about the positive impact AI can have on buildings.
Sarah Truitt: Advancing the Adoption of New Technologies
Sarah Truitt is a project manager for the Residential Buildings Research Group. Since starting at NREL in 2010, she has led innovative programs across many areas of the laboratory, including piloting new methods of collaboration with small and large businesses as well as international organizations. For Truitt, a confluence of events led her to the renewable energy industry, and it all started from her drive to learn everything she could about photovoltaic technologies and how they can help mitigate electricity crises. Read more about Truitt's journey to NREL and the expertise she brings.
Shuang Cui: Bringing Cutting-Edge Research to Practical Applications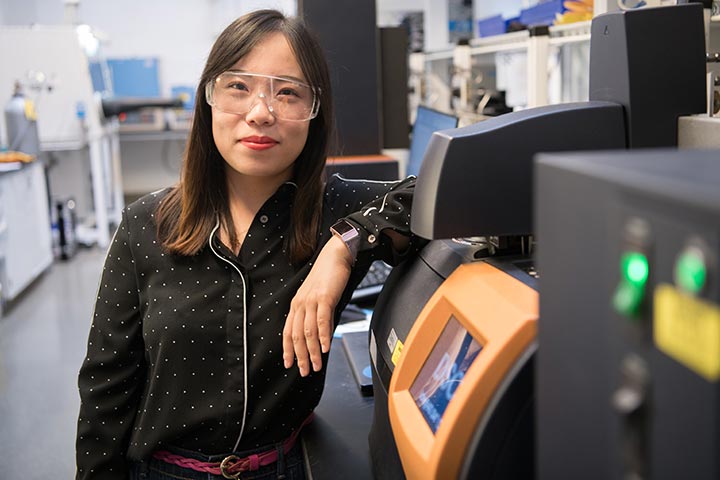 Shuang Cui is a mechanical engineering postdoctoral researcher for the Building Energy Science Group. Cui's interest in science began at a young age and grew after taking her first class on thermodynamics. She was drawn to NREL because not only is creative, innovative, and cutting-edge research done every day at the laboratory, but the discoveries also translate to practical applications that make a real difference in people's lives. Read more about Cui's background and achievements in buildings research.
Learn more about NREL's buildings research.