ESIF's Year in Review: Download the 2018 Annual Report
Jan. 31, 2019
In 2018, research at the Energy Systems Integration Facility (ESIF) adapted and aligned to address the challenges that are shaping the electric grid today and into the future. From new types of partnerships, to developments in autonomous energy systems research, to an increased focus on energy security and resilience, it is hard to know everything going on at the ESIF. A great place to start is with the recently published ESIF 2018 Annual Report.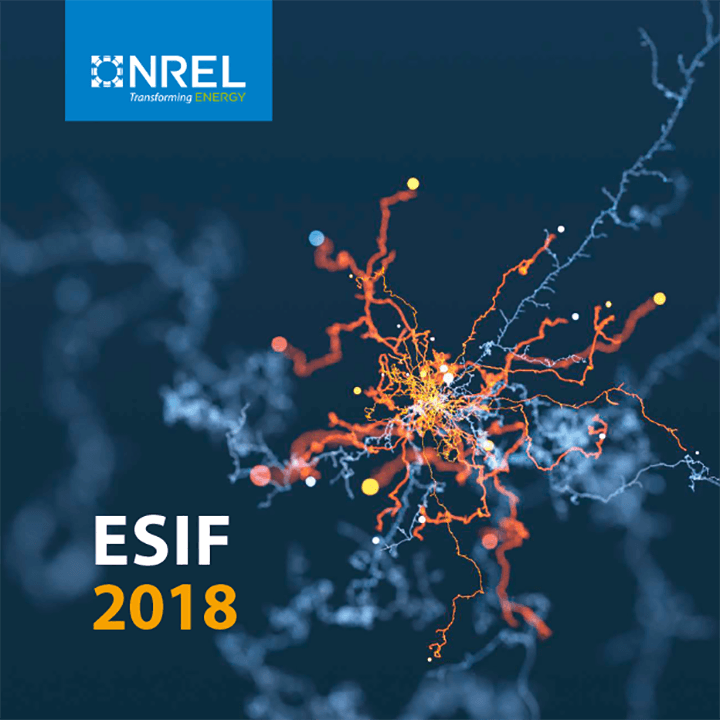 Research at the ESIF in 2018 centered on the multitude of advanced devices that are coming online and transforming our grid to one that is modern, more connected, and more complex. High-impact projects focused on new control paradigms, optimizing voltage control with advanced meter data, and integrating vehicle fleets with new grid technologies. NREL also launched a new, long-term partnership with Eaton Corporation, setting the stage for future collaborations where we can more directly and collectively pursue mutual goals with partners at the ESIF.
During the past year, researchers at the ESIF expanded knowledge in power system controls; prediction technologies; and advanced planning tools, devices, and security for distributed energy resources.
Download the ESIF 2018 Annual Report to learn more.