NREL Supports Native American Tribes in Clean Energy Transformational Leadership
---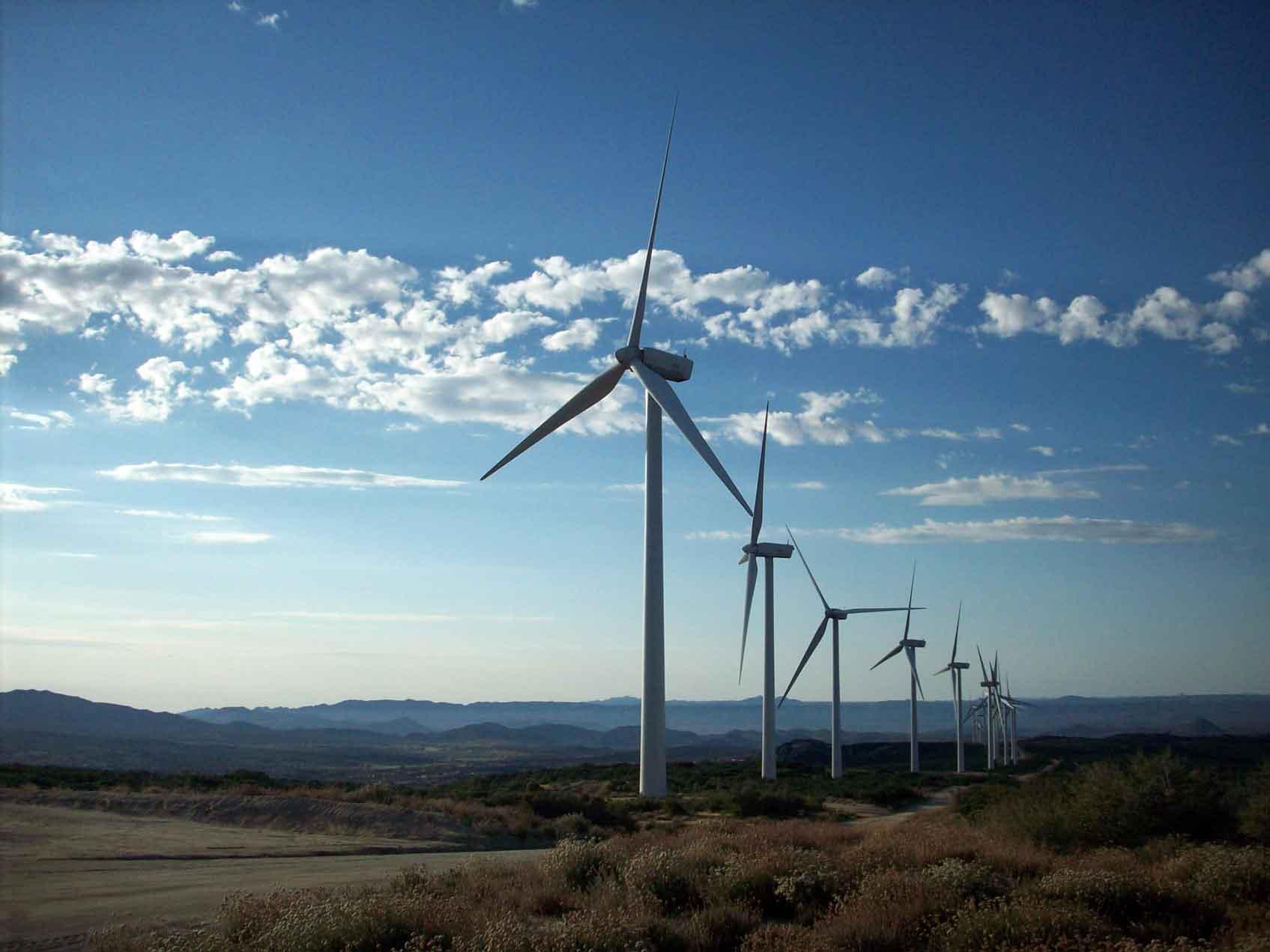 In the redwood country of northern California, where arboreal giants can live to be 2,000 years old and can reach heights of more than 375 feet, the Blue Lake Rancheria Tribe has also grown something historic: a vision of climate sustainability and leadership.
In 2008, tribal leaders established a new energy vision, including zero net greenhouse gas (GHG) emissions and 100% renewable energy to power the tribe's community. Since then, the Energy Department's National Renewable Energy Laboratory (NREL) has been foundational in helping the tribe refine its climate action strategy and GHG reduction goals.
"Our first experience with NREL was attending a tribal energy development workshop in 2012, and we were so impressed," said Blue Lake Rancheria Energy Director Jana Ganion. She's now attended several more, both as a participant and a presenter. "NREL provides expert, practical support for tribes seeking to develop renewable energy, from facility scale to community scale to utility scale."
The tribe has been aggressive in its pursuit of those goals, emerging as a national leader in clean energy development and climate resilience. In December 2014, Blue Lake Rancheria became one of 16 U.S. communities designated as a 2015–2016 White House Climate Action Champion. In making the announcement, the White House noted the tribe had reduced energy consumption by 35% and was committed to reducing GHG emissions 40% by 2018, with a range of approaches including on-site manufacturing of biodiesel to fuel public buses and aggressive energy efficiency measures.
NREL provided Blue Lake Rancheria with technical assistance through the Energy Department's Office of Indian Energy Policy and Programs in 2014 to help ensure the safety of the tribe's cutting-edge biomass system. "NREL can provide specific project review as well as technology and financial feasibility information to design, fund, and implement renewable energy systems," Ganion said. "And by actively working to include tribal governments across all their research and development areas, NREL has demonstrated a sustained commitment to Indian country."
In 2015 the tribe won a Strategic Technical Assistance Response Team (START) Program award from the Office of Indian Energy, and NREL is providing the requested technical assistance, including strategic communications planning to create a framework for stakeholder education and engagement around energy efforts, and measurement and verification support to establish a benchmark for energy efficiency and GHG inventories, which will provide the Rancheria with a dashboard for gauging progress toward its climate action goals.
A separate technical assistance project is taking a deep dive into building energy efficiency and capital expense project recommendations for the Rancheria. And, working with the Office of Indian Energy, NREL experts are reviewing cybersecurity for the tribe's low-carbon, community-scale microgrid. "From the first meeting at NREL it was clear that the NREL team is the superstar of the clean energy world. They excel in technical communications, project feasibility studies, and trainings, and provide realistic, objective guidance and recommendations—which are critical to any audience looking to develop these types of projects," said Ganion.
And the Blue Lake Rancheria's experience with NREL isn't unique.
NREL Engaged from Alaska to the Southwest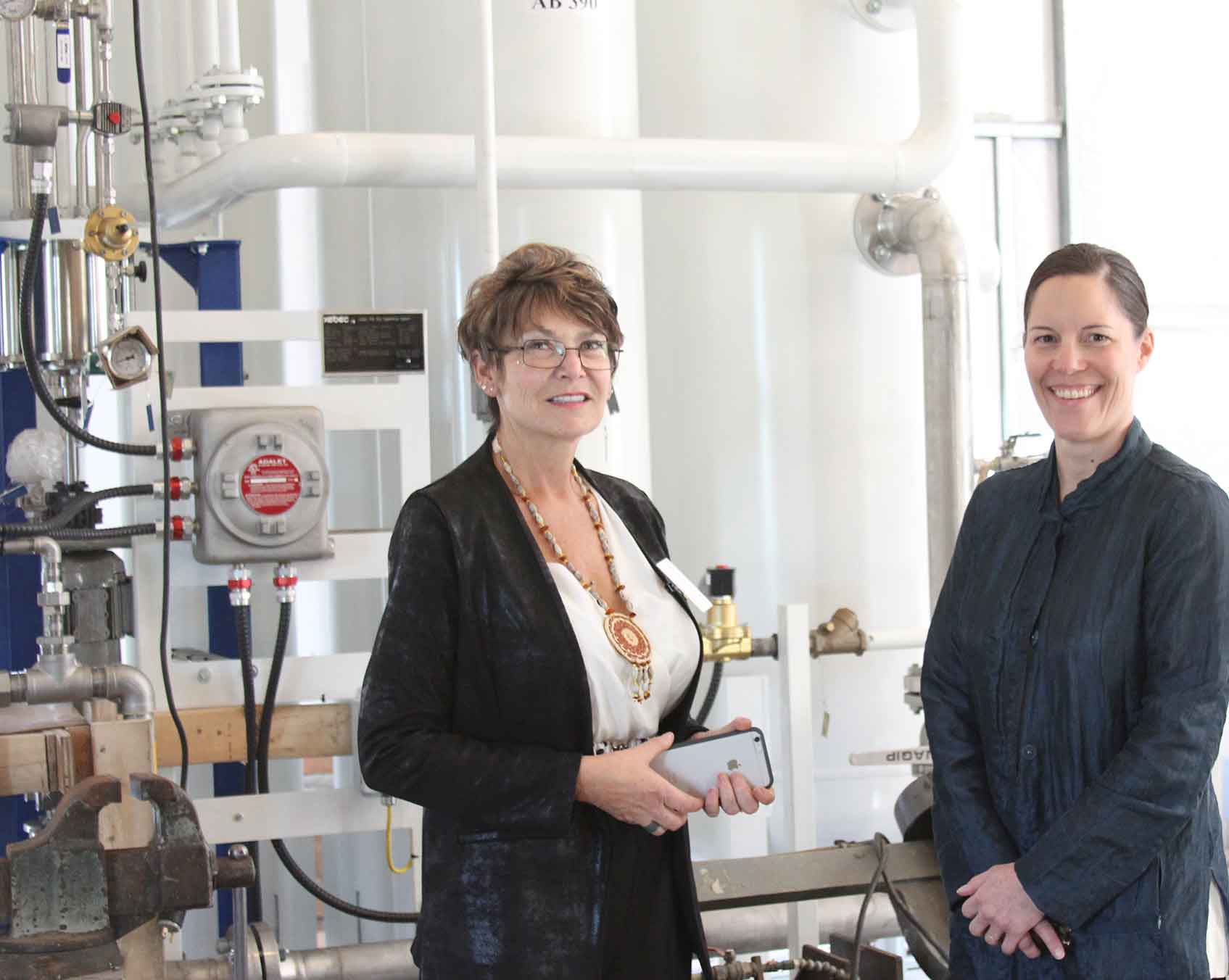 From the subzero tundra in Alaska to the semi-arid landscape of the Southwest, Native American tribes and Alaska Native villages are leading in clean energy–accomplishing their economic development and environmental goals while providing models for other governments to effectively transition to clean energy-based economies.
NREL's State, Local, and Tribal program provides access to the deep clean energy science and engineering knowledge within the lab to Native American tribes and Alaska Native villages to provide the technical and financial model knowledge. The potential for tribal leadership in clean energy is significant: NREL geospatial research shows that American Indian land comprises approximately 2% of the total U.S. land base, representing an estimated 5% of the total U.S. renewable energy generation potential. "There is a huge opportunity to partner with tribes to deliver clean technologies developed in the lab to the real world, and also provide feedback from the real world into the lab," said Elizabeth Doris, NREL program manager for State, Local, and Tribal programs.
For the past few years, the NREL Tribal team has met the clean energy needs of tribes by tapping deep into laboratory technology expertise and assisting with developing strategic energy plans that support their energy visions. Tribal activities at NREL are supported by the Office of Indian Energy, U.S. Department of the Interior (DOI), and U.S. Bureau of Reclamation, aiding tribal communities by providing data, technology neutral analytics, training, and technical assistance to improve energy efficiency and tap renewable energy resources.
NREL provides tailored programs to large and small entities, including:
Technology and Market Analytics. NREL provides credible research and analytics to identify impactful opportunities for clean energy development on tribal land, drawing on NREL's deep scientific and technical knowledge.
Direct Technical Assistance. NREL has been working with tribes to solve clean energy challenges since 1995, with 122 high-impact interactions occurring between 2012 and 2015. Currently, tribes have cost-free access to NREL expertise through the Office of Indian Energy.
Capacity Building. To effectively deliver clean energy technologies to market, governments, program administrators, and technology end users, NREL provides technology, market, and stakeholder communications strategy trainings such as webinars to tribes.
Resilience Assessment and Planning. NREL provides renewable energy community assessments to identify climate vulnerabilities and help develop solutions.
NREL is also the primary strategic partner for the Office of Indian Energy's START Program, which is specifically designed to increase clean energy deployment on tribal land and create replicable models and strategies for state, local, and tribal governments.
Since the START Program began in 2012, NREL has engaged its experts in solar and wind energy, as well as building technologies and long-term energy planning, to provide technical assistance to the 31 START projects.
Working with Agencies and Tribes for Long-Range Gains
A strong example of NREL's value is the ongoing work with the Energy Department and DOI to address economic, energy, and water-use issues at the Navajo Generating Station (NGS) on the Navajo Indian Reservation near Page, Arizona. "It is a microcosm of everything you could imagine going on in one plant," said Scott Haase, an NREL senior engineer and the lab's liaison to the DOI.
Haase, who leads the support for DOI and its Bureau of Reclamation, said the issue is complex, with power sector, transmission, and environmental concerns in play as well as water-energy nexus challenges. Beginning in 2011, NREL has worked to help tribes and stakeholders move forward. "This is a body of work with a long lifespan," Haase said.
The 2,250-megawatt coal-fired power plant provides electricity to Arizona, California, and Nevada, and is vital to the economies of the Navajo Nation and Hopi Tribe by using tribal coal and providing many well-paying jobs. It also supplies low-cost power for pumping water from the Colorado River into the vital Central Arizona Project, built by the Bureau of Reclamation to supply water to customers in Arizona, and is an integral part of legal settlements with Indian tribes over water rights.
"The Bureau of Reclamation has enlisted NREL to assist the agency in the development of low-emitting energy alternatives as part of a long-term and incremental replacement approach for the federal interest in the NGS," said Kevin Black, the Bureau's NGS program manager for energy development.
The efforts continue. "How do you position the tribes to take advantage of this transition?" Haase said.
NREL is also part of the efforts to help one of the START communities in Alaska leverage both Energy Department and DOI assistance to form a renewable energy hybrid system that could help islanded communities shed their dependence on diesel fuel. That initiative, recently under way, could help blaze a path for tribal communities not only in North America but across the world.
For now, NREL's experience is proving beneficial to tribal partners. Some energy projects have gone forward; in some cases, NREL assistance has helped tribes to refine or rethink their proposed projects in favor of more viable options.
"Where we've partnered up with tribes, we're seeing changes in the clean energy technology penetration," said Colton Heaps, NREL project leader for the START Program.
Forest County Potawatomi Community (Wisconsin) Opts for Solar
The Forest County Potawatomi Community (FCP) received START assistance in 2012 because of its interest in developing a small-scale combined heat and power (co-generation) biomass facility. The tribe, which has timber resources on its reservation land in northern Wisconsin, wanted to utilize resources in a smart, sustainable way. The tribe was looking to provide both a district heating system and electricity for an administrative campus.
"Our work showed the state of technology to do a co-generation facility at the small scale they needed was not really commercially viable and proven yet," Heaps said. NREL's analysis for that project showed that a heat-only system was more appropriate for the tribe's needs, and a related market analysis of the tribe's energy resources determined that solar photovoltaic (PV) energy technology was also a viable option—not only on a smaller administrative site near Milwaukee, but also up near the Canadian border.
The tribe noted that the START assistance allowed FCP to receive a basic evaluative study from NREL on the emerging biomass gasification technology, as applied to forestry resources on and near the reservation. The NREL study found that FCP could utilize between 480 and 670 tons of forest biomass per year to eliminate or significantly offset the use of propane in heating five buildings at the main FCP tribal government campus in Stone Lake.
FCP applied for a DOE Tribal Energy Program grant and, as a result, was able to install PV panels on its administrative building in Milwaukee as well as on some of the tribe's northern residences. "This was a direct result of the resource study we performed for the tribe under the START Program," Heaps said.
Campo Band of the Kumeyaay Nation (California) Tests Wind
The Campo Band of the Kumeyaay Nation requested technical assistance in reviewing developer-generated plans for a large, 160-megawatt wind farm on its reservation in San Diego County, California. With an existing wind farm already operating on the reservation, Campo had an understanding of wind development and was exploring its options for an ownership role in the proposed project.
The NREL START team reviewed the plans and validated data collected through anemometer testing, and provided tribal leaders with background information on partnerships and ownership options currently used in the marketplace.
"Having a greater understanding of the available ownership options and project financing structures put the tribe in a better position to explore its options for expanding its role in a project and to accrue benefits beyond income generated from a land lease," said Alex Dane, NREL project lead.
Goals and Partnerships for the Future
In addition to providing technical assistance, NREL and the Office of Indian Energy work collaboratively to offer a wide range of resources and support aimed at helping tribes meet their energy and climate challenges by building their internal capacity to understand and navigate energy markets.
Along with competitively awarded grants for energy project development, there is a comprehensive renewable energy development education and training curriculum specifically for tribal leaders and professionals, as well as an Energy Resource Library, through which tribes can access links to more than 100 publications, websites, and other helpful resources on tribal energy project development and financing. Regional workshops, webinars, Tribal Leader Forums, and college student internships are all part of a holistic approach to empowering tribes to maximize the value of their energy resources.
Yet for NREL, it is about serving as an unbiased source of reliable technical expertise with a focus on identifying and facilitating the optimal solution for each tribe's unique challenges or needs. "NREL staff really take their role as technical advisors seriously—they are very careful about the type of information they provide, but they're also pragmatic in that they do a good job in understanding the situation each tribal government is in, and tailor the information and areas of focus accordingly," Ganion said. "It's been a great relationship."
Building on such relationships, NREL is expanding its work with tribes throughout the Lower 48 and Alaska, fostering the transfer of knowledge from external resources to internal staff. And through Energy Department programs and initiatives like START, lab experts have a unique opportunity to partner with tribal communities in establishing and pursuing bold clean energy visions as they confront a broad range of pressing energy and climate challenges.
— Ernie Tucker