How Tyche Informs Strategic Energy Investments
New Tool Helps Decision Makers Evaluate Technology Improvements, Optimize R&D Investments, and Compare Technology Progress on Key Metrics
---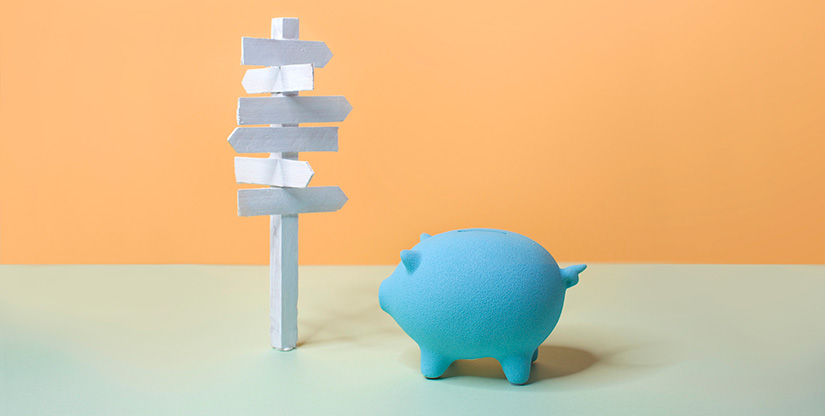 Decision makers who want to know the impact of potential research and development (R&D) investments on their energy technology goals now have a new tool: the Technology Characterization and Evaluation (Tyche) software developed by the U.S. Department of Energy's National Renewable Energy Laboratory (NREL).
Tyche, pronounced "ty-key," is not only the Greek goddess of good fortune and success; it is also an open source software package that combines decision-maker budgets and goals with techno-economic modeling to simulate technology performance and inform complex R&D investment decisions.
"We all use data to help guide our big purchases, and Tyche helps decision makers make more informed decisions about energy technology investments," said Rebecca Hanes, senior NREL modeling and analysis engineer. "Whether you are analyzing potential technology improvements or evaluating how different research projects can help meet program goals, Tyche can help develop a clearer picture of how energy technologies respond to R&D investments."
How Tyche Informs and Supports R&D Investment Decisions
Tyche simulates the impacts of various technology investments on program targets and identifies energy technology portfolio risks and benefits—while also accounting for uncertainty.
Decision makers provide their budget, technical goals, and research priorities. Tyche analysts then assess historical R&D investments, the current state of technologies, and published research and data. Tyche incorporates detailed techno-economic models to assess how technologies might change with investment. With a bit of Python know-how, analysts can build and customize their own technology models or draw on NREL's techno-economic models.
Then, decision makers can collaborate with Tyche analysts to explore investment scenarios that meet their goals and develop custom visualizations that inform R&D options. Along with its analytical capabilities, Tyche comes with a web-browser-based graphical user interface that allows decision makers to set up and run their own simulations and analyses. Ultimately, decision makers can scope investments, define targets and goals, and optimize the distribution of R&D funds across research topics and projects. The model is intentionally designed to be highly collaborative and customizable based on a decision maker's goals.
"From day one, we've designed Tyche to support and inform R&D decisions, rather than make those decisions directly," Hanes said. "We hope that by enabling decision makers to collaborate with Tyche analysts as well as run their own analyses, we'll build confidence in the insight Tyche can give and ensure that decision makers get the decision support they need and want."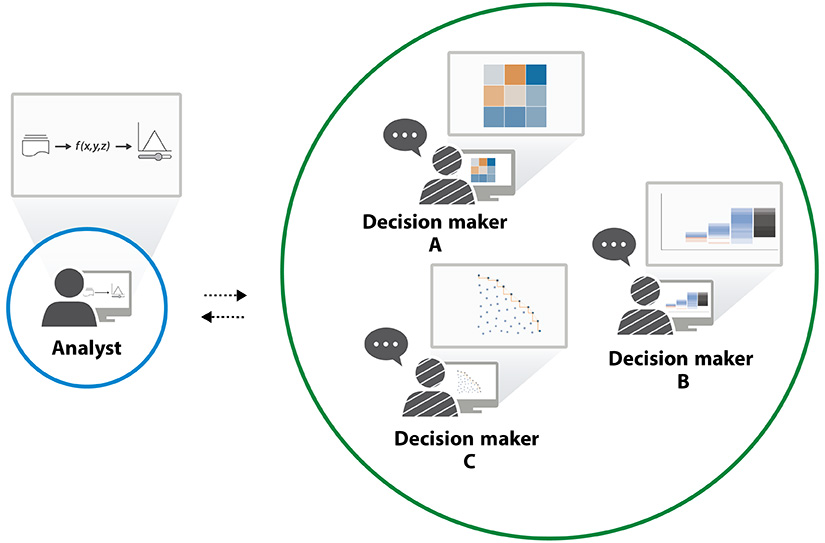 Evaluating Uncertainty in Technology Improvements
Capturing uncertainty in models is notoriously difficult, but Tyche can evaluate the uncertainty in potential technology cost and performance improvements. The uncertainty information in Tyche is uniquely based on quantitative input from experts in applicable technology areas. This input is then combined with a detailed technology model to show how metrics that quantify technology improvements will be impacted by different R&D investments.
"Tyche can't predict the future, but it does provide systematic and reproducible analytical capabilities for quantifying how technologies might change with additional R&D funding," Hanes said. "Without Tyche, the R&D funding decision process can be more qualitative, and it can also be difficult to follow the same decision-making process each time."
Mark Your Calendar for the Tyche Webinar
At 2 p.m. MT on Monday, Dec. 18, NREL will present a webinar about Tyche. Register to attend.
Learn more about the Tyche software, and access more of NREL's free data and tools for energy analysis research.