Charged With Curiosity, Geospatial Data Scientist Anthony Lopez Solves Real-World Questions with Computational Models
The NREL Star Thought He Had No Potential Growing Up. Today, He Is Leading Research on How Land Use Constraints Factor Into Realizing Wind Energy's Full Potential
---
Anthony Lopez comes alive when he talks about his research, smiling and moving a lot. "Oh, now get this. This is really cool," he says each time he starts to explain a new question he is exploring.
Lopez is a senior geospatial data scientist in NREL's Strategic Energy Analysis Center and has been at the laboratory for nearly a decade. As a technical lead, Lopez develops novel geospatial computer modeling to answer real-world questions about renewable energy deployment.
His recent research focuses on modeling wind supply with land use constraints—an emerging area of research in the clean energy transition. "We've never worried about having enough wind to power the country," he said. "But we're finding in new research that local land use restrictions have real national implications that could make it difficult to meet clean energy targets."
The NREL research was recently featured in a Wall Street Journal video about the impact of local barriers on large-scale wind energy projects and a New York Times article about the energy infrastructure needed to achieve net-zero emissions.
Mentorship Opened His Eyes to New Opportunities
Lopez was born in Germany, where his father was stationed in the U.S. Air Force. His parents were 18 years old when he was born. And when Lopez was 3, they moved to Greeley, Colorado, where his family had lived for generations.
Lopez's ancestors were one of 45 families living in the Spanish Colony, or Española Subdivision—a community of Hispanic families who moved from New Mexico to Greeley in 1924 to work at the sugar beet factory there. Like his ancestors, Lopez's father worked in the factory. When he was not working, they would play ball or go fishing—two of Lopez's favorite activities from childhood.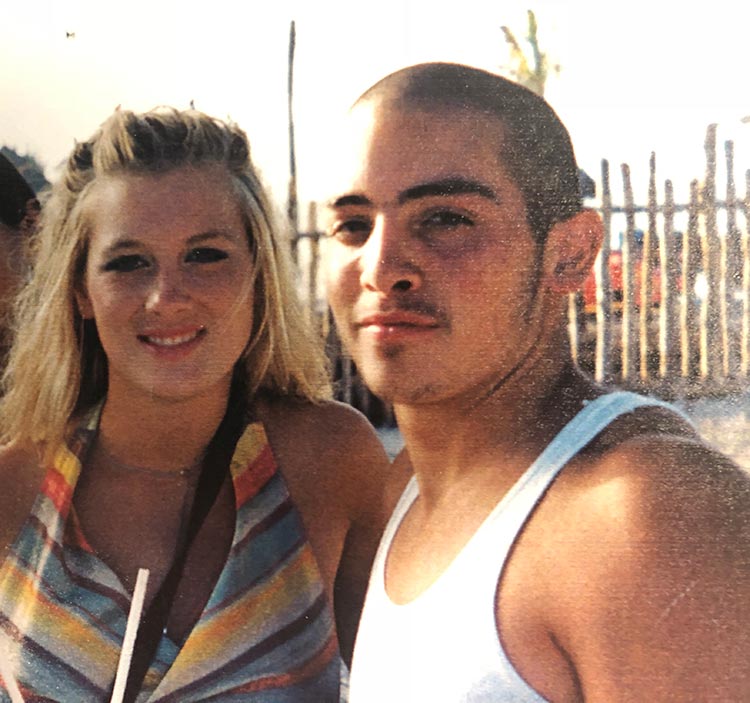 School was not for Lopez. He was "bored to tears" and thought he only had potential in football. In eighth grade, just when Lopez had settled on going to the military, he was introduced to the Greeley Dream Team, a nonprofit organization that partners with Greeley-Evans School District 6 to help limited-income minority students succeed in school and dare to dream bigger.
Lopez joined on a whim, and his mentor took him to local colleges—it was a turning point in his life. Maybe I can go to college, he thought. His mom had just graduated from community college, and his girlfriend and now wife encouraged him to apply for college—just the inspiration he needed. He was accepted to the University of Northern Colorado and went on to study geography, where school became a thrill for him.
Self-Taught in Code
After graduating, Lopez became a geographic information system specialist at a private environmental firm. He partnered with the Bureau of Land Management to visit oil and gas drilling sites and create environmental impact statements.
When Lopez was not on site, he taught himself how to code. The team had been saving data for each site on file folders on the computer, which was up to thousands of files for a single site. Lopez created a new system to easily store and search for data.
This was another turning point: Lopez got the bug for identifying creative code-based solutions so his team could focus on their most valuable work.
Key Contributions Early at NREL
Lopez had not really considered a career in clean energy when his brother-in-law told him to apply for a job as a geospatial data scientist at NREL. It felt far out of reach, but, much to his surprise, he got the job.
Right off the bat, Lopez's collaborative spirit came through at NREL. He started supporting cross-cutting projects in wind and solar generation potential and energy systems modeling. He supported the development of NREL's Regional Energy Deployment System (ReEDS) Model, a capacity expansion model that simulates how the U.S. power system could evolve through 2050 or later. Lopez significantly improved the spatial resolution of the model.
"It is not hyperbole to say that Anthony is, in part, personally responsible for the clean energy transition occurring as we speak," said Trieu Mai, NREL senior analyst and Lopez's teammate on the ReEDS work. "He is a true leader in the field, with a firm command of data science, the capability to make visions practical, and a passion for collaboration."
Lopez also developed, implemented, and authored groundbreaking research on the regional technical potential of renewable energy systems. Meanwhile, he and his wife had twin boys and moved to Evergreen, Colorado, to be closer to the mountains, and he joined the University of Denver to get his master's in geographic information science and cartography—he was charting many new paths for his family.
Lopez's eye for opportunity and creative problem-solving started to shine at NREL. He and a few colleagues recognized the need for better solar resource data to predict potential future solar availability in a given location based on past conditions. Lopez became the model architect of the high-performance-computing software used to create NREL's National Solar Radiation Database (NSRBD), a database of solar radiation and meteorological data.
Today, the NSRDB is the largest publicly available solar irradiance database, including data for the United States, South Asia, and Mexico. NSRDB data provide the supply curves in most renewable energy studies at NREL and are also used all over the world for everything from melanoma research to La Niña and El Niño research.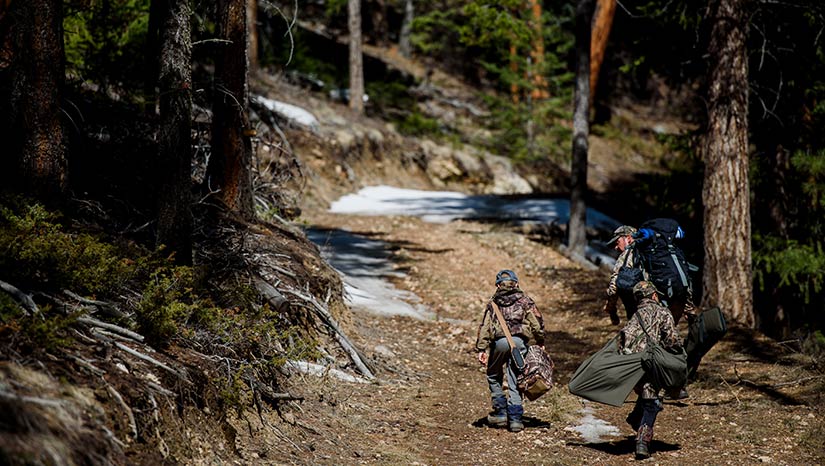 Modeling Land Use Restrictions
About eight years ago, Lopez and Mai started thinking about land use restrictions for wind projects and how they could impact climate change goals. No one had been talking about it at the time, but they believed it was a critical question that would need to be addressed.
Wind project developers follow land-management best practices that prevent undue stress to neighboring human and ecological populations. This includes not building within setbacks, or the distance that turbines must be built from buildings, roads, or other infrastructure to prevent noise and shadow flicker.
Lopez and team improved the land representation in ReEDS to see whether land use constraints do indeed impact wind resource potential. The resulting wind resource potential dropped significantly, and they knew they had discovered an important research topic.
Over the years, Lopez and team have continued to advance traditional wind technical potential assessments by taking the spatial resolution to unprecedented levels. In two recent complementary research efforts, they represented in the model 124 million buildings and every road, railway, transmission line, and radar tower in the United States.
They studied three main scenarios of varying degrees of siting constraints from open access (least restrictive) to limited access (most restrictive). They also considered turbine technology advancement—taller turbines capture more energy but have greater setbacks from infrastructure.
As modeled, there are 15 terawatts of wind energy potential in the United States with no restrictions, which is easily enough to power the entire country. The potential drops to 2 terawatts with the strictest land use constraints.
Recent concern about large-scale renewables deployment in small communities, as highlighted in the Wall Street Journal video, could reduce the available land even further.
"Do land use constraints impact decarbonization and capacity expansion?" Lopez said. "Yes, they absolutely do make a huge difference. It's time to move past the decade-old idea that we have no reason to worry about having enough wind."
Lopez and team developed an interactive map and geospatial data showing wind supply curves, which characterize the quantity, quality, and cost of land-based and offshore wind resources. Now the team is working to reflect population growth and economics of various wind plant designs in the NREL models.
"Oh, now get this," Lopez said. "This is really cool and near and dear to my heart. We want to co-optimize the wind supply models with ecological models to understand how to protect those populations, while also improving project cost and still reaching decarbonization."
Also dear to his heart, this year Lopez reached back out to Greeley Dream Team to reintroduce himself and offer his time to young students. He organized a group of NREL staff to meet virtually with the students and talk about life experiences and provide guidance on internships, the college experience, and creating solid resumes.
Lopez hopes to convey with the Greeley Dream Team and his sons that the opportunities are bigger than you might think. It is possible to chart new paths, no matter your upbringing.