PVWatts at 20
Measuring Success in Megawatts and by the Millions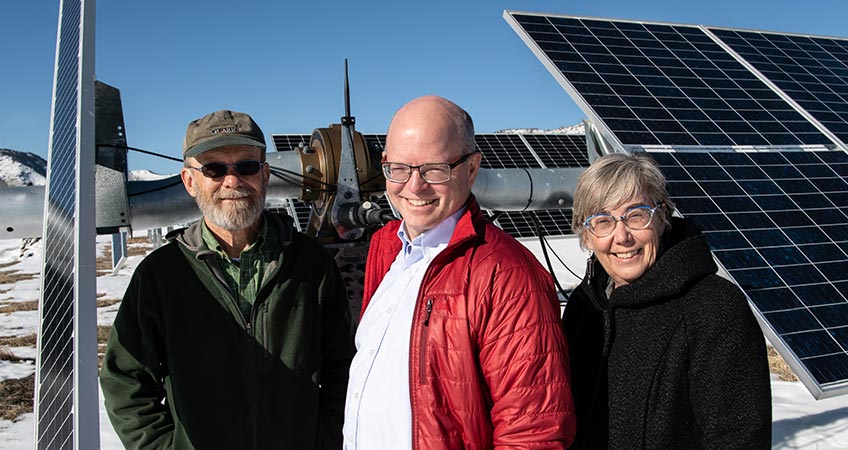 When PVWatts—the National Renewable Energy Laboratory's (NREL's) wildly popular free online photovoltaic (PV) system performance and cost calculator—launched in 1999, life was different. Fears of Y2K loomed large, Britney Spears ruled the pop charts, and the total worldwide installed PV power was less than 1,000 megawatts (MW).
Fast forward 20 years, and both PVWatts and the solar industry have come a long way. Last year alone, the PVWatts website tallied more than two million hits—and the underlying web service more than 100 million hits—while worldwide PV capacity grew to more than 480 gigawatts in 2018 (a more than 59,000% increase since 1999).
How did a humble web app evolve from covering only 239 specific geographical sites in 1999 to offering detailed solar data across the United States, Central and South America, and India? And what makes PVWatts an enduring, in-demand tool, 20 years out?
Moving from Data Set to Interactive Tool
The PVWatts Calculator estimates the energy production and basic value of energy from grid-connected PV energy systems throughout the world. It enables homeowners, small building owners, installers, and manufacturers to easily develop estimates of the performance of potential PV installations.
The tool was born out of a group at NREL working within the solar resource assessment area in the 1990s, looking at a variety of types of renewable energy resources including wind, biomass, and solar.
Researchers had just completed an early version of the now-robust National Solar Radiation Database, and spun a few products off from it, such as data manuals for buildings. These manuals enabled estimating how much passive solar energy might be available for capture through window surfaces, for example.
Around this time, the U.S. Department of Energy expressed interest in providing some publicly available information around PV system performance. NREL researchers had the idea to use their existing database as a starting point. They decided that instead of just providing data, however, they would develop a tool powered by the solar resource data.
Combining this data with PV system specifications allowed the user to model the amount of PV energy they could expect to receive from a specific proposed system. The idea was to develop a tool that both buyers and sellers could use to evaluate the performance of a PV system from a common starting point.
"We wanted to develop a simple tool that non-PV specialists could use to obtain accurate performance estimates," explained NREL Principal Engineer Bill Marion, who developed the source code that created PVWatts.
For nearly three months, Marion collaborated closely with data scientist and web developer Mary Anderberg to develop the first PVWatts web app.
The original PVWatts tool was structured around answering questions such as:
For my location, how much electrical energy will a PV system produce and what will be my energy cost savings?
If an identical PV system is installed in a different location, how will its performance compare to that for my location?
Is the energy produced by the PV system suited for reducing my peak electric demands?
What size PV system do I need to produce a desired amount of electrical energy?
"An individual homeowner, providing just a few inputs such as system size, orientation, current electricity costs, could then see, in dollar amounts, contributions from their PV system," Marion said.
PVWatts Through the Decades
Since that initial '90s release, PVWatts has changed in step with the broader solar industry. Now in its sixth version, it's been revamped five times—and with each update, the tool unlocks new possibilities for improved solar analysis and expansion.
Thanks to the innovative work of NREL geospatial data scientist Pamela Gray-Hann, version two enabled geographic information system (GIS) capabilities, for example, where the user could click on a U.S. map and PVWatts would produce a simulated energy estimate for that precise location.
"GIS was fairly new to the laboratory when PVWatts was launched," Gray-Hann said. "Working with the GIS internet interface tools we had available, the launch of PVWatts caused a lot of excitement in the solar community," she said. "The current interface has allowed PVWatts to become an easier to use, and more stable tool."
2006 introduced a web service version, one of the earliest NREL APIs (application programming interfaces). This modification allowed other websites, such as that of the California Solar Initiative, to directly access the performance engine within the PVWatts tool and use the results for their specific purpose. "This feature essentially allowed an outside server to 'talk' directly to the NREL server," explained Nate Blair, who currently leads the PVWatts team and manages the Distributed Systems and Storage group within NREL's Strategic Energy Analysis Center.
The current edition, version six, provides the user with detailed gridded hourly data for the United States, additional input options to represent newer technologies, cloud-based performance improvements, as well as continually improving global coverage, among other features. And it's as easy as plugging in a home or business address to get started on an estimate.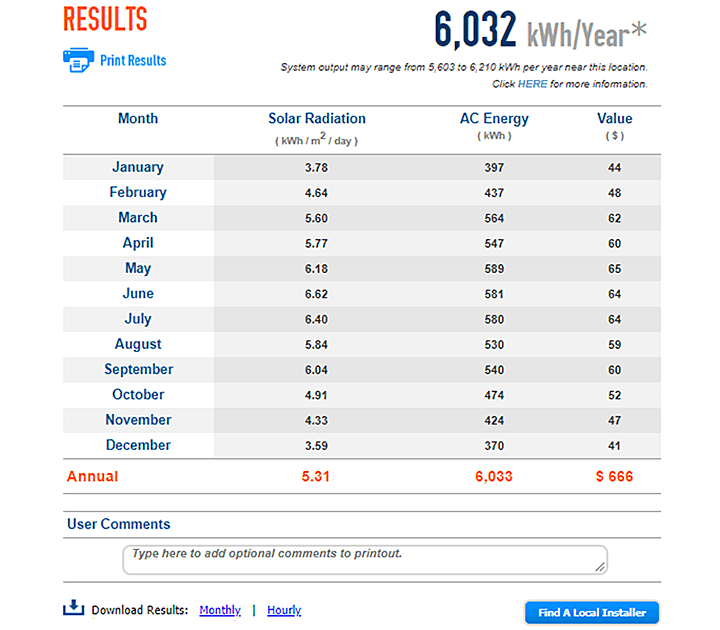 A User-Friendly Future
In 2019, 20 years since its inception, PVWatts has a life that extends far outside the walls of NREL.
Industry has embraced this tool, incorporating PVWatts in their own models. And the monthly web traffic speaks for itself: in FY19, the tool averaged approximately 7.8 million API hits per month, of which roughly 2% came from the PVWatts web application. In plain English? 98% of the PVWatts traffic comes from outside the NREL website—pointing to its broad application.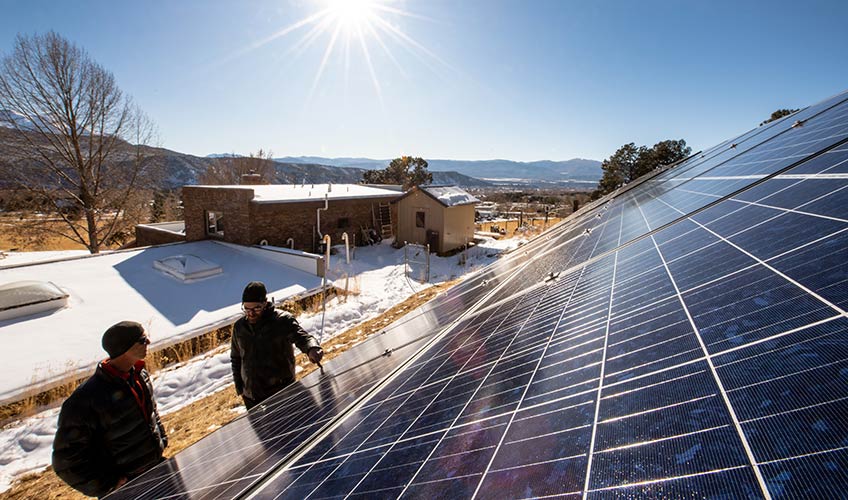 Though PVWatts has grown far beyond the expectations of the original developers back in 1999, it remains true to its roots. The continuously improving algorithms enable accurate system modeling, while maintaining the essential user-friendliness for which PVWatts has always been known.
When asked "What does the PVWatts of the future look like?" Blair replied: "Keeping the focus on being user-friendly and accurate for current technologies, while continuing to expand the geospatial footprint so we can have the same impact globally."
Get started with PVWatts, and learn more about NREL's data and tools for energy analysis.