Five NREL Scientists Included on List of Highly Cited Researchers
Five researchers from the National Renewable Energy Laboratory (NREL) made the list of Highly Cited Researchers in 2019, including two who were recognized for their influence across a wider field.
The list, compiled annually by Clarivate Analytics' Web of Science Group, this year ran to 6,216 names selected for "their exceptional influence and performance." Of those, 3,725 researchers were chosen for their influence in one of 21 specific fields, and 2,491 for their impact across several fields. NREL also had five researchers on last year's list.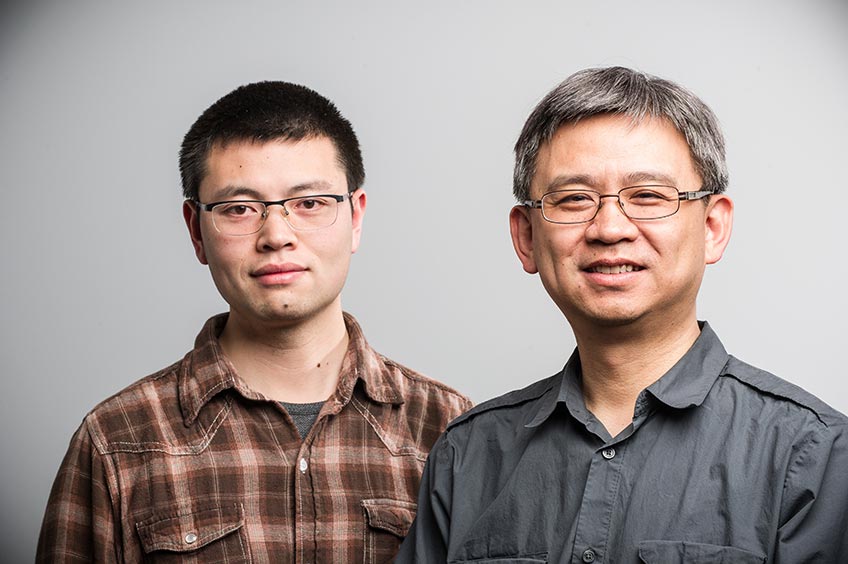 To make the list means a researcher's published work was among the top 1% of most-cited papers in their respective fields.
The researchers from NREL are: Joseph Luther, Kai Zhu, Mengjin Yang, Keith Emery, and Su-Huai Wei. Luther and Emery also were on the 2018 list.
"It's great to see the impact and reach of NREL's research as evidenced by so many of our current and past scientists with highly cited papers," said Bill Tumas, associate laboratory director for Materials and Chemical Science and Technology. "Clearly, a lot of people are paying attention to the work being done here and are building upon our research."
"It's definitely an honor to be named to this list," said Luther, a senior scientist in NREL's Chemistry & Nanoscience division who joined the laboratory 10 years ago. He and Yang were among the scientists recognized for their cross-field influence. Yang is a researcher in the Materials Science group.
Web of Science listed Zhu as an influencer in chemistry, Emery in engineering, and Wei in physics. A researcher in the Materials Science group, Zhu has been with NREL for 15 years. Now retired, Emery continues to consult at NREL about the efficiency of solar cells. Wei is now with Beijing Computational Science Research Center.
"I want to note that many of my accomplishments in publications result from great team efforts," Zhu said. "I am very grateful and also feel very fortunate to have a lot of outstanding colleagues at NREL as well as many excellent external collaborators."
Web of Science Group relies on highly cited papers published each year to determine who to include. The number of researchers included in each field was determined by calculating the square root of the number of authors of the highly cited papers.
In determining who to include, Web of Science Group cautioned: "There is no unique or universally agreed concept of what constitutes extraordinary research performance and elite status in the sciences and social sciences. Consequently, no quantitative indicators will reveal a list that satisfies all expectations or requirements. Moreover, a different basis or formula for selection would generate a different – though likely overlapping – list of names. Thus, the absence of a name on our list cannot be interpreted as inferior performance or stature in comparison to those selected."