Researcher Rockets to Global Recognition for Breakthroughs in Battery Safety and Performance
Donal Finegan Honored with IChemE Young Researcher Award
The Institution of Chemical Engineers (IChemE) recently recognized NREL's Donal Finegan with a Global Young Researcher Award in large part for his contributions to NASA's battery safety program and NREL's advanced diagnostics. Finegan, who was originally hired by NREL to fill a collaborative position with NASA, has focused much of his research on the safety of the types of batteries and battery packs used by astronauts and in spacecrafts. Not yet 30 years old, Finegan already is widely viewed as a leader in the international battery community, responsible for significant advancements in safety, diagnostic techniques, and design approaches.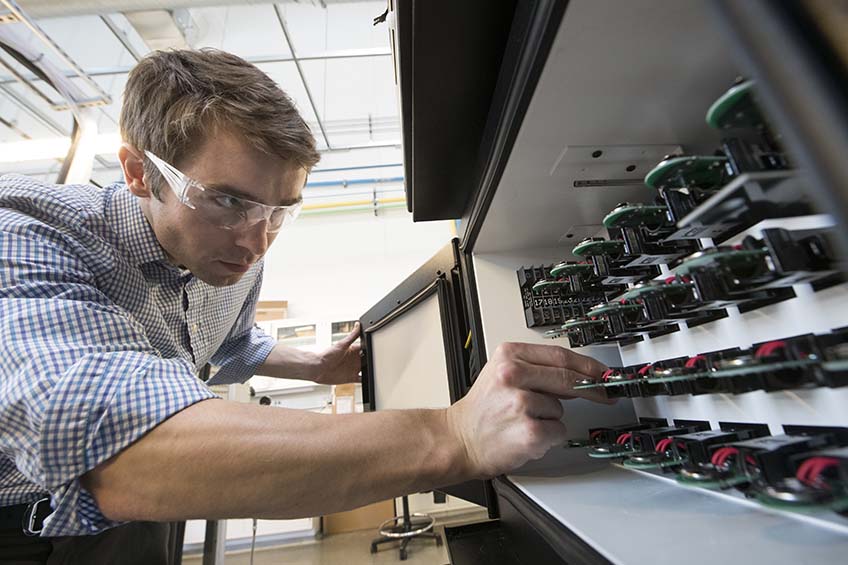 "Donal is leading our ultra-high-speed X-ray videographic experiments on various lithium-ion cell design features during thermal runaway to gain unprecedented insights into their merits," says NASA Battery Technical Discipline Lead Eric Darcy. "Our findings are positively influencing commercial cell designers worldwide, and Donal is destined to play a major role as we develop safer and higher performing battery solutions for our future human spacecraft applications."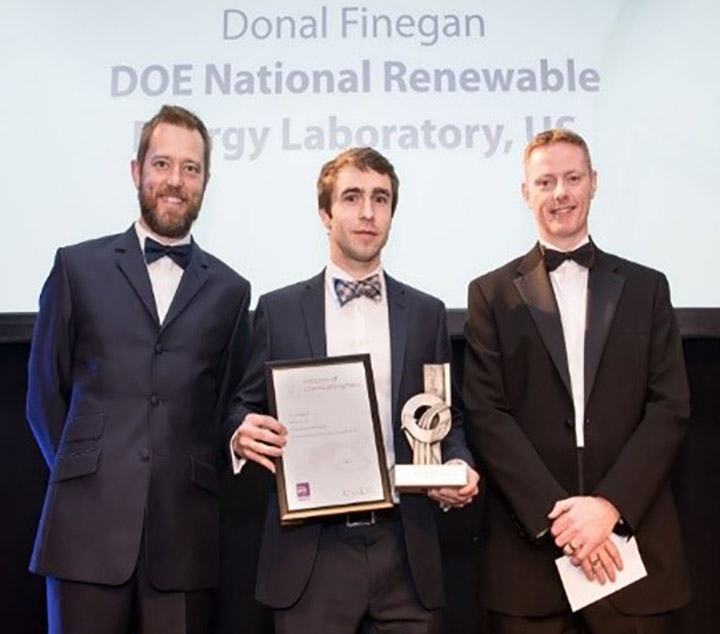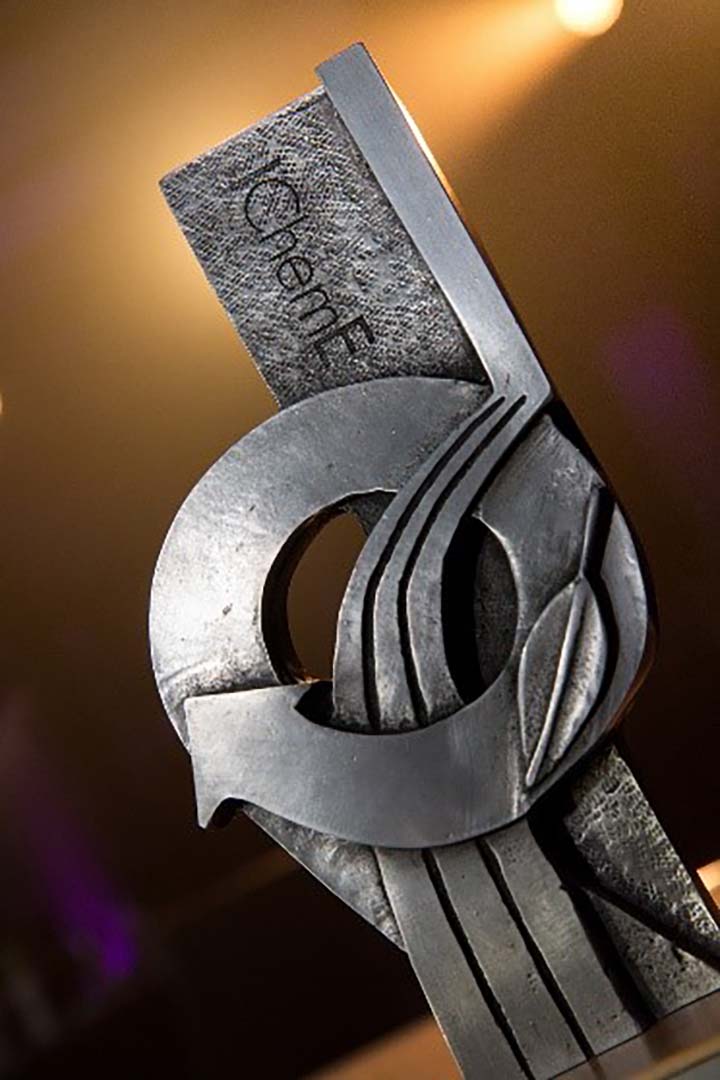 The small, lightweight lithium-ion (Li-ion) batteries used to power electric vehicles, laptops, and smartphones—as well spacesuit life-support systems—may overheat under extreme conditions, with potentially catastrophic results. Recent examples include high-profile recalls of Samsung's Galaxy Note 7 smartphone and the grounding of the Boeing Dreamliner aircraft fleet, costing the companies billions of dollars.
Finegan's work is mitigating those risks to safety and the rapid adoption of new technologies. His pioneering use of lightning-speed synchroton X-ray imaging acquired at an astounding 20,000 frames per second captures the fleeting events that occur within batteries as they fail. He is also taking a lead role in the U.S. Department of Energy's effort to understand and surmount the challenges facing fast-charging electric vehicles, where Li-ion batteries must safely charge in 10–15 minutes, rather than the now-typical four hours.
"Tackling issues of safety and performance is extremely challenging but crucial for the uptake of next-generation Li-ion batteries and electric vehicles" says NREL Team Lead and Vehicle Electrification Group Manager Matthew Keyser. "Donal is certain to make great strides in improving the safety of lithium battery systems—he's one of the best."
Finegan's success has already been recognized with the United Kingdom's prestigious Engineer Collaborate to Innovate Award, as well as The Royal Society of Chemistry's Sheelagh Campbell Award, and the University College London (UCL) Newton Award for research excellence. In the past four years, he has authored an unprecedented 35 articles for journals including Nature Communications.
Prior to joining NREL in 2017 as a postdoctoral researcher, Finegan completed his Ph.D. in chemical engineering at UCL and worked at the U.K. National Physical Laboratory. He received a bachelor's in chemical and bioprocess engineering from University College Dublin.
"Teamwork with my fellow researchers around the globe is really what made these accomplishments possible," says Finegan, giving a nod to the talented colleagues he's pulled into his orbit. This winning combination of collaborative spirit and scientific expertise has Finegan ready for liftoff.
Learn more about how NREL's energy storage innovations are accelerating development of high-performance, cost-effective, and safe energy storage systems.