NREL Launches Sustainable Mobility Initiative, Joins CDOT Partnership
---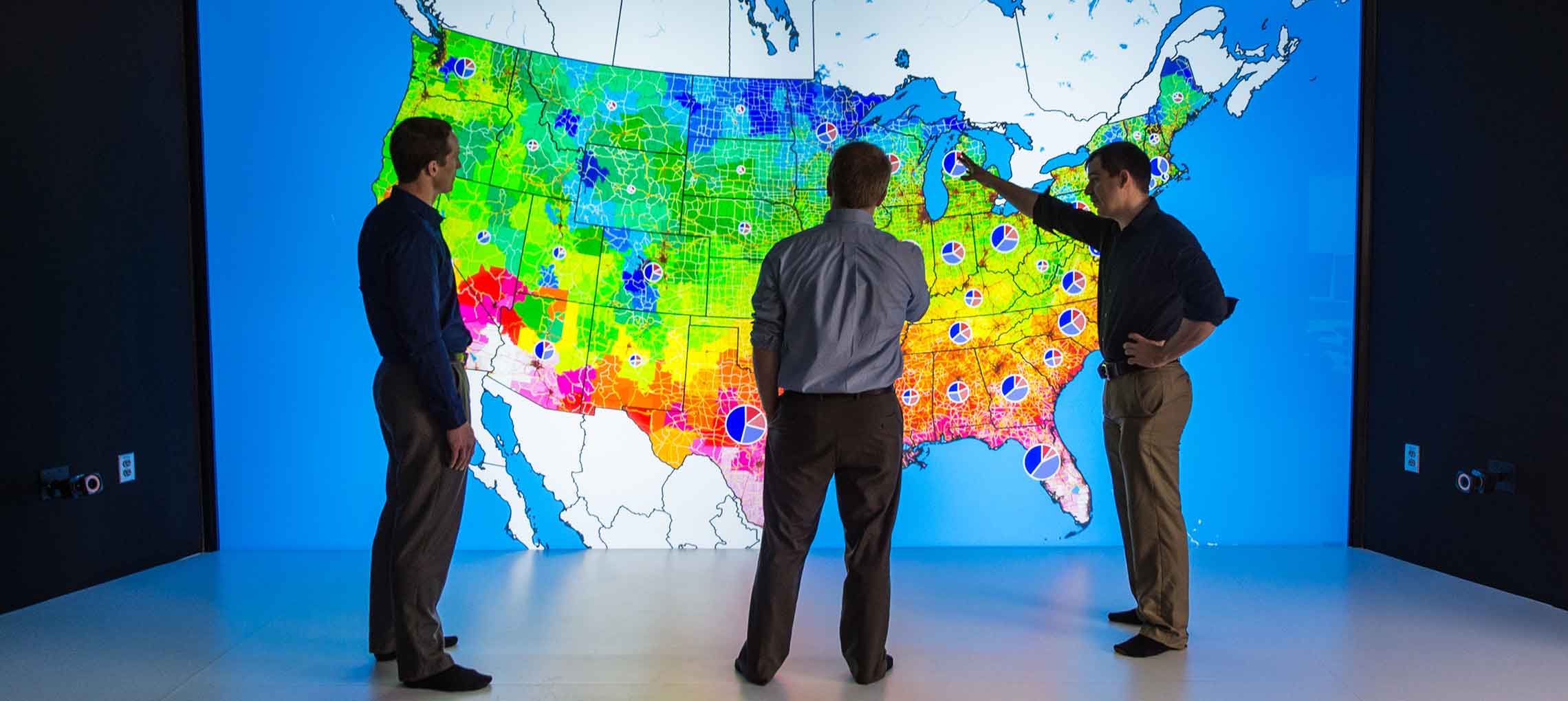 Today's transportation system is rapidly evolving, with increasingly automated vehicles and tremendous amounts of information at the fingertips of the modern-day traveler. Recognizing this, the Energy Department's National Renewable Energy Laboratory (NREL) recently formed a partnership with the Colorado Department of Transportation (CDOT) on the state's $20 million RoadX transportation program, formally kicking off the lab's broader Sustainable Mobility Initiative.
NREL's Sustainable Mobility Initiative approaches transportation as an integrated system, where travelers and transportation resources are viewed as a dynamic network that can be used to optimize mobility and significantly reduce related energy consumption and emissions. NREL will draw on the cross-cutting research capabilities now consolidated under its Sustainable Mobility umbrella to offer far-reaching solutions that support CDOT's RoadX program, a transformative plan that reimagines transportation in Colorado as a crash-free, technologically advanced system.
Growing Momentum for Efficient Mobility
NREL's Transportation and Hydrogen Systems Center (THSC) Director Chris Gearhart said that historically, sustainable transportation research has focused on making individual vehicles more fuel efficient. "But that focus is evolving to also include systems of connected vehicles," he said. "Emerging technologies now make vehicle-to-vehicle information exchange possible, and travelers are connected by ubiquitous smartphones. Data collected via these technologies help us understand how drivers and travelers make decisions—and we use that information to steer our in-lab research toward better solutions."
The shift to a more connected mobility system requires a different set of players. In collaboration with automakers, information providers, and federal and state agencies, NREL is combining its longstanding expertise in vehicle-to-grid integration, data analysis, and vehicles and fuels research with vehicle automation, behavioral science, and urban science to approach sustainable transportation as a network of travelers, services, and environments—rather than just vehicles and roads.
With new electric vehicle companies such as Tesla, tech startups, and information technology giants including Google and Verizon, deployment of advanced transportation technology is no longer dependent on one group or industry. Growing collaborations between Detroit and Silicon Valley generated considerable buzz at the recent 2016 Consumer Electronics Show, where several automakers announced their commitments to advanced vehicle automation features, in addition to partnerships with rideshare companies that offer on-demand transportation options.
Just 10 years ago, the dominant view on vehicle automation was that it probably would take another 50 years to reach the marketplace. Yet today, breakthrough vehicle technologies and ride-sharing business models are already changing the mobility system to one that's multi-disciplinary, integrated—and continually moving.
With increased automation and advanced sensors, intelligent vehicles can more effectively synchronize movements to avoid hazards, streamline traffic flow, and reduce congestion and the risk of accidents. Automated features such as parking assist and collision avoidance are becoming standard even in conventional vehicles. With the growing popularity of on-demand and rideshare services such as Uber, Lyft, and Car2Go, the mobility landscape is shifting from one dominated by private vehicle ownership to a rich mixture of auto-free or auto-light lifestyles, viewing mobility as a service.
The U.S. Department of Transportation has spearheaded a number of vehicle automation and connectivity initiatives, and announced in 2014 that vehicle-to-vehicle communications technology will soon be required for all light vehicles. The agency's Connected Vehicle Safety Pilot and Smart Cities Challenge are investigating additional safety and driver convenience benefits of automation.
"That's a significant distinction from our Sustainable Mobility push," said Gearhart. "These other efforts have barely touched on the technologies' energy efficiency potential."
Research to Support Colorado's Transformative Plan
CDOT is just one of the public agencies working with NREL to deliver dramatic energy savings through connectivity and automation, while also enhancing safety and mobility. The Energy Department's Office of Energy Efficiency and Renewable Energy (EERE) is leading the development of a Systems and Modeling for Accelerated Research in Transportation (SMART) Mobility framework, an early-stage multi-lab consortium that approaches transportation as a collection of mobility systems. The Energy Department's Advanced Research Projects Agency-Energy (ARPA-e) Travel Response Architecture using Novel Signaling for Network Efficiency in Transportation (TRANSNET) project is looking at ways to minimize energy consumption in personal transportation, without major changes to infrastructure or vehicle technology.
The RoadX program plans to deploy advanced technology to reduce the cost of transporting goods, improve safety, and alleviate congestion across Colorado's critical transportation corridors. NREL will provide CDOT with systems-level expertise to help the state of Colorado realize this vision for next-generation mobility.
"When we talk about cutting edge technology, we all know that it does not appear out of thin air. Extensive amounts of research, design, and development help to bring this technology to reality," said CDOT Executive Director Shailen Bhatt. "Colorado is fortunate to have one of the world's leading research entities in our own backyard, and we are extremely pleased that our partnership with NREL will focus on researching leading-edge transportation technology with a unique Colorado implementation framework."
CDOT will rely heavily on NREL's integrated transportation research capabilities, including a deep knowledge of the technology required to connect travelers, vehicles, the grid, and the built environment; laboratories with the facilities needed to assess system interfaces; models for intelligent vehicles and interoperable systems; one of the nation's largest repositories of transportation big data and the analysis experts to interpret it; and insight into the impacts of traveler decision-making patterns and the urban environment.
"CDOT is a boots-on-the-ground agency," said Alex Schroeder, NREL technology deployment manager. "It can use our expertise to make informed decisions and implement emerging technologies that will most effectively enhance efficient mobility in this region. NREL benefits from partnering with an agency like CDOT because we can have a demonstrable impact in support of our mission."
One of NREL's roles will be to identify meaningful insights from the data collected via CDOT's traffic probes and cameras, public transit records, travelers' smartphone applications, and advanced vehicle systems. The resulting guidance from NREL will focus on how to maximize efficiencies, pinpointing optimal mobility choices from analysis and deep research expertise.
"There's big data, and there's good data," Schroeder clarified. "The challenge is to take large quantities of data, validate those inputs, and then do something meaningful with them."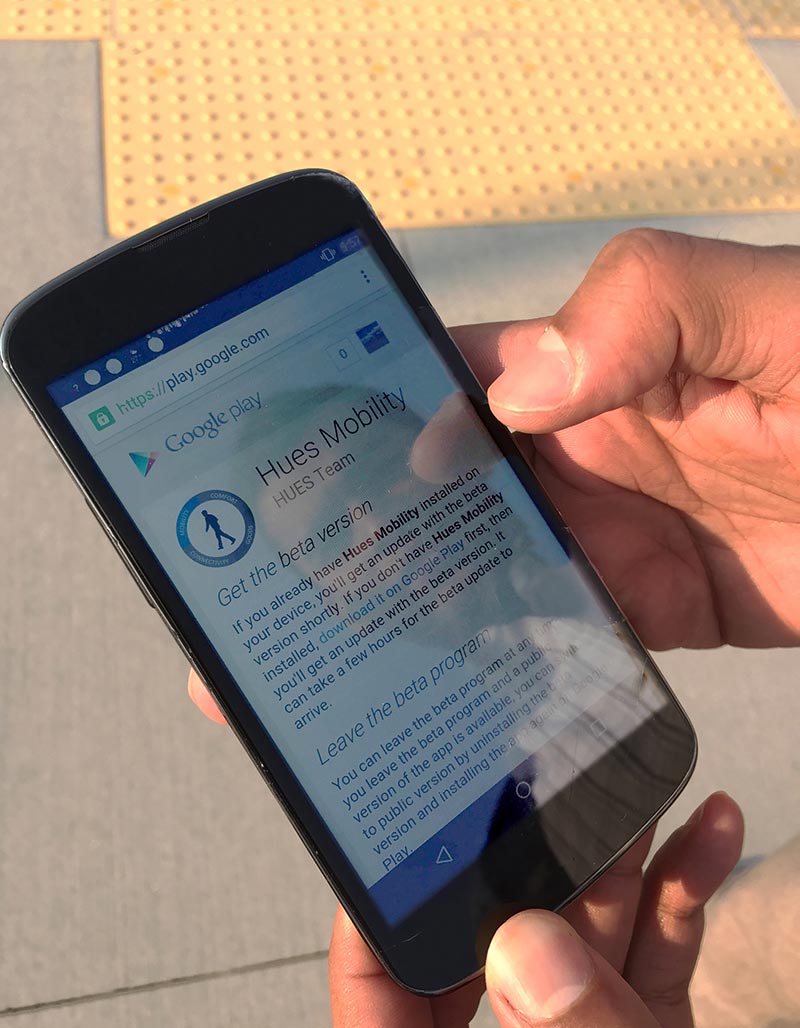 The Connected Traveler, INTEGRATE, and Human Centered Energy Services
Another NREL project under the lab's Sustainable Mobility umbrella is Connected Traveler, part of the ARPA-e TRANSNET initiative. Similar to RoadX, the Connected Traveler project will use a sophisticated mix of behavior theory, vehicle connectivity, transportation modeling, and mobile technology to boost the energy efficiency of personal trips as well as the overall transportation system. By maximizing the accuracy of predicted traveler behavior in response to real-time feedback and customized incentives, the system will promote energy-efficient travel choices to individuals.
"Connected Traveler draws on a really interesting mesh of modeling, applied engineering, and behavioral psychology," Schroeder said. "It brings our bread and butter to the table—taking our profound understanding of the energy implications of technologies and applying that beyond a traditional transportation modeling framework."
NREL is also leading the Energy Department's Integrated Network Testbed for Energy Grid Research and Technology Experimentation (INTEGRATE), a multi-lab effort that connects vehicles with the utilities infrastructure and the built environment to increase the capacity, efficiency, and stability of the electric grid. Research focused on bi-directional charging, wireless electric vehicle charging, vehicle-to-grid power flow and controls, and second use of electric vehicle batteries for utility energy storage will have direct application to the lab's Sustainable Mobility Initiative efforts. In addition, NREL's Human Centered Energy Services research is exploring how wireless communications and advanced controls can positively affect people's quality of life while reducing their energy requirements, for anything from building climate control to mobility choices.
Urban Testbeds and Transportation as a Service
The escalating pressures of a modern transportation system will most effectively be put to test in urban settings—from parking shortages to rising populations and concentrated air pollution. In many ways, cities offer the best real-world case studies for sustainable mobility solutions.
Stan Young, NREL's new urban mobility project leader, said there are "problems across the spectrum with our current road system." Young believes that the traditional pattern of building more highways to meet vehicle demand is no longer sustainable. "Many of these problems come to head once you closely examine urban areas."
For example, in cities like Los Angeles, parking accounts for 30% of traffic congestion. With increased automation, new vehicles may soon be equipped with the capability to locate the closest available spot and self-park—saving time for the driver and reducing traffic congestion, while also decreasing energy consumption and emissions.
"Once you automate a vehicle, your toolbox for making mobility more efficient expands by a couple orders of magnitude," said Young.
Young is providing the lab with niche expertise and support for RoadX, the Connected Traveler, and the Sustainable Mobility Initiative, focusing on the expansion of NREL's capabilities for connected and intelligent transportation systems. In addition to the massive benefits of automation, Young sees connectivity between drivers, vehicles, and passengers as a technology that's already having profound impact on energy-efficient transportation. This momentum is building, he said, as ride-sharing business models transform the way many travelers are beginning to view ownership of a vehicle.
Transportation as a service, rather, is a concept that may flourish in urban settings as more vehicles and drivers are available on demand for an affordable price. Instead of choosing a vehicle that serves long-term needs, access to these services are shaping travelers' choices by satisfying their short-term, immediate needs.
As is the case with most evolving technologies, the establishment of a true sustainable mobility system will take time. Many questions remain about automated vehicle technology—including questions about what to expect from local and federal legislation, cybersecurity, and what the intersection of self-driving vehicles and the ride-sharing economy will look like. Schroeder added that because the state transportation departments oversee day-to-day systems operation, they will be the groups guiding how new technologies integrate with the larger transportation system, establishing any necessary rules and regulations, which will inform future research under NREL's Sustainable Mobility Initiative.
"Anytime we can learn by working with the states that are on the front edge of implementing these solutions is extremely valuable," said Schroeder. "It gives us the opportunity to see our technology research at work, and feed that back into our research."
Learn more about NREL's Sustainable Mobility Initiative.
— Nika Durham