What Kandt She Do? NREL Researcher Alicen Kandt Leads the Charge on Renewing Our National Parks
April 27, 2023 | By Courtney Hausler and Moriah Petty | Contact
media relations
---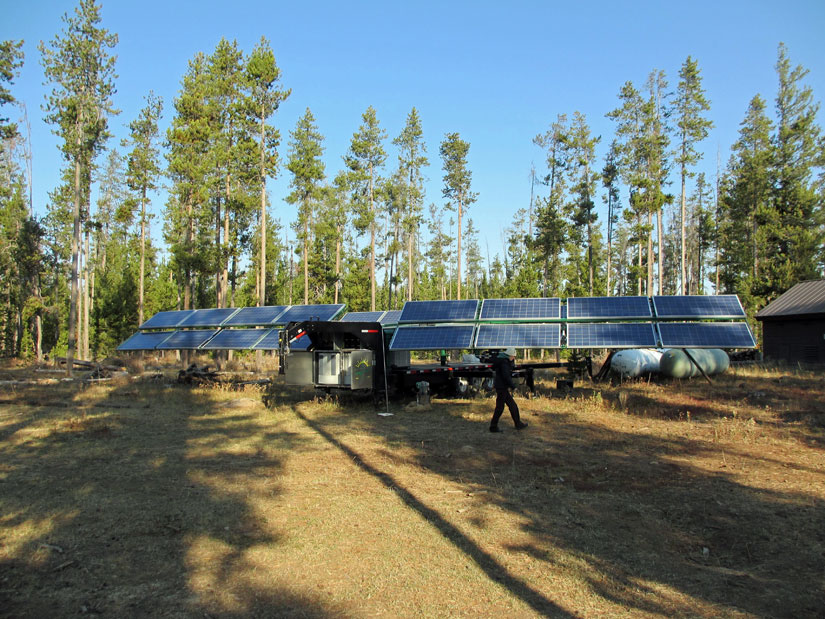 When Alicen Kandt was first introduced to the National Renewable Energy Laboratory (NREL) at a college career fair, she never imagined one day she would be at the forefront of sustainability in our nation's most special places.
With over two decades of service at NREL, Kandt is now head of the Applied Engineering Group and leads a variety of projects with external partners including the National Park Service (NPS). In this interview, she describes how federal agencies like NPS can work with the U.S. Department of Energy's NREL and the Federal Energy Management Program (FEMP) to turn clean energy goals into practical applications.
What led you to a career in engineering and working at NREL?
My bachelor's degree was in math with a minor in English from the University of Puget Sound. After a stint as a technical writer for a trade magazine, I yearned for work that was more applied and impactful. I began a graduate degree in mechanical engineering at the University of Colorado Boulder, where I found NREL at a career fair. I interned at the lab through my master's program and never left.
How do the energy management practices of federal government agencies like NPS contribute to national energy goals?
The federal government is the nation's largest energy consumer and therefore has a lot of potential for savings, demonstrating leadership, and supporting national energy goals. NPS is a great example because they manage 424 individual units covering more than 85 million acres across all 50 states, the District of Columbia, and U.S. territories. As such a large organization, they operate over 25,000 buildings and maintain nearly 4,000 utility systems.
The longstanding partnership between NPS and FEMP serves as a model for federal agencies both big and small. FEMP, with NREL's assistance, can help identify and implement distributed energy technologies and energy-efficient designs that save energy costs, reduce energy and water waste, lower emissions, and can enhance resilience to grid outage events. Additionally, we provide technical assistance and resources related to fleet efficiency and electrification. All these measures also save taxpayers money.
What has been one of your favorite projects?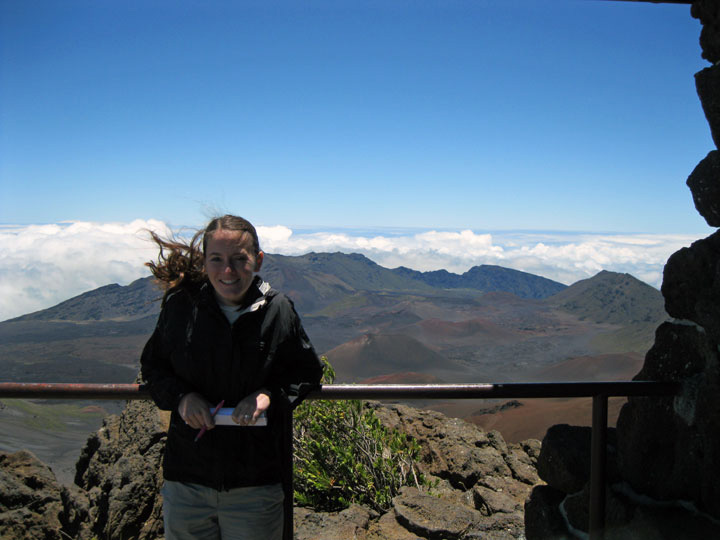 I've always really enjoyed working with NPS. Sustainability and conservation are at the core of what they do, and I feel fortunate that I get to work with them in support of that mission. It's hard for me to identify just one favorite project as I've been lucky to support several amazing projects and have been able to visit dozens of parks while doing so.
A couple moments come to mind first: getting to experience an active volcano at Hawaiʻi Volcanoes National Park and also watching a herd of wild horses at Cape Lookout National Seashore—all while conducting renewable energy site assessments!
My work with NPS has taught me not only about the natural resource conservation work happening throughout the agency but also that NPS works on historical and cultural preservation, too. While conducting on-site resilience assessments I've learned about the significance of Puʻuhonua o Hōnaunau National Historical Park as an important ceremonial site, and I got to see firsthand the incredible engineering that enabled Fort Pulaski National Monument to play a key role during the American Civil War.
What tools do you use most often on the job?
To analyze the right mix of renewable energy, conventional generation, and energy storage that will meet the goals of a particular building, campus, or microgrid, our team uses REopt®, NREL's Renewable Energy Integration and Optimization techno-economic decision platform.
When stakeholders want to increase their resilience to energy disruptions, we follow the resilience assessment methodology developed at NREL to identify the hazards and vulnerabilities affecting the site and prioritize mitigation actions based on cost and risk reduction. This process can be adapted for partners' specific conditions and needs, as seen in our assessment for Cape Cod National Seashore.
Another tool we us is the Zero-Emission Vehicle Planning and Charging (ZPAC) tool, which helps agencies estimate how many potential vehicles can be replaced with zero-emission vehicles (ZEVs) and the charging infrastructure needed to support those ZEVs and future ZEV acquisitions. NREL also published a best practices guide for installing electric vehicle supply equipment in national parks.
What upcoming project are you most excited to work on?
For years, we've partnered with NPS, and they just announced their latest Green Parks Plan (GPP). The GPP was first released over 10 years ago, and it has been updated throughout the years to accommodate new technologies and evolving priorities. NPS has a bold vision to attain a net-zero status throughout the park system, and I am very excited to help them get there.