JUMP Into STEM Competition Prepares Next Generation of Building Scientists To Take on Clean Energy
Student-Focused Competition Announces New Challenges on Thermal Energy Storage, Reducing Energy Consumption, and Carbon Reduction
---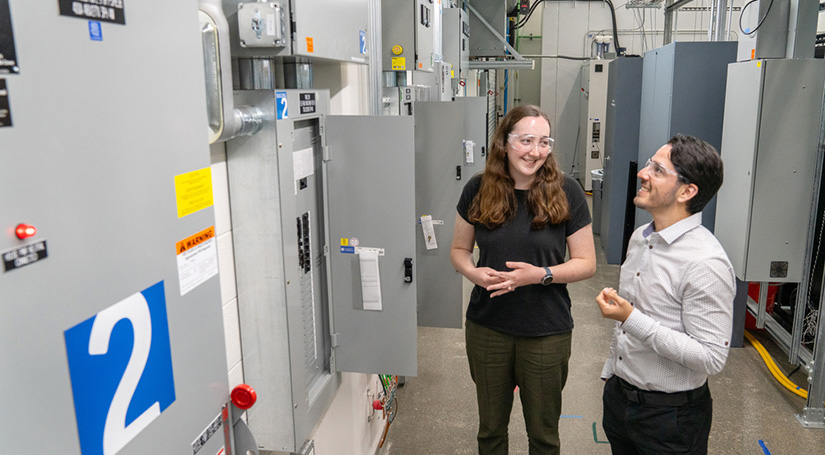 Developing a diverse and knowledgeable workforce for building science is critical to meeting future decarbonization goals set by the U.S. Department of Energy. That is why the sixth annual JUMP into STEM competition is taking building science education out of the classroom and into the real world with new challenges that will inspire creativity, innovation, and teamwork for the next generation of building scientists.
This collegiate competition invites interdisciplinary student teams across architecture, engineering, public policy, computer science, economics, and more to develop solutions to some of the buildings sector's biggest challenges.
2023–2024 JUMP Into STEM Challenges
This year's challenges focus on thermal energy storage, building envelope performance, and reducing carbon emissions. Challenges are now open, and submissions are due on Nov. 10, 2023. Winners will be announced in December and will be invited to the Final Competition at Oak Ridge National Laboratory in January 2024.
Keepin' It Cool (or Hot)
This challenge encourages participants to seek solutions for thermal energy storage for buildings to optimize energy utilization, enhance sustainability, and increase resilience. Students can develop solutions involving, but not limited to, integration of materials, systems, and controls for the storage and release of energy.
That's a Wrap!
The focus of this challenge is to improve the building envelope performance of new or existing residential buildings by reducing energy consumption in a cost-effective and accessible way. Students may consider solutions to address air leakage, moisture durability, and/or thermal performance of the envelope for new or existing residential buildings. Students can target solutions that are cost-effective, affordable, quickly implemented, and accessible to the end user.
You and Me, Carbon Free!
In this challenge, participants will develop an innovative solution that will reduce carbon emissions from U.S. buildings (residential or commercial, new or existing). Problem statements can address embodied carbon emissions and/or operational carbon emissions. Innovative solutions should lead to significant reductions in carbon emissions and increased affordability for identified stakeholder groups to obtain new technologies.
Taking the Competition to the Next Level
JUMP into STEM finalists do not just earn valuable experience; eligible students and winning teams are offered 10-week, paid internships at Oak Ridge National Laboratory, the National Renewable Energy Laboratory, or Pacific Northwest National Laboratory, where they will work on projects that promote hands-on experience, allowing them to work with a mentor and network with industry experts.
Finalists now have the opportunity to participate in an industry partner visit. The pilot program launched in summer 2023, with three interns embarking on a two-day visit to JUMP into STEM sponsor Clayton Home Building Group in Maryville, Tennessee. Interns participated in networking sessions, gained insight into the tech-to-market pipeline, and presented their own summer projects to the Clayton Design Center.
Want To Get Involved?
JUMP into STEM is seeking sponsors who will work closely with NREL and other stakeholders to make the competition a success.
Sponsorship funds are crucial to allow for the inclusion of more student teams in the final competition, as well as expansion of the reception, activities, and other benefits for final event attendees and challenge winners. To learn more about the benefits and rewards of becoming a JUMP into STEM sponsor, contact Kim Trenbath.