Celebrating Solar Reliability Pioneer Dick DeBlasio
Joined NREL-Precursor SERI in 1978 and Was Instrumental in Getting PV Industry Going
---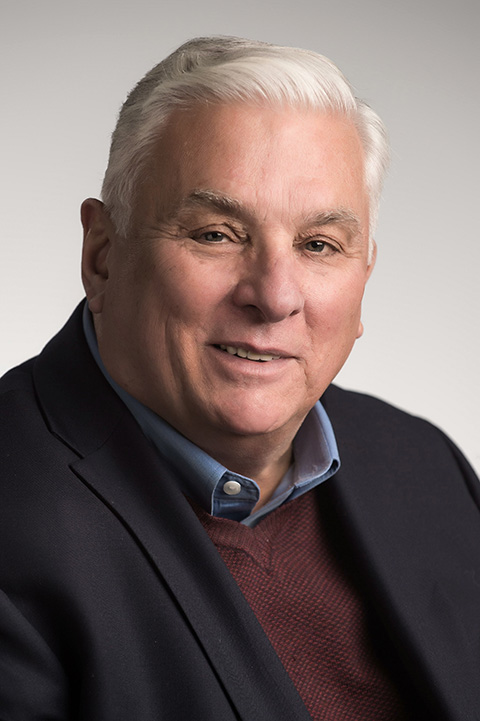 When National Renewable Energy Laboratory (NREL) Senior Research Fellow Emeritus Richard "Dick" DeBlasio joined the Solar Energy Research Institute (SERI) in 1978, he was among the first 300 people hired. During his initial 15 years at SERI, he was the program manager for the photovoltaics (PV) performance, reliability, and systems integration efforts.
"Dick was instrumental in getting the nascent PV industry off and running," said Ben Kroposki, director of NREL's Power Systems Engineering Center. "Dick was truly a pioneer of not only the PV industry but also the entire distributed energy industry."
DeBlasio was a lifelong member of the Institute of Electrical and Electronics Engineers (IEEE), and one of his major contributions was in standards. As the inaugural chair of the IEEE Standards Coordinating Committee 21 on Photovoltaics, he played a key role in crafting the standard for how PV modules are tested for long-term reliability. That led to the development of 20–25-year warranties for PV modules, a major step in the field.
"Dick's accomplishments represent some of the most important activities of the time," said Kevin Lynn, the U.S. Department of Energy's director of grid integration. "Without standards such as IEEE 1262 or IEEE 1547, the solar industry does not become what it is today."
Sadly, Dick DeBlasio died on April 27 at the age of 80. The Air Force veteran will be interred at Fort Logan National Cemetery in Denver.
Among his many achievements, Dick was also responsible for starting the NREL PV Performance and Reliability workshops, which gathered industry members together to address reliability problems. These workshops continue to this day.
Also, NREL's Outdoor Test Facility (OTF) was DeBlasio's brainchild, Kroposki noted. The solar innovator was responsible for making the OTF a reality through perseverance in obtaining the needed funding, masterminding the research activities, and supervising construction. Located on the west side of the NREL South Table Mountain Campus, the OTF brought together several activities in PV performance and reliability to create a showcase for new technologies. This included many of the very first thin-film PV materials, including the very first cadmium telluride modules from a fledgling company called Solar Cells Inc. Results from testing at the OTF demonstrated the promise of this new technology and helped that company, renamed First Solar, become a leader in the solar industry.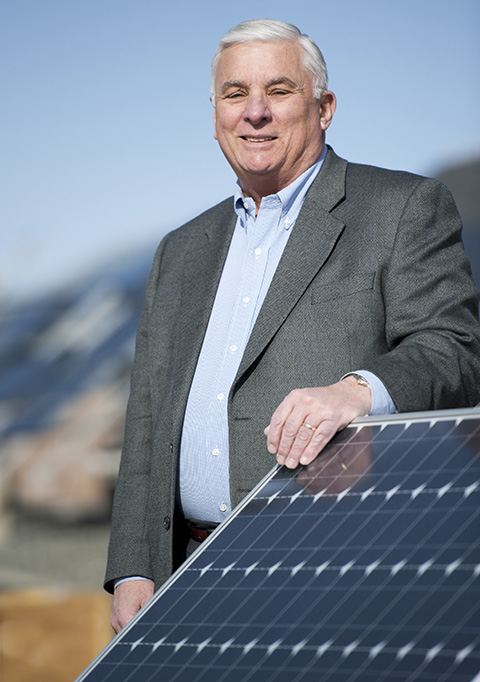 Continuing his leadership in standardization, in 2011, DeBlasio initiated and chaired the effort to develop the IEEE 2030 Standard for power systems, communication, and information technology interoperability, which has become the IEEE foundational standard for smart grid modernization.
DeBlasio received many awards over his career, including the NREL Van Morris Award for outstanding leadership and sustained dedication to the growth and development of the Photovoltaic Testing and Reliability and the Distributed Power programs.
"Dick was always thinking ahead and was instrumental in moving the power industry forward," Kroposki said. DeBlasio continued to serve as a research fellow in the NREL Power Systems Engineering Center and then as a research fellow emeritus after his retirement from NREL in 2015.
Prior to joining SERI, DeBlasio was a senior nuclear research engineer with the U.S. Atomic Energy Commission in Washington, D.C. (1974 to 1978), addressing nuclear power reactor safety. He was a project manager with Underwriters Laboratories (1972–1974) and a member of the nuclear engineering research staff at Stanford University (1965–1972). He served in the U.S. Air Force as a radar/electronics specialist from 1961 to 1965. He earned a Bachelor of Science in electrical engineering in 1972 from Santa Clara University in Santa Clara, California.
"Always devoted to his family and NREL, Dick was a friend and caring mentor to many NREL staff, including myself," Kroposki said. "He encouraged everyone to achieve their best and make an impact. His experience and guidance will be greatly missed."
Learn more about solar energy research at NREL.