15 NREL Researchers Receive Distinguished Member of Research Staff Designation
---
Fifteen researchers across the National Renewable Energy Laboratory (NREL) have been awarded the Distinguished Member of Research Staff (DMRS) designation for their exemplary contributions to NREL's mission, the respect they have earned from peers around the world, and their leadership at the laboratory and beyond.
Since its establishment in 1977, NREL has stood apart as a leader in energy efficiency and renewable energy science and technology. The DMRS program was established in 2020, with an inaugural class of 37 researchers in 2021. This recognition positions individuals to take on more strategic and technical leadership roles at NREL.
"These designations demonstrate the breadth and depth of our researchers," said Peter Green, NREL's deputy laboratory director for Science and Technology. "The recipients come from every program in the lab, often working across disciplines—and every single one has pushed us closer to achieving our vision of a clean energy future for the world. Beyond their world-class technical expertise, they have also demonstrated excellent leadership skills, integrity, and mentorship."
"It's a testament to how NREL has attracted and developed the best talent and continues to do so 45 years after its founding."
Kirstin Alberi
Kirstin Alberi has been named a Distinguished Member of Research Staff for her outstanding scientific contributions to semiconductor physics, light-assisted epitaxy, heteroepitaxy, and quantum materials—and for a noteworthy combination of technical and ethical leadership, program development, and service to NREL and her colleagues.
Alberi, a senior scientist in the Materials Physics Group, earned a Ph.D. in materials science and engineering from the University of California, Berkeley, and joined NREL as a postdoctoral researcher in 2008. For the past three years, Alberi has also served as the point of contact for Advanced Research Projects Agency–Energy (ARPA-E) programs at NREL.
"She is an accomplished and rigorous scientist, a collegial leader, and she is always willing to go the extra mile and stand up for the right things," said Nancy Haegel, director of the Materials Science Center. "She was NREL's first Basic Energy Sciences Early Career Award winner, and that was just a starting point in her scientific and leadership contributions at NREL."
Jeff Blackburn, manager of the Materials Physics Group, highlighted Alberi's leadership of a planning and assessment activity centered around spins and interfaces. "She has put in tremendous efforts toward outreach, planning, and information gathering and kept our regular meetings productive," he said. "This experience of watching Kirstin lead this effort with remarkable vision has given me an even clearer window into the strategic role that she will play at NREL for the years to come."
Alberi was nominated by Matthew Beard, a senior research fellow and director of the Center for Hybrid Organic Inorganic Semiconductors for Energy. In addition to her research and leadership, Beard noted Alberi's commitment to mentoring others. "She has already mentored two postdocs who have transitioned to become NREL staff scientists, and generally serves as a role model for early-career scientists," he said.
Edward (Ian) Baring-Gould
Edward (Ian) Baring-Gould has been named a Distinguished Member of Research Staff for his international leadership in hybrid and remote power systems and wind energy deployment, providing deep and broad expertise and unique value to every project.
"Throughout his tenure, he has established himself as an exceptional leader in multiple domains, including international wind power projects; wind energy market acceleration and deployment inclusive of stakeholder engagement and workforce development/STEM; and distributed wind research," said his nominator, Eric Lantz, group manager and wind analysis platform lead. "In each of these areas, Ian has built multimillion-dollar programs with total annual costing often exceeding $10 million, overseen complex teams and challenging sponsors, and established himself as an international authority."
Baring-Gould holds a Master of Science in mechanical engineering from the University of Massachusetts–Amherst and has been a technology deployment manager and senior engineer at NREL, among other roles, since 1995. He has received numerous awards, including the 2013 Women of Wind Energy Champion Award, and is an editor-at-large for Wind Engineering. Baring-Gould has also authored or co-authored more than 80 publications and has been involved in major wind-focused analytical work such as the recently completed Wind Vision Report.
Baring-Gould is credited with reinventing NREL's Distributed Wind Energy Program and driving the Distributed Energy Research Laboratory concept that has become part of the Advanced Research on Integrated Energy Systems (ARIES) research initiative. "This effort has led to further investment in distributed energy in ARIES and helped solidify NREL as the core Department of Energy hub of distributed wind research," said Daniel Laird, director of the National Wind Technology Center.
Teresa Barnes
Teresa Barnes has been named a Distinguished Member of Research Staff for outstanding technical achievement and leadership with a strong history of publication and program development, particularly in photovoltaics research and development. This designation also recognized her sustained contributions to the NREL mission and work environment.
Barnes, who holds a Ph.D. in chemical engineering from Colorado School of Mines, manages the Photovoltaic Reliability and System Performance Group and has led the DuraMAT Consortium for module materials research as director and principal investigator since its establishment in 2016. She joined NREL as a postdoctoral researcher in 2005.
"Her leadership is clear in the growing productivity and visibility of DuraMAT," said her nominators, Matthew Beard, senior research fellow and director of the Center for Hybrid Organic Inorganic Semiconductors for Energy; and Nancy Haegel, director of the Materials Science Center. They cited the consortium's 40-plus journal articles and book chapters, three patent applications, and nearly 100 conference presentations.
"Teresa's outstanding strategic insight and decisions led to this consortium being successful beyond anybody's imagination, and it is now a resource for the U.S. photovoltaics industry that can't be overestimated in its importance," said Jao van de Lagemaat, director of the Chemistry and Nanoscience Center at NREL.
Barnes is also praised for her commitment to mentoring at NREL and beyond. She founded the DuraMAT Early Career Scientist Network, which has supported up to a dozen postdocs and early-career researchers from four different national laboratories every year.
"Teresa has been a leader in initiating new professional development opportunities in the directorate and in developing the workplace expectations that have helped our culture evolve to be more inclusive," wrote Beard and Haegel. "This tendency to not be content with the status quo, to see what NREL can be and how early-career people can grow to find their place is a hallmark of her leadership and engagement."
Andrey Bernstein
Andrey Bernstein was named a Distinguished Member of Research Staff for contributions in developing and applying advanced control theory in the optimization of distributed energy resources and improving resilience of energy systems.
Bernstein, who holds a Ph.D. in electrical engineering from Technion – Israel Institute of Technology, joined NREL as a senior engineer in 2016. He has served as group manager since 2019, leading the Energy Systems Control and Optimization group in the Power Systems Engineering Center.
"I have witnessed him become one of the world-renowned experts in real-time optimization and control with application to power systems," said Yingchen Zhang, group manager for Sensing and Predictive Analytics, who nominated Bernstein. "In addition, Andrey is leading research on core power systems topics such as power-flow analysis and state estimation."
The impact and significance of Bernstein's work is evident in the number and quality of his publications in the past couple of years—more than 30 in top journals and conferences, Zhang said. "The research results reported in these papers are groundbreaking and innovative."
In support of Bernstein's nomination, Senior Research Fellow Andy Walker noted his extensive network of collaborators across the country and around the world and his mentorship of junior staff. "Dr. Bernstein demonstrates full commitment to NREL's values and mission," Walker said. "He embodies scientific integrity and provides an example for his group members in this respect."
Huyen Dinh
Huyen Dinh was named a Distinguished Member of Research Staff for making NREL a world leader in driving the nation and the world's energy future in the critical areas of making, using, and transporting hydrogen.
Dinh holds a Ph.D. in electrochemistry from the University of Calgary and joined NREL as a senior scientist in 2007. Since 2016, she has served as director of HydroGEN, an NREL-led consortium that includes five other national laboratories. HydroGEN, which has been renewed by the Department of Energy, aims to facilitate collaborations between federal laboratories, academia, and industry.
"In all activities of the consortium, Huyen is not just an effective director but also actively drives the scientific discussions and team management necessary to achieve landmark results," according to senior research fellows David Ginley and Bryan Pivovar, who wrote in support of Dinh's nomination. "Huyen has had major impact in the technical arena, too, and has published a large number of high-impact articles. … Her papers have been cited thousands of times, and she has authored a number of authoritative review papers."
"Huyen is a major driving force behind the growing prominence of hydrogen research at NREL and a major reason for NREL's leading role in the U.S. and the world in this area," said Jao van de Lagemaat, director of the Chemistry and Nanoscience Center at NREL.
"Huyen is also an extraordinary mentor and group manager," van de Lagemaat added. "I have been extremely impressed with her dedication toward not just her direct group but also her active engagement in the Asian ERG, the Women's Network, and other resource groups. She really wants to make NREL a better place, and she is strongly invested in being a mentor, a resource, and an advocate for everybody she engages with."
Kevin Harrison
Kevin Harrison has been named a Distinguished Member of Research Staff for being a leader, internationally renowned expert, proponent, and driving force behind hydrogen technology, processes, and system integration advancement at NREL for the past 15-plus years.
Harrison earned a Ph.D. in energy engineering from the University of North Dakota and worked as a summer intern at NREL in 2003 before becoming a senior engineer in 2006. He leads the power-to-gas/power-to-X capability development at the Energy Systems Integration Facility, supporting a number of near-commercial R&D projects.
In addition to developing innovative electrolyzer, compression, storage, and fueling technologies at NREL, Harrison has traveled to numerous countries to represent NREL and the Department of Energy and in support of developing strategic partnerships. He has also mentored the next generation of NREL researchers through the laboratory's Research Participant Program (RPP) and Science Undergraduate Laboratory Internship (SULI) program.
"Kevin Harrison is, in the truest sense of the word, a thought leader in both scientific, technical, and engineering research with a rare talent for technology scale-up, demonstration, and commercialization," said Eric Payne, senior licensing executive and licensing team lead at NREL. He said Harrison's technical acumen and ability to build lasting relationships with industrial sponsors has resulted in sustained collaborations with incredibly impactful results.
"Kevin's outreach has spanned the spectrum from the local community to national technology leadership and notably into the international sector with strategic partnership and coordination in electrolysis systems research," said Keith Wipke, program manager for Fuel Cell and Hydrogen Technologies at NREL. "Kevin has remained a very dedicated and motivated fixture at NREL working with multiple research centers, operations teams, and program managers to deliver high-impact demonstrations and projects over the course of many years."
Paul King
Paul King has been named a Distinguished Member of Research Staff for his scientific leadership and exceptional research contributions to unravel reaction mechanisms of enzymatic systems that are fundamental to photosynthetic energy transduction and energy-conversion pathways.
King holds a Ph.D. in biochemistry and molecular biology from the University of Georgia–Athens and joined NREL's Photobiology Group as a postdoctoral associate in 2001.
"He is well known for his work interfacing nanomaterials with enzymes to produce biohybrid materials. And these studies have laid an important scientific foundation for photochemical energy conversion and a technological foundation for future semi-synthetic devices," said Maureen McCann, director of the Biosciences Center. "Dr. Paul King epitomizes the NREL mission in biophysical and biological sciences."
In addition, King is sought out by journals and funding agencies for his expertise as a reviewer. He has also collaborated across NREL directorates and served impactfully on Department of Energy workshops and panels. He has served as acting director of the Biosciences Center and mentored interns, postdocs, and early-career scientists.
"I have followed Paul's career over many years and have been struck by the creativity and deep insight Paul applies to his research," said Jao van de Lagemaat, director of the Chemistry and Nanoscience Center. "Paul is an extraordinary researcher whose innovative work has majorly advanced a field important to the NREL mission. He leads in setting strategic vision for the lab and is a real ambassador for NREL."
Jordan Macknick
Jordan Macknick has been named a Distinguished Member of Research Staff for his thought leadership and research contributions, which have directly advanced the growth and impact of our efforts in the areas of the energy-water nexus, land-use and resource economics, and sustainability.
He has been an energy engineer and environmental analyst with NREL since 2009 and serves as the lead researcher and coordinator for the laboratory's energy-water-land nexus activities. He holds a Master of Environmental Science from Yale University.
In 2020, Macknick received the NREL Chairman's Award for his contributions to the successful National Alliance for Water Innovation hub proposal, which is funded at $100 million over five years.
As one of the primary research leads directing the analysis portfolio of that massive effort, "Jordan is helping to guide the nation's—if not the world's—largest and most ambitious partnership to advance our collective understanding of critical energy-water issues in partnership with both academia and industry," said Dan Bilello, director of NREL's Strategic Energy Analysis Center.
"In addition to his core content knowledge in the area of energy and water, Jordan has been instrumental in advancing our broader analysis portfolio to better understand and apply quantitative techniques and methods to understand the relationship of energy production and use to broader sustainability objectives," Bilello added.
Macknick is the rare researcher who is recognized in two fields and has integrated the two into a successful research program that has expanded NREL's presence, said James McCall, distributed energy and environmental analyst in the Strategic Energy Analysis Center, who nominated him for the honor. "He is recognized as a leading expert in both the field of energy-water-nexus analysis and the emerging field of agrivoltaics and co-location strategies to reduce the environmental impacts of solar energy development."
Matteo Muratori
Matteo Muratori has been named a Distinguished Member of Research Staff for contributions in the development of advanced models and analysis of the transportation energy transition, as well as exploring the cross-sectoral implications of that transition and effectively communicating those implications.
Muratori, a senior engineer in NREL's Center for Integrated Mobility Sciences, leads the integrated transportation and energy systems analysis team, which researches new technology options supporting the deployment of alternative fuel vehicles and infrastructure. He holds a Ph.D. in mechanical engineering from Ohio State University and joined NREL in 2016.
"Dr. Muratori has demonstrated a consistent ability to conceive of innovative research projects and secure funding for these projects, including NSF proposals, industry sponsorship, collaborations with state agencies, and several DOE projects," said Chris Gearhart, director of the Center for Integrated Mobility Sciences (CIMS), who nominated Muratori. "He consistently pushes the boundaries of cutting-edge research by anticipating key trends and evolving his interests to remain at the forefront of scientific research and produce relevant work that is consistently published in top-tier journals."
In addition to multiple papers in high-impact journals, Muratori's expertise in transportation-related data and insights is relied upon by modeling teams across the world, multiple U.S. government agencies, and Department of Energy offices. His work is highly relevant to industry, and Muratori also serves an invaluable role as the coordinator among multiple NREL teams, within DOE, and between NREL and DOE.
"Matteo is a well-respected and accomplished transportation analyst with impeccable credentials. But his true value to NREL extends well beyond his technical abilities to his leadership and passion in enhancing NREL's mission—a key characteristic of a DMRS," said Trieu Mai, a senior energy analyst at NREL.
Nathan Neale
Nathan Neale has been named a Distinguished Member of Research Staff for serving as a leader in solar fuels research—revolutionizing energy materials design, synthesis, interfacial surface chemistry, and mechanistic understanding at the nanoscale—as well as outstanding mentorship.
A senior scientist and manager of the Interfacial Materials Chemistry Group, Neale holds a Ph.D. in chemistry from the University of California, Berkeley. He worked as a postdoctoral researcher at NREL from 2003 to 2006 and joined the laboratory as a scientist in 2008.
"Nate tirelessly works toward making NREL a better institution," said Joseph Luther, a researcher in the Molecular and Catalysis Science Group, who nominated Neale. "He takes this responsibility seriously and dedicates significant time to various endeavors that surpasses most of NREL staff. I witnessed this in all of his help with lab SOPs, planning and prioritizing lab space, and reorganization of groups. There is no other expert at NREL whom I have used more when I have some question about a chemical process than Nate."
Neale has become an international leader in solar fuels research in the seven short years since publishing his first paper on photoelectrochemical water-splitting systems. In addition to new materials discovery, Neale also has led and participated in several key works to understand and manipulate the interfacial chemistry of conventional semiconductors for solar fuels.
"Nate's dedication to researcher safety is well known and respected at all levels of our organization and even outside of NREL. Nate is often called in as the subject matter expert on any chemistry safety discussion and to investigate accidents as well as to set procedures and policy. I honestly don't know of anybody at NREL that has a deeper knowledge of the many aspects of experimental chemistry and associated safety envelope," said Jao van de Lagemaat, center director for the Chemistry and Nanoscience Center.
Ahmad Pesaran
Ahmad Pesaran has been named a Distinguished Member of Research Staff for being a globally recognized expert in battery thermal management, battery multi-physics, and multi-scale modeling; and for his pioneering research that has advanced high-performance, safe, and affordable batteries for electric-drive vehicles and other applications.
Pesaran holds a Ph.D. in mechanical engineering from the University of California, Los Angeles. Since joining NREL in 1983, his work has spanned various technical arenas. Pesaran's collaborative efforts as the chief energy storage engineer for NREL's Center for Integrated Mobility Sciences have earned more than $120 million in research funding from government and industry partnerships during the past 20 years.
"Dr. Pesaran's mark on NREL, DOE/VTO, industry, and his colleagues is permanent and significant," said Tony Markel, senior researcher in the Energy Security and Resilience Center. "Dr. Pesaran's numerous publications that bear his name constitute only the documented portion of his successful career. His smile, his spark, and his respect for others leaves a personal mark on all those he has engaged with over his long career at NREL."
As a globally recognized expert in battery thermal management and battery multi-physics multi-scale modeling, Pesaran has secured NREL's status as the leading national laboratory for battery thermal analysis/characterization and computer-aided design. Under Pesaran's ingenuity and careful vision, the NREL electrochemical energy storage group has grown from just one staff member to more than 20 of the nation's top researchers investigating a wide spectrum of research and development, from battery materials to energy storage systems.
"Throughout his 38-year tenure, Dr. Pesaran provided unmatched technical insight and relationship management for the cutting-edge vision to build the state-of-art electrochemical energy storage research portfolio that now exists at NREL. I understand that his pioneering work on developing battery thermal management capabilities in the 2000s put NREL on the map for energy storage research," said John Farrell, laboratory program manager for the Vehicle Technologies Office (VTO).
Patricia Romero-Lankao
Patricia Romero-Lankao has been named a Distinguished Member of Research Staff for bringing an unlimited energy to the acceleration of energy transitions, through the application of rigorous social science methods to increase the understanding of the human-centric perspective in those transitions.
"Since joining NREL in 2018, Dr. Romero-Lankao has led the development of NREL's mobility behavioral science research," said Chris Gearhart, director of NREL's Center for Integrated Mobility Sciences. "This work puts a humanistic lens on mobility with a focus on the integration of people, mobility, the built environment, and energy systems. Her research improves understanding of how people respond to technology transitions and to new mobility service offerings across spatial and temporal scales in diverse and varied communities across the nation."
Romero-Lankao holds two Ph.D. degrees in urban regional studies and public policies as well as rural sociology and environment from Autonomous Metropolitan University and University of Bonn, respectively. Her successful leadership in developing the new NREL-led Sustainable Electric Mobility and Grid Integration (SEGI) initiative has allowed SEGI to become a premier global e-mobility initiative tapping the full breadth of NREL analytic and technical expertise.
Among her numerous awards is a Nobel Peace Prize for her contributions to the "Assessments on Climate Change 2007 – Impacts, Adaptation, and Vulnerability" report. She received this award together with former Vice President Al Gore and other scientists and scholars who contributed to the report.
"Paty has over 130 peer-reviewed publications and was notably part of the Intergovernmental Panel on Climate Change that received the Nobel Prize in 2007. It is my understanding that Paty is one of the first, and perhaps only NRELian to bear the distinction of Nobel Laureate. She is well respected by her peers around the world and exemplifies what it means to be a global ambassador for the lab," said Alex Schroeder, manager of NREL's Advanced Vehicles and Charging Infrastructure Group.
Davinia Salvachua
Davinia Salvachua has been named a Distinguished Member of Research Staff for her internationally renowned, distinguished accomplishments and expertise in microbiology; leadership in microbiology, lignin, and carbohydrate valorization; research in performance-advantaged bioproducts; fundamental discoveries in white-rot fungi; and mentorship for early-career scientists and development of a talented science community for our future.
Salvachua has been a researcher in NREL's Renewable Resources and Enabling Sciences Center since 2013 and has been the principal investigator of an Early Career Research project since 2019. She holds a Ph.D. in biology from Complutense University in Madrid, Spain.
"Davinia has stood out in her career at NREL as an independent researcher and leader, and a valuable team member due to her outstanding scientific and technical abilities in several fields and across directorates," said Michael F. Crowley, center director and principal scientist in the Renewable Resources and Enabling Sciences Center. "Her receiving the Early Career Award from BES (Basic Energy Sciences) is a huge accomplishment and again shows her strong standing in the NREL scientific community."
Salvachua is viewed by the DOE Bioenergy Technologies Office (BETO) program and the broader community as a leader in the field of converting both aromatic compounds and sugars to bioproducts and biofuels.
While Salvachua's record can speak for itself through lists of publications, awards, and accomplishments, perhaps most significant of all is related to her dedication and effectiveness at mentoring junior scientists, postdoctoral researchers, and graduate students, said Jeffrey G. Linger, senior scientist, who wrote in support of her nomination. "She is routinely highly praised for her efforts on this front, and she has furthered the career of numerous scientists through dedicated teaching and compassion. Regarding the maintenance of long-term excellence of NREL, there is perhaps no greater achievement that can be made than developing the next generation of impactful scientists."
Kandler Smith
Kandler Smith has been named a Distinguished Member of Research Staff for being a world-class researcher who has answered pressing questions and inspired new pursuits in battery lifetime modeling, prediction, optimization, and design; and whose leadership has extended NREL's reach in mission-critical domains.
Smith holds a Ph.D. in mechanical engineering from Pennsylvania State University. He leads the battery computational modeling team in NREL's Center for Integrated Mobility Sciences, where his projects focus on predicting and extending the lifetime of lithium-ion batteries.
"Kandler is a true force of high-impact leadership and innovation," said Jennifer Kurtz, director of the Energy and Storage Systems Center. "During his 14-year tenure at NREL, Kandler has received 11 awards, including NREL's Outstanding Mentor, IEEE's Best Paper, and, most recently, NREL's Business Development award. Kandler's innovative work keeps his list of patents and records of invention growing; in 2020, he filed two patents and two software records."
Smith is an innovator and key contributor in the field of battery science. He is a prolific writer whose contributions increased the number and quality of the group's total publications and have appeared in top journals. He also leverages multiple programs across NREL directorates to make strategic hires when possible and mentors new employees on technical analysis and writing, and more senior employees on business development and leadership as principal investigators.
"Kandler, in summary, is the lithium-ion (Li-ion) battery-life-modeling guru," said Matthew Keyser, group manager for Electrochemical and Energy Storage. "With his extensive knowledge of Li-ion battery degradation, he has developed a number of battery lifetime predictive models for Li-ion battery chemistries, putting NREL in a lead position for battery aging models."
Sherry Stout
Sherry Stout has been named a Distinguished Member of Research Staff for contributions in building high-level, cross-laboratory collaboration and strategic partnerships to expand NREL's energy resilience capabilities to governments, tribes, and communities across the world.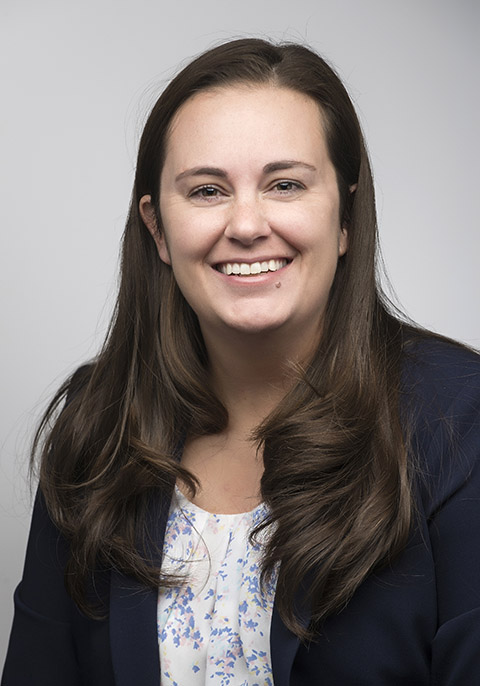 Stout is the manager of the Arctic Strategic Program and a senior research engineer at NREL's Cold Climate Housing Research Center (CCHRC). She holds a Master of Science in environmental and sustainability engineering from University of Colorado, Denver.
"Sherry has served in a consultative role to senior management on topics related to energy development and research in Alaska," said Adam Warren, director of the Accelerated Deployment and Decision Support Center. "She was instrumental in facilitating the partnership between the Cold Climate Housing Research Center and NREL in 2020 and guiding this new direction in addressing climate change and sustainability in underserved and frontline communities."
Stout won an NREL Staff Award in 2016 for her work helping tribes across the United States advance their energy efficiency and renewable energy goals. She has worked with dozens of tribes across the U.S. and Alaska on a variety of projects—from improving grid resiliency to installing rooftop solar to implementing tribe-wide 100% renewable energy.
"Stout excels at forming cross-lab collaborations that enhance both the depth and impact of research," said Bruno Grunau, regional director at CCHRC. "Through her research in energy/water/food systems resilience, she is able to translate complex national problems into tangible technology, policy, and regulatory solutions. She has initiated projects and collaborations between CCHRC and NREL's Energy Systems Resilience Center such as providing CCHRC expertise on energy and cold climate issues to Mongolian leadership through USAID (United States Agency for International Development)."
"In her eight years at NREL, Sherry Stout has established herself as a technical leader who advocates for underserved communities," Grunau added. "Her unique abilities and passion for helping people have expanded NREL's work with governments, tribes, and communities all over the world."