Q&A with Alexandra Aznar: USAID-NREL Partnership Readies for Rapid Expansion To Help Meet Needs of Global Community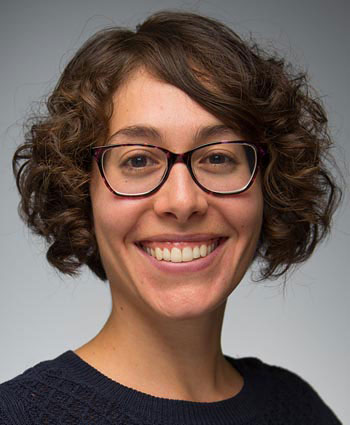 One of the ways that the National Renewable Energy Laboratory (NREL) advances the deployment of renewable energy resources is through its global partnerships. A flagship one is NREL's partnership with the U.S. Agency for International Development (USAID), which currently comprises a multi-year, $28M interagency agreement that spans multiple projects to assist over 40 countries around the world with policy, planning, and renewable energy deployment support.
The USAID-NREL Partnership provides such assistance primarily through its global toolkits, which offer resources, best practices, and assistance through an "Ask an Expert" service. In December 2020, after working on the USAID project, Alexandra (Alex) Aznar, a program manager in NREL's Integrated Applications Center (IAC), took over leading the USAID-NREL portfolio when the former portfolio manager, Andrea Watson, accepted a senior management position at NREL.
How did you become interested in renewable energy, and what led you to NREL?
Following graduation from my undergraduate degree in 2008, I lived in Europe for a few years teaching English as a second language. This turned out to be a very transformative time for me. I didn't own a car during this time, because I lived in cities that had excellent public transportation. It was during this time that, as my concern about climate change continued to grow, I started thinking about urban planning as a way of mitigating climate change. I began to look at climate change through the prism of energy, which led to the decision to go to graduate school to study energy policy. Following graduation, I sought out a job at NREL. I knew about NREL because I grew up south of Denver, so I applied for, and was offered, a job in IAC in 2014, and I haven't looked back since then.
How did you end up working on international projects for USAID?
When I started at NREL, I did primarily state and local work, because of my interest in the idea that began in Europe—that cities and urban regions can be catalysts for tackling climate change through urban planning, which was really valuable. As I did this work, I began to develop expertise in solar (particularly distributed) policy and regulation. When I started to work for Andrea Watson, who was my manager, she made the connection that there was a need for this expertise on the USAID portfolio.
The first project that I worked on for USAID involved going to Mexico to support solar scoping activities. This was a great first step, because I'm a dual citizen with Mexico, my father is originally from Mexico City, and I speak passable Spanish, so there was that personal connection to the work. After that first step, I was hooked. After that, my work grew because the need existed in many other countries to provide assistance with distributed solar policy and regulation, and I ended up leading a global project on distributed photovoltaics (DPV).
Can you tell me more about your DPV work and how that toolkit was developed?
The need came from USAID. DPV wasn't as mainstream in 2016 and 2017 in much of the world, when we developed the DPV toolkit within the Greening the Grid platform. There were a lot of questions from utilities, regulators, and policymakers around the world about how to integrate this newer technology into the power system. As a result, USAID wanted to respond to that need by creating a toolkit of best practices, resources, and technical support to countries on these key issues. Even though DPV is much more mainstream today, it remains an important technology and topic, and as we know is the case here in the U.S. as well as for countries around the world, there are remaining technical questions about how to integrate DPV, and other distributed resources, at scale.
Can you talk a little about taking over the role of portfolio manager a little over a year ago, and what you see as the biggest challenges and the greatest opportunities on the horizon for the USAID portfolio?
When Andrea Watson transitioned to her new position at NREL, and I thought about the role of portfolio manager, I realized that I had been leading technical teams for five years at NREL, albeit on a smaller level, and I successfully executed on the project and I really enjoyed the work. I knew it would be a challenge to step into this larger role, but I welcomed the challenge and the opportunity to manage this body of work, to identify and meet USAID's needs, and to lead a larger team with projects around the world.
What I see as both an opportunity and a challenge is that, with the new Biden administration, there is an emphasis on re-engaging with the global community. This will trickle down to USAID and their work, which will trickle down to NREL, so I anticipate a lot of growth on the horizon and an expansion into other technical areas. This is so exciting, because both NREL writ large and ESI [Energy Systems Integration] have so much to offer to meet USAID's needs. The challenge is the ability to scale up rapidly and put the staff in place to deliver. Because of the need for human resources with the right expertise and interest in working on the USAID project, I'm always open to building new relationships with different teams and individuals within ESI and across the lab, and I'm interested in forging collaborations that help us deliver to USAID.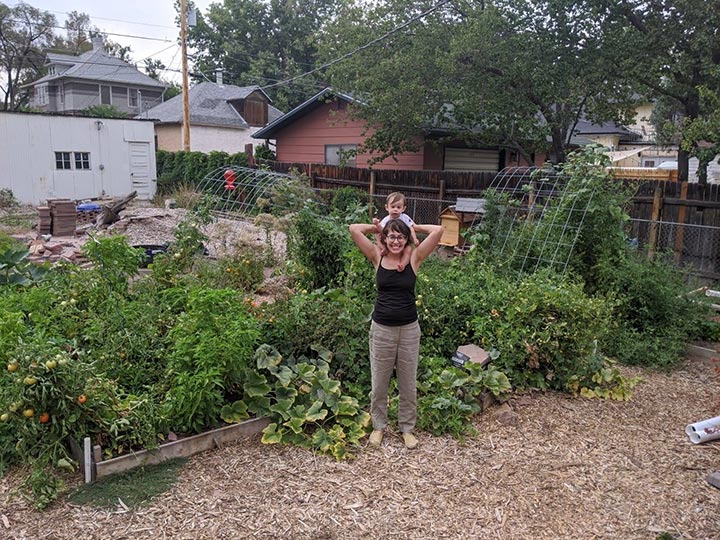 What do you like to do in your free time?
I like a mix of activities that includes yoga, knitting, hiking, gardening, bird watching, spending time in the mountains, and just spending time with my 16-month-old toddler. I knitted matching warm beanies that me, my husband, and my son wore on a recent trip to the hot springs in the mountains.
What are you most looking forward to in the year ahead?
Getting past the lockdown due to the COVID-19 pandemic, and seeing friends, family, and colleagues both at NREL and around the world. I look forward to being able to travel again. Travel is an important part of work-life balance because it can be so refreshing. It's hard for those of us who do international work to be in front of a screen all day without bursts of travel, because going out into the field and working alongside in-country partners is so rewarding.
What has the pandemic taught you about work/life balance, and what strategies have you developed for working remotely?
The pandemic has taught me to be even more patient with myself and others because I recognize that we are all operating with this baseline of intense stress, which is always going on in the background.
As for strategies for working remotely, I find that small routines help. I try to do yoga first thing in the morning, I take a walk or go for a run in the afternoon, and I play with my son at the end of the workday. This routine that incorporates something physical at different points helps to break up the day.
Learn more about the USAID-NREL Partnership.