NREL Positions for Growth in Cybersecurity for Renewables, Launches New Program Office
---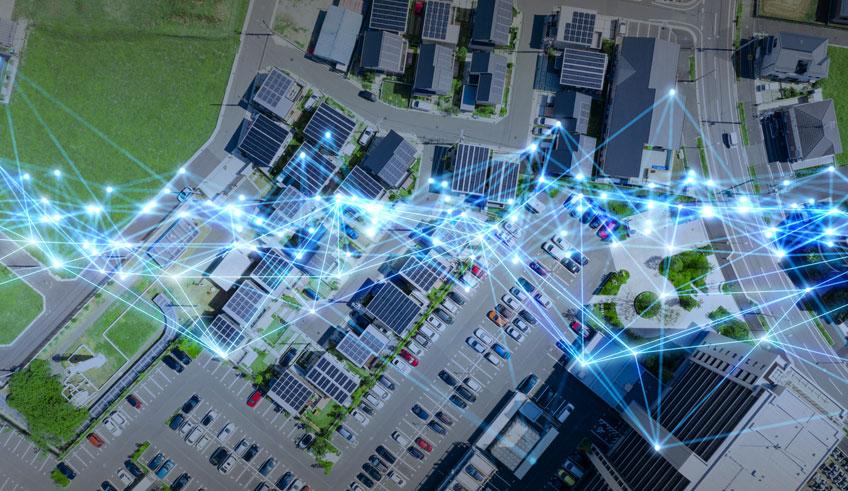 The National Renewable Energy Laboratory (NREL) recently announced the launch of the new Cybersecurity Program Office (CPO). The CPO was established to accelerate NREL's leadership in securing renewable energy technologies and distributed energy systems.
The new office will be led by Jonathan White, former manager of NREL's Secure Cyber-Energy Systems Group. White has significantly increased the capability and impact of NREL's cybersecurity research since he joined NREL in 2018. He led the development of the Cyber-Energy Emulation Platform and is leading the cybersecurity research thrust for the Advanced Research on Integrated Energy Systems platform. In his new role, White will serve as laboratory program manager to the U.S. Department of Energy Office of Cybersecurity, Energy Security and Emergency Response, and he will foster new relationships with diverse sponsors to advance NREL's research in grid security for distributed energy systems.
"This new program office will position NREL to play a lead role in developing cybersecurity technologies that keep pace with today's evolving energy infrastructure and provide a pathway to secure tomorrow's energy system," said Juan Torres, NREL associate laboratory director for Energy Systems Integration. "Under Jon's leadership, we will be increasing our cybersecurity impact for federal and industry partners."
Recent successes of the laboratory's Energy Security and Resilience initiative in a 2-year period have led to rapid growth in cybersecurity funding and staffing, which continue to accelerate. Building on this growth, CPO will lead NREL's cybersecurity research strategy and provide recommendations for future staffing, capabilities, and facilities necessary to support a leading, internationally recognized cybersecurity program.
"In line with NREL's core expertise of systems integration toward a modern grid, CPO will be dedicated to technology R&D, policy, and training needed for leading-edge cybersecurity innovations," White said. "We're envisioning solutions that autonomously identify and respond within distributed energy systems comprising a hybrid mix of renewable energy technologies, such as wind, solar, storage, and hydropower."
The program office comes at a time when scientific advances to ensure the security of modern power systems are critical. As the U.S. electric grid transforms into one that is highly distributed and increasingly integrated with renewable energy resources, unique security challenges will arise that are different from the energy system vulnerabilities we see today. NREL's deep expertise in renewables will be essential to assessing and mitigating these challenges and to laying the foundation for more secure future energy systems.
Learn more about NREL's research in cybersecurity.