NREL Hosts Technical Exchange to Boost Brazil's Power Sector Transformation
---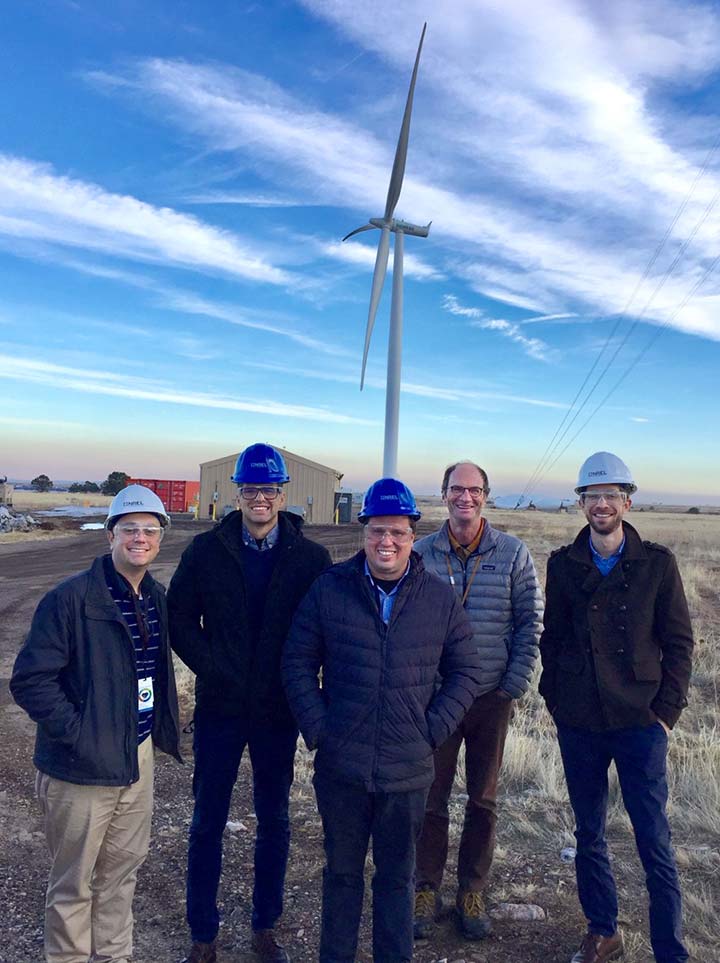 When Gabriel Konzen, an analyst from Brazil's Energy Research Office, Empresa de Pesquisa Energética (EPE), met National Renewable Energy Laboratory (NREL) researcher Paul Denholm on the first day of his visit to NREL's campus, it was truly a full-circle moment. While studying for his master's degree in 2014, Konzen came across a publication about distributed generation options, authored by Denholm, that captured his interest. Inspired by the report, Konzen went on to create a consumer-adoption model of distributed generation for Brazil that became the topic of his master's thesis. For Konzen, the opportunity to meet Denholm in person felt a little bit like meeting a celebrity.
NREL's 21st Century Power Partnership (21CPP) hosted Konzen, Glaysson de Mello Muller, and Bruno Mauricio Rodrigues Crotman, who are all analysts at EPE, for a week-long technical exchange at NREL's campus during the month of December. The exchange was designed to provide hands-on experience in energy planning, demand-side modeling, and computational tools to support power system transformation in Brazil. This collaboration assists in studies such as the recently published Ten-Year Expansion Plan, PDE 2029 (which is currently only available in Portuguese).
One Week, Immeasurable Results
The trio's short visit to NREL was packed with events and opportunities to interface with laboratory staff and visit NREL's best-in-class research facilities. The visitors gave four presentations on energy topics with Brazil's unique considerations in mind, such as data organization and analysis in the Brazilian power system, and an overview of Brazil's energy expansion plan.
Additionally, each analyst came to NREL prepared to investigate and take a deep dive into the topics most relevant to their respective interests and roles at EPE. During the exchange, the group's 21CPP hosts Jeffrey Logan and Josue Campos do Prado connected them with NREL researchers, including Denholm, Elaine Hale, Clayton Barrows, Amy Rose, Ben Sigrin, and many others who could engage in technical discussions on wide-ranging topics including energy storage, demand response, scalable infrastructure modeling, capacity expansion modeling, renewable energy potential data analysis and dissemination, the USAID-NREL Partnership's Greening the Grid platform, and EV charging, among others. The visitors also had hands-on experience with various computational tools and learned how data is organized and analyzed at NREL.
NREL researcher Owen Zinaman met with EPE staff a year ago to share his knowledge and experience in distributed energy deployment and emphasized how this group's expertise is bringing innovation to Brazil's power sector. "These researchers are so impressive—their institution is really firing on all cylinders, and they bring top-notch knowledge to the table every time," noted Zinaman. "It's no wonder that Brazil's clean energy sector is growing so strongly."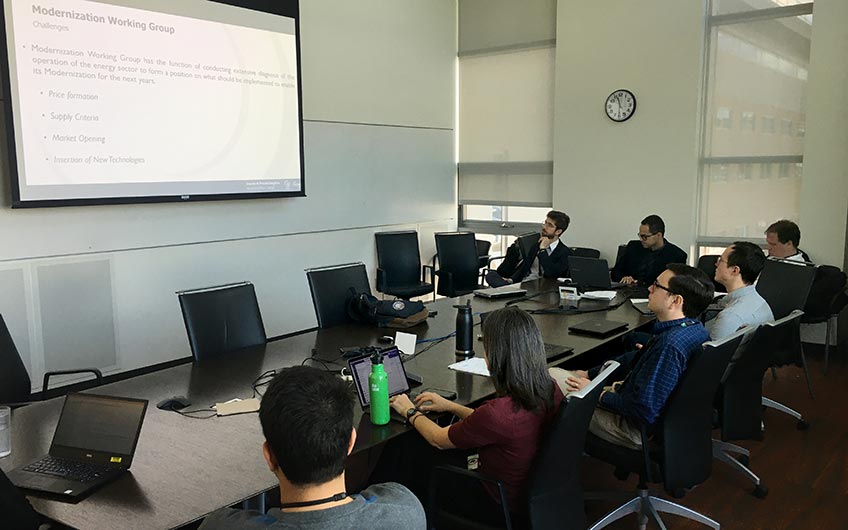 Forward-Looking Energy Policy Requires Power System Transformation
This technical exchange, which is part of an on ongoing collaboration between 21CPP and EPE, was designed to enhance EPE's ability to plan and operate state-of-the-art electricity grids in Brazil and to equip the visiting analysts with the knowledge and tools to share with implementers, decision-makers, and stakeholders back home.
Brazil joined 21CPP in 2017 to exchange information on topics that are important to maintaining clean, affordable, reliable, and resilient power systems. NREL and EPE have since developed several webinars that address technical issues related to power system transformation, and NREL teams have participated in several workshops hosted in Rio de Janeiro.
This growing relationship also helped in production of a recent study completed for the U.S. Department of Energy by NREL's Joint Institute for Strategic Energy Analysis (JISEA) on options for power system flexibility in South American countries. Brazil, like many of its neighboring countries, relies heavily on hydropower and has growing shares of variable renewable energy. Recent changes in rainfall activity during so-called El Niño and La Niña years are adding complexity to ensuring reliable and least-cost power supply. The report highlights several options that could contribute to improved power system flexibility for each of the four countries analyzed.
Annual Global Meeting to Springboard Innovation and Collaboration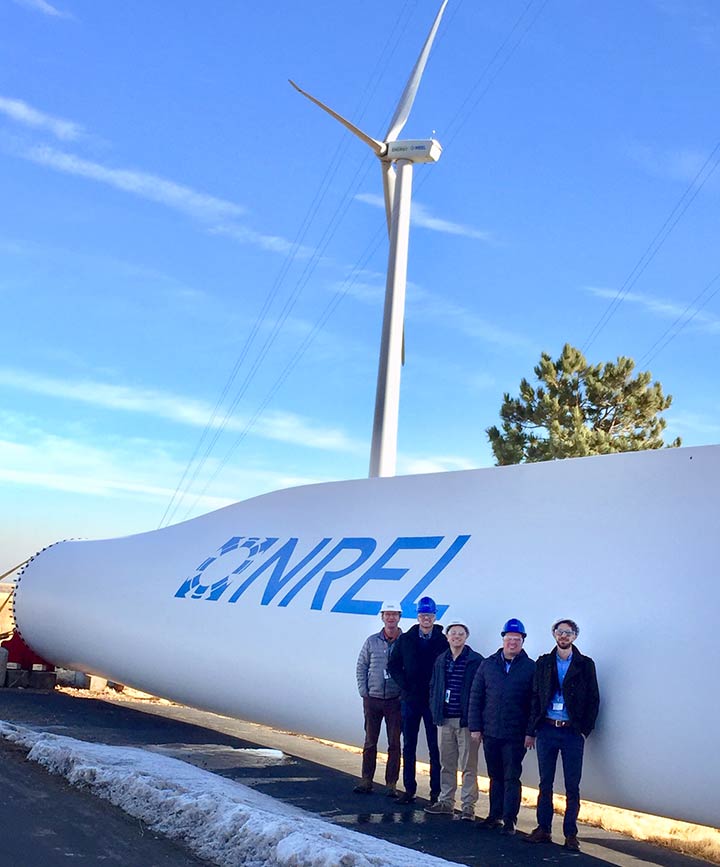 The 21CPP is an initiative managed by JISEA under the Clean Energy Ministerial (CEM), an annual gathering of ministers from the world's largest energy consumers. The goal of the CEM is to share lessons-learned and to promote best practices under the umbrella of clean energy.
Following December's exchange, 21CPP and Brazil plan to co-host a side event at the upcoming preparatory meeting for the 11th annual CEM conference in Riyadh, Saudi Arabia, in early February. The President of EPE, Thiago Barral, noted "this technical mission serves as the basis for the preparatory meeting in Riyadh in 2020."
Given the plans to accelerate collaboration, this trip won't be the last opportunity for Konzen and the other EPE analysts to interface with NREL's team of researchers.
To find additional resources about power system transformation around the globe, visit the 21st Century Power Partnership website.
To learn more about how JISEA's leading-edge research and analysis informs investment and policy decisions to transform the global energy economy, visit JISEA's website.