NREL Brings Expertise in Energy Resilience to New Organizational Planning Resource
Every organization is engaged in securing its most essential services—energy and water. With a new Federal Energy Management Program (FEMP) resource co-developed by the National Renewable Energy Laboratory (NREL) and Pacific Northwest National Laboratory (PNNL), organizations can identify their resilience gaps and prioritize solutions that reduce risk from energy and water service disruptions.
The Technical Resilience Navigator (TRN) is a resilience planning tool that leads users through stakeholder engagement, organizational assessment, and ultimately, toward an actionable plan.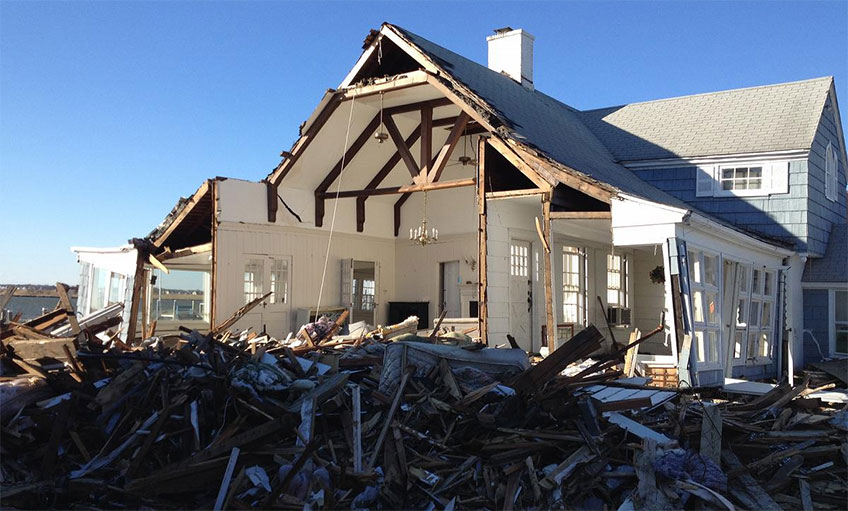 "Our approach for resilience at NREL is very stakeholder-driven," said Eliza Hotchkiss, NREL's lead for the FEMP resilience program and TRN development. "As an organization, you could send two people to dive into data and probably have an assessment within a month, but you would only have one piece of the picture. The TRN helps get leadership buy-in and the assessment of different site stakeholders for a more holistic analysis. While it takes a bit longer, it is a process worth going through."
The TRN guides users through a series of modules, which are essential to collecting data and shaping analyses. Each module presents actions for users to accomplish—for example, the risk assessment module involves the user in characterizing energy loads and identifying hazards and threats that could negatively impact those loads. With a recent update, the TRN also allows multiple team members to communicate, upload documents, and track progress in real-time.
The U.S. Department of Energy's Federal Energy Management Program funded NREL and PNNL to create the TRN. FEMP recognized a need for risk-informed resilience of energy and water critical loads at federal sites to maintain mission continuity. Several sites are applying the TRN as part of an early pilot, including the PNNL campus, which will provide feedback for future improvements to the TRN.
"The TRN is unique in that it addresses a gap that has been missing for years—a quantified assessment of risks associated with critical energy and water loads at a site," Hotchkiss said. "In the resilience space, the question is always 'how do you monetize resilience so that we can fund it? How do you measure it?' At NREL we have been working on those questions, and the TRN is an example of how organizations can apply that work."
Like the Resilience Roadmap and other resilience resources from NREL, the development of the TRN has been informed by on-the-ground experience in disaster recovery, resilience assessments with federal agencies, and resilience research at NREL. Hotchkiss was directly involved in FEMA disaster recovery following Superstorm Sandy in New York and New Jersey, where Hotchkiss and others helped communities rebuild sustainably and securely.
"We are applying lessons learned from recovery to our research," she said. "But rather than recovery, the TRN is about being proactive—it is about actionable long-term assessments."
The online version of the TRN is now available for use.