Calling All Water Technology Innovators: NAWI FOA in Intensified Brine Management Open for Applications
Do you have the technological know-how to develop the desal systems of tomorrow? Help strengthen the United States' long-term energy and water security by joining forces with the largest federal investment in water treatment research in 50 years.
The U.S. Department of Energy (DOE), in collaboration with the National Alliance for Water Innovation (NAWI) Hub, recently shared a funding opportunity announcement (FOA) and will award up to $8 million in federal funds as part of the Innovations in Intensified Brine Management FOA. NAWI envisions the development of a circular U.S. water economy through cost- and energy-effective desalination of nontraditional water sources.
The FOA supports the Water Security Grand Challenge, a suite of DOE-led prizes, competitions, research and development (R&D), and programs with an overarching goal of developing the transformational technology and innovation to sustainably and cost-effectively meet global water needs.
A Circular Water Economy Vision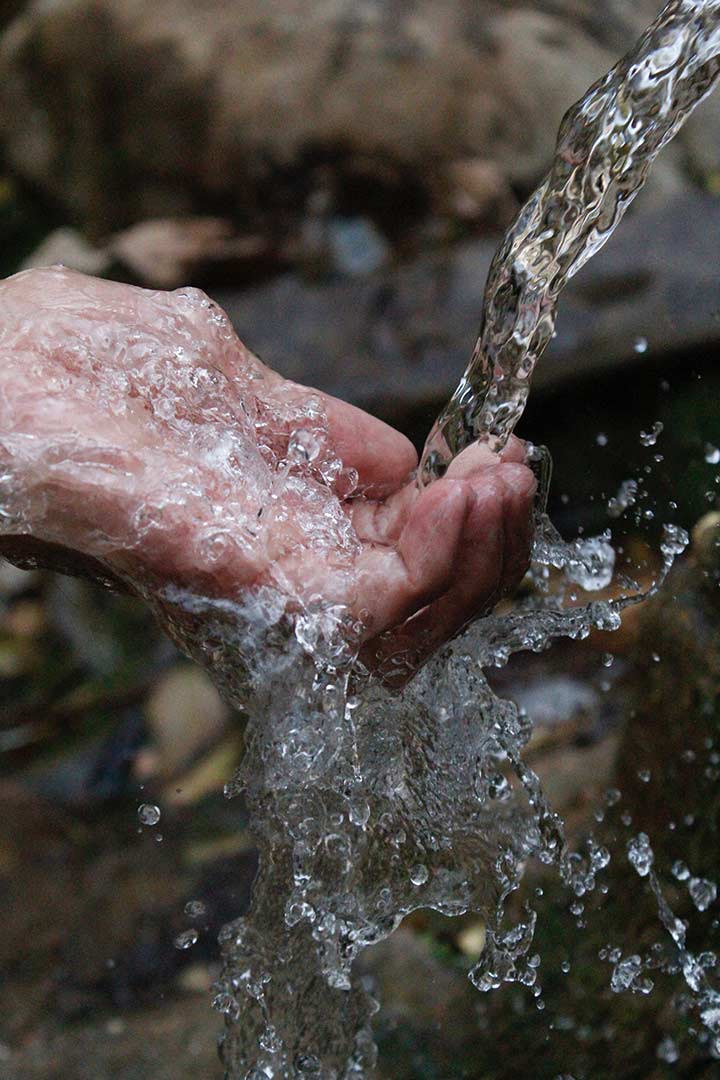 A 5-year, $100 million program, the NAWI Hub is based at the Lawrence Berkeley National Laboratory in Berkeley, California, and co-founded by the National Renewable Energy Laboratory (NREL) and Oak Ridge National Laboratory. The Hub is supported by DOE's Advanced Manufacturing Office.
NAWI convenes the best and brightest in industry and academia to evaluate the technical barriers and pinpoint the research needed to radically lower both the cost and energy associated with desalination.
With a goal of rendering 90% of nontraditional water sources competitive within 10 years—in the context of pipe-parity metrics such as cost, energy, and water intensity—NAWI is taking on early-stage R&D of a broad portfolio of technologies to achieve this ambitious aim.
The Hub comprises the founding Research Consortium (4 DOE national laboratories, 10 industry partners, and 19 leading U.S. research universities), along with a Research Advisory Council, an Industry Advisory Council, and the NAWI Alliance, encompassing more than 180 U.S. public- and private-sector organization members.
NAWI is organized around four topical areas of research:
Materials and Manufacturing R&D
Process Innovation and Intensification R&D
Modeling and Simulation
Integrated Data and Analysis.
NREL leads the Modeling and Simulation research area, as well as Integrated Data and Analysis.
Reducing Costs, Waste in Water Desal Systems
Current desalination technologies produce concentrated brine waste streams that are costly to manage. Through this FOA, NAWI is soliciting innovations that reduce the manufacturing costs of critical components of water-desalination systems while maintaining, or even improving, quality.
Specifically, NAWI is seeking proposals that address knowledge gaps in one of the following five areas:
Novel processes and operational modes that leverage a fundamental understanding of the thermodynamics and kinetics of inorganic scaling processes in ultra-high salinity brines
Experimentally validated computational models for optimizing heat and mass transfer rates in hypersaline conditions and complex geometries
Process and material innovations enabling low-cost concentration of high-salinity waters
Reducing the life cycle costs of small-volume salt crystallizer
Techno-economic analysis of novel brine waste valorization schema, detailing the end point for all constituents in the feedwater brine.
Cross-Sector Solutions
The Hub strongly advocates cross-sector collaboration, encouraging pairings that take advantage of the unique expertise universities, national laboratories, and companies each bring to the table.
Through this FOA, NAWI anticipates that 4 to 12 research teams will receive funding for their projects, and a minimum of 25% cost share will be required per team. Teams will have up to 24 months to complete their work.
All concept papers must be submitted by September 21, 5 p.m. Pacific Time.
Help shift the United States toward the circular water economy of tomorrow. Submit your proposals today to reduce the cost and improve the resiliency and performance of nontraditional water reuse systems.
Ready to take the plunge? Learn more about NREL's integrated water systems research, NAWI's work, view the FOA, and apply today.