HOPE Program Offers Students Unparalleled Access to World's Leading Solar Researchers
February 6, 2020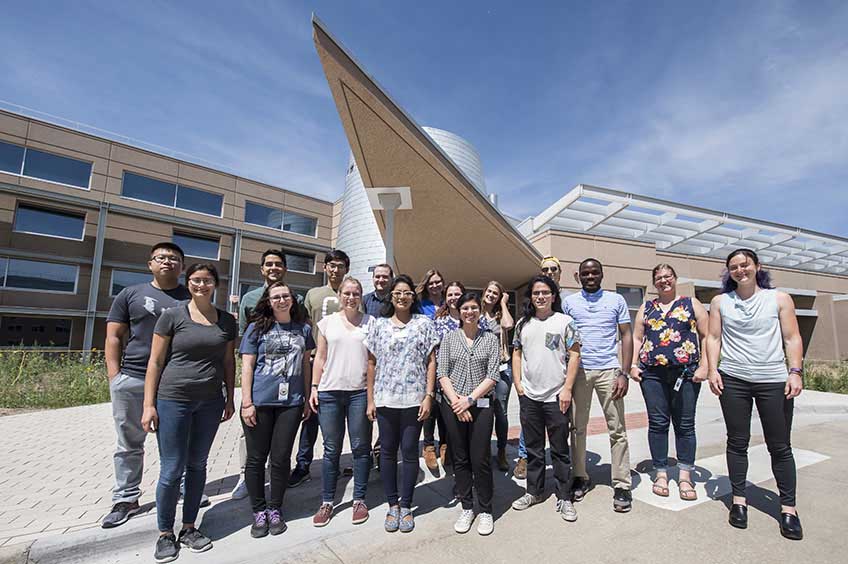 It has been nine years since a small group of 15 graduate students converged on the National Renewable Energy Laboratory (NREL) campus in Golden, Colorado, to attend the first Hands-On Photovoltaic Experience (HOPE) workshop.
The one-of-a-kind program is aimed at providing in-depth training and expertise on the latest in solar technology and advancements, with the benefit of individualized research training and access in a small-group setting.
Almost a decade later, while the program's curriculum may have changed, the limits on the class size remains roughly the same.
"It's a lot of information to take in, and we want to ensure every student has the opportunity to get the full benefit of the small group format," said Adele Tamboli, the lead NREL scientist who runs the program. "Our students appreciate the individualized attention."
The limited class size is something that NREL researchers who participate in the program appreciate as well, as it gives them the opportunity to make personal connections with students.
"The small group size means that for most laboratory activities, each student can actively participate in the work rather than just watch a demonstration, and can ask detailed questions about the measurements and background science," said Myles Steiner, a scientist in NREL's High-Efficiency Crystalline Photovoltaics group. "I think the program really helps the students develop their understanding of photovoltaic research."
HOPE was started by NREL Fellow Sarah Kurtz, who is now on the faculty at the University of California, Merced. Kurtz and Tamboli joined forces to jointly run the program for two years before Kurtz left for California, providing ample time for Tamboli to learn the ropes before stepping in as the program lead in 2018.
Tamboli relies largely on word of mouth from other professors, researchers, and past participants to recruit applicants for the limited number of slots available. Admission is now highly competitive.
While HOPE participants come from across the country to attend, it is not surprising to learn that more than a few of the workshop alumni have ended up returning to NREL to continue their careers in PV.
HOPE is designed for Ph.D. candidates who are midway through their programs and interested in the fabrication, measurement, or study of photovoltaic materials and devices.
The workshop is sponsored by the U.S. Department of Energy's Solar Energy Technologies Office.
Applications are currently being accepted through March 9 for the July 19-24, 2020 workshop. Interested applicants must submit joint applications from both the student and professor to be considered.
To learn more or apply to the program, visit the HOPE website.