NREL's Matthew Beard Honored by Royal Society of Chemistry
---
The Royal Society of Chemistry this year presented its Chemical Dynamics Award to Matthew Beard, a researcher in the Chemistry and Nanoscience Center at the National Renewable Energy Laboratory (NREL).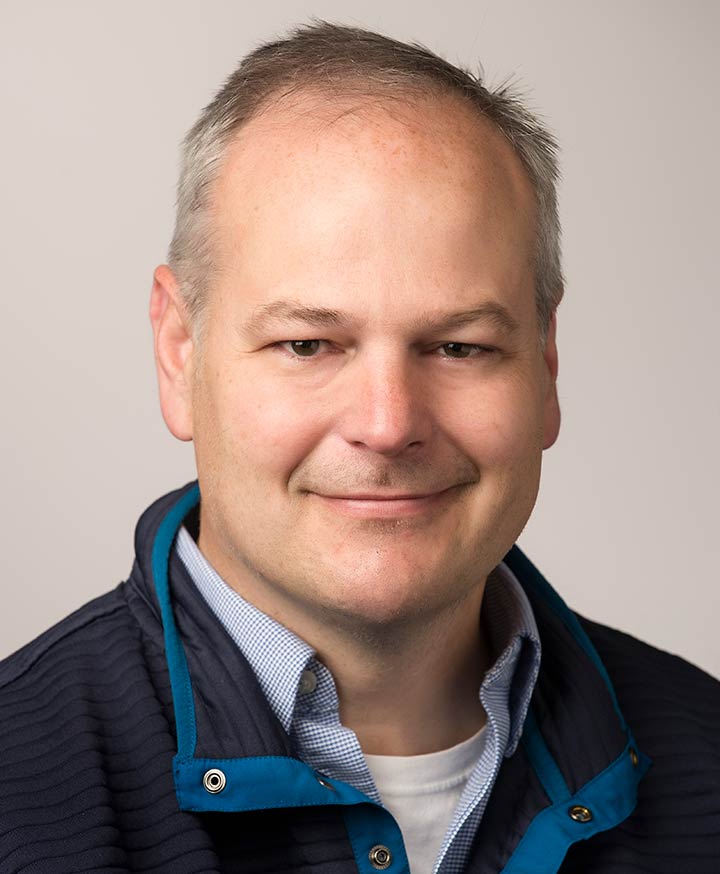 Since 1993, the society has awarded the Chemical Dynamics Award for "outstanding innovative research on the dynamics of molecules, including spectroscopy, kinetics or molecular interactions in the gas, liquid or solid phase." The award is chosen by the Faraday Division. The society singled Beard out specifically for his "outstanding contributions to controlling ultra-fast carrier dynamics in nanostructures and perovskite semiconductors."
The society noted that Beard's work involves developing new materials, nanostructures, and architectures able to convert solar energy to electricity or fuels "with efficiencies that could greatly exceed current day technologies."
Beard, who joined NREL 15 years ago, is the first person from the laboratory to receive this honor. He holds a doctorate in physical chemistry from Yale University and serves as director of the Center for Hybrid Organic-Inorganic Semiconductors for Energy (CHOISE). CHOISE is an Energy Frontier Research Center funded by the Office of Basic Energy Sciences, within the Department of Energy's Office of Science.
"It's a great honor to be recognized by such a distinguished organization and by scientific peers who make up the Royal Society of Chemistry," Beard said. "The award is also a recognition that chemical dynamics plays an essential role in solar energy conversion processes."
­Beard received a medal, an invitation to lecture at four universities across the United Kingdom and Ireland, and $2,580.
Arthur Nozik, a researcher emeritus at NREL and a fellow in the Royal Society of Chemistry, said Beard's honor "is highly deserved and further evidence of Matt's excellent scientific achievements and international recognition in the field …" He called Beard "one of NREL's most prolific published authors."
Beard, a fellow of the American Physical Society, has published more than 120 research papers. His research has led to the establishment of a quantum dot solar cell, and he also developed the first solar cell of any type that demonstrates an external quantum efficiency greater than 100%.
"Not only is Matt an outstanding scientist," said Andrew Ferguson, manager of NREL's Spectroscopy and Photoscience Group, "but he continues to provide opportunities for his postdoctoral researchers to work on cutting-edge problems and encourages them to pursue new research ideas, helping with their scientific development."
At 177 years, the Royal Society of Chemistry is the oldest chemical society in the world and has about 50,000 members.