Bundling Strategies Offer Solutions to Microgrid Challenges
Report Examines Novel Approaches to Microgrid Financing and Deployment in Sub-Saharan Africa
---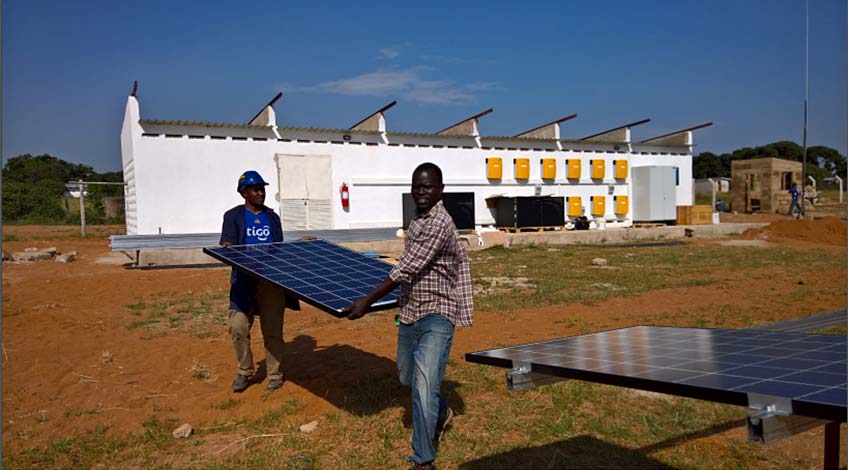 According to the International Energy Agency (IEA), more than 1 billion people worldwide lack access to modern electricity services. In 2017, the IEA estimated that it would take an investment of about $45 billion every year to achieve a goal of universal energy access by 2030.
An investment of this scale cannot be made by governments and donor organizations alone. Private investment will have to be mobilized, especially in sub-Saharan Africa where about 600 million people live without electricity.
However, private investment in the microgrid sector has been slow to take off in SSA because of:
High levels of risk relative to reward
Relatively high transaction costs as compared to larger grid-tied projects
Policy and regulatory risks
Lack of proven business models
Uncertainty about demand and the ability and willingness of customers to pay.
A new report addresses these challenges by analyzing the practice of bundling, or aggregating microgrids, as one potential solution. This is part of a series of reports being developed by the U.S. Department of Energy's National Renewable Energy Laboratory (NREL) and Energy 4 Impact (E4I) in support of Power Africa—a program of the United States Agency for International Development (USAID) that brings together technical and legal experts, the private sector, and governments to increase access to power in Africa—and its Beyond the Grid program.
In the report, "Financial and Operational Bundling Strategies for Sustainable Microgrid Business Models," the authors review the main elements of microgrid business and financing models to provide necessary context. They identify and define two types of bundling:
Operational bundling—aggregation of similar projects (e.g., similar business model, geographical area, technology, customer type) to spread risk and reduce development and operating costs
Financial bundling—aggregation of projects into a portfolio to attract more private investors through the increased size and portfolio de-risking.
They then examine the different forms that each of these bundling models can take, providing two case studies from sub-Saharan Africa as examples of novel approaches to microgrid deployment and financing.
As detailed in the report, the authors found that the highlighted developers have been successful in streamlining operations and finding new ways to finance microgrid projects, which has helped facilitate the growth of the sector and achievement of meaningful levels of deployment. They also included lessons learned from these developers, along with those from the donor- and government-driven programs that have launched across the African continent. As with any industry, operational and financial economies of scale are critical for long-term viability.
This report is a practical resource that developers, donors, and governments can use to understand the financial and business-model challenges related to microgrids in sub-Saharan Africa as it presents a set of emerging solutions to consider applying or supporting.
For investors in particular, the report is intended to help highlight pathways to operational improvements that can lead to microgrids becoming more attractive investments and potential options for putting capital to work.
Learn more about the USAID-NREL Partnership on nrel.gov.