NREL Begins On-Site Validation of Drivetrain Gearbox and Bearings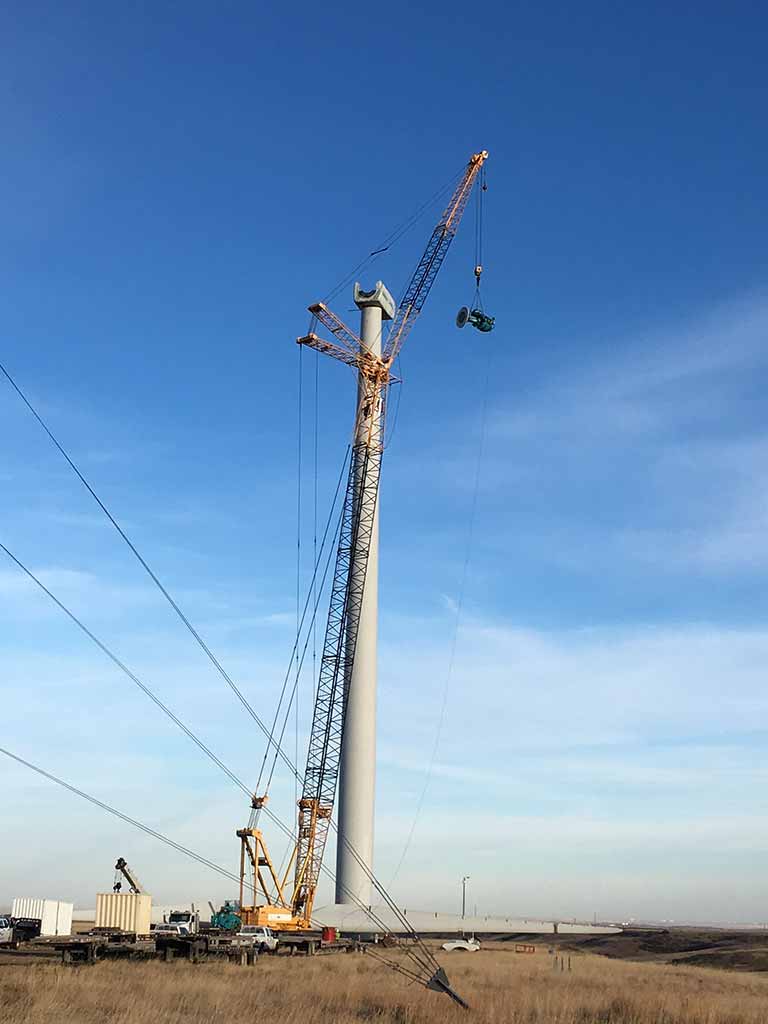 As part of an investigation into turbine operational conditions most likely to cause drivetrain failures, the National Renewable Energy Laboratory (NREL) recently installed a new gearbox and main bearing in the U.S. Department of Energy-owned General Electric 1.5-megawatt SLE turbine.
Although wind energy costs have declined over the past two decades, premature drivetrain failure often leads to higher-than-expected operations and maintenance costs. NREL researchers will be assessing the Winergy 4410.4 gearbox and SKF SRB-Wind main bearing to understand the true operating conditions of the turbine's drivetrain and assess causes of premature failure.
The National Wind Technology Center (NWTC) provides a unique environment for this kind of drivetrain validation. Researchers can assess the impact of the site's unique atmospheric conditions—including high winds over the winter season—on the drivetrain. The NWTC's controllable grid interface also allows researchers to investigate how grid conditions and faults affect drivetrain loads.
Instrumentation placed within the Winergy gearbox is tailored to understand the causes of bearing axial cracking, and the instrumentation installed on the main bearing is designed to help understand the causes of main bearing micropitting and progressive wear. Both conditions often lead to premature drivetrain failure, ultimately causing higher operations and maintenance costs for the wind industry.
The validation is expected to last through the spring. Insights gained during this period could potentially enable improvements to gearbox and bearing components, or changes in how the turbine reacts to the most severe atmospheric and grid conditions to reduce damaging effects.