NREL Projects Awarded More Than $3 Million to Advance Novel Solar Forecasting Technologies
---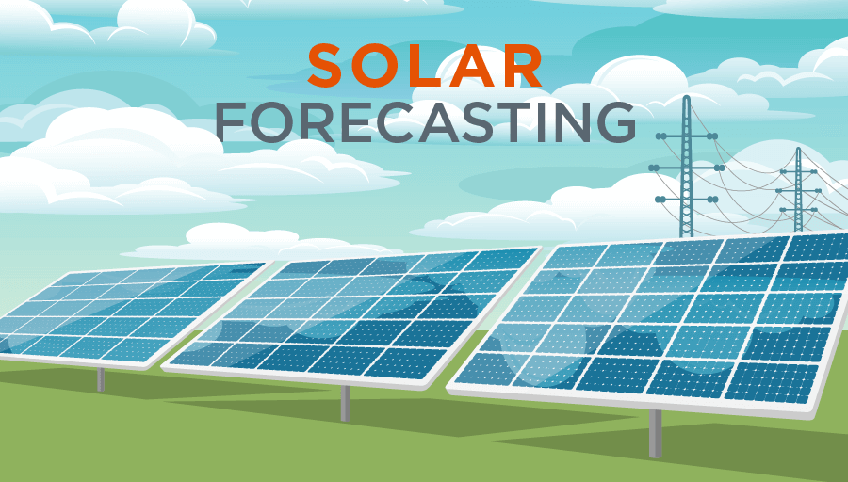 The U.S. Department of Energy Solar Energy Technologies Office (SETO) announced its selection of two projects led by researchers at the National Renewable Energy Laboratory (NREL), each to receive more than $1.5 million on projects that will advance predictive modeling of solar power while improving grid reliability and efficiency. The projects will be led by Manjit Sengupta, chief scientist with the Sensing and Predictive Analytics Group at NREL's Energy Systems Integration Facility (ESIF) and Bri-Mathias Hodge, manager of the Power Systems Design & Studies Group at the ESIF.
Leading the NREL project on predictive irradiance modeling, "Probabilistic Cloud Day-Ahead Forecasting System Based on Weather Research and Forecasting Solar System," Sengupta's team will focus on developing a publicly-available ensemble-based solar capability for the weather research and forecasting model. The team will use an adjoint analysis technique to adjust the most important variables and fine-tune the model, ultimately to increase the accuracy of day-ahead probabilistic solar forecasts that can be used for improved grid operations.
"In collaboration with the National Center for Atmospheric Research and the University of Wisconsin, we will develop a publicly-available, optimized, probabilistic forecast system that improves the state-of-the-art in day-ahead and intraday forecasts," said Sengupta. "This public domain system can be used across the industry and thus provide a meaningful national benefit."
Hodge will oversee the NREL project on "Solar Uncertainty Management and Mitigation for Exceptional Reliability in Grid Operations," evaluating a research solution to better integrate solar power generation models with energy management systems. To do this, Hodge's team will design novel algorithms to create probabilistic solar power forecasts and automate the integration of these forecasts into power system operations. The team will then validate the algorithms by integrating the probabilistic solar forecasts into the real-time operations environment for the Electric Reliability Council of Texas (ERCOT), through automated reserve and dispatch tools that increase economic efficiency and improve system reliability.
As Hodge described, he looks forward to working with ERCOT and other partners "on including forecast uncertainty information endogenously in an independent system operator's real-time scheduling process."
Both projects support the next generation of tools and knowledge that allow grid electric operators to better predict the amount of solar energy coming onto the grid ahead of time—and make full use of that information. In addition to these primary awards, researchers at NREL's Energy Systems Integration Facility will play a contributing role in two other SETO projects that are being led by Johns Hopkins University and Brookhaven National Laboratory.
NREL was selected as a part of the SETO Solar Forecasting 2 funding program, which advances state-of-the-art techniques for predicting solar power generation to create a knowledge base and tools that can help grid operators better manage the variability of solar power and accelerate the integration of these forecasts into energy management systems. These research projects will focus on creating a common framework for model validation and will help to improve the reliability and efficiency of integrating large amounts of solar onto the grid.
Learn more about NREL's work in predictive modeling and forecasting.