NREL Names Zia Abdullah as New Laboratory Program Manager for Biomass Program
Nov. 15, 2016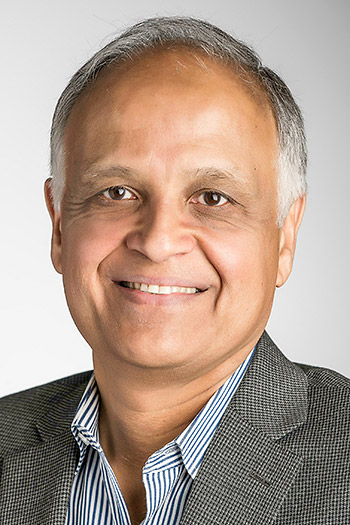 Zia Abdullah joined the National Renewable Energy Laboratory (NREL) October 31 as laboratory program manager for NREL's Bioenergy Technologies Office (BETO) program.
Abdullah is an engineer with extensive experience and accomplishments in thermochemically and biochemically converting biomass to fuels and chemicals. His experience includes more than 25 years of research and development in biomass conversion, as well as problem-solving, new product development, business development, and project management.
Prior to joining NREL, Abdullah was chief technology officer at Versa Renewables LLC, where he developed and commercialized biomass pyrolysis and biopolyol technologies. Before Versa, Abdullah served as Institute Fellow at the Battelle Memorial Institute, leading the development of technology and commercial application for fuels, chemicals, and materials from thermochemical and biochemical conversion of biomass.
Abdullah has won, managed, and led multiple large, competitive projects funded by government agencies. He also has developed close relationships with the U.S. Department of Energy (DOE) and BETO, as well as universities, industry, and other DOE laboratories.
"I am very excited about joining NREL, and I am looking forward to working with the very smart and dedicated staff we have here," Abdullah said.