News Release: NREL Industry Growth Forum Announces 2019 Presenting Start-Ups
---
More than 500 cleantech investors, entrepreneurs, and industry representatives are expected to attend this year's Industry Growth Forum, May 9-10, in Denver, Colo. Among them will be 30 of the nation's most promising start-up companies that will be presenting their cleantech innovations to potential investors and industry experts.
The 30 companies were selected after a competitive application and review process from more than 150 applicants. The companies will compete for the 2019 Clean Energy Venture Awards. For more than 20 years, the U.S. Department of Energy's National Renewable Energy Laboratory has hosted the Industry Growth Forum, which has grown into the nation's premier clean energy investment event.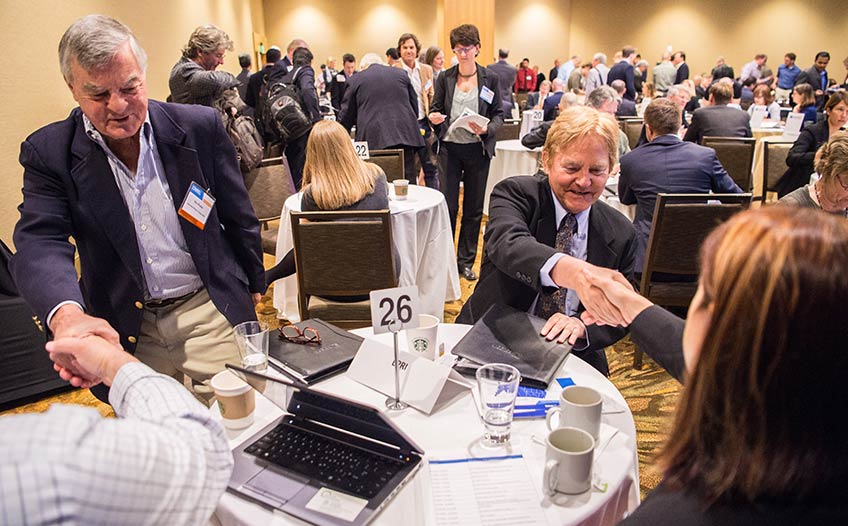 The 2019 Industry Growth Forum presenting companies are:
75F, Burnsville, MN
AMPLY Power, Inc., Mountain View, CA
GoSun, Cincinnati, OH
GreenSync, San Francisco, CA
Whooshh Innovations Inc., Seattle, WA
BioCellection Inc., Menlo Park, CA
Genecis Bioindustries Inc., Scarborough, ON
Polystyvert Inc., Anjou, QC
Stone Mountain Technologies, Inc., Johnson City TN
AMP Robotics, Louisville, CO
NexWafe GmbH, Freiburg, Germany
Bright Energy Storage Technologies LLP, Arvada, CO
Switched Source LLC, Detroit, MI
GDI, Tonawanda, NY
Katz Water Technologies, Houston, TX
Alchemr, Boca Raton, FL
RCAM Technologies, Boulder, CO
AeroMINE by Westergaard Solutions, Inc., Houston, TX
MicroEra Power, Inc., Rochester, NY
Pecos Wind Power, Somerville, MA
STARS Technology Corporation, Richland, WA
Hygge Power Inc., Boulder, CO
Emerging Technology Ventures Inc., Alamogordo, NM
SeeO2 Energy, Calgary, AB
BoxPower, Grass Valley, CA
SolPad, Mountain View, CA
BURN Manufacturing USA LLC, Vashon, WA
Blue Planet Energy Systems, LLC, Honolulu, HI
Inergy, Pocatello, ID
60Hertz Microgrids, Anchorage, AK
For more information, including the agenda, a list of participating companies, a list of sponsors, and registration details, see the NREL Industry Growth Forum website.
NREL is the U.S. Department of Energy's primary national laboratory for renewable energy and energy efficiency research and development. NREL is operated for the Energy Department by The Alliance for Sustainable Energy, LLC.