News and Feature Stories
The following news stories take an in-depth, behind-the-scenes look at how NREL is advancing energy efficiency and renewable energy technologies.
Subscribe
Stay connected with the latest news and research breakthroughs from NREL.
January 2020
Jan. 28, 2020
During fiscal year 2019, NREL filed a record 124 patent applications and counted a record 233 disclosures — a category that includes 161 records of invention and 72 software records. NREL-developed software is protectable by copyright, while records of invention can be protected with patent applications.
Jan. 27, 2020
Today, NREL announced the opening of a new prize competition — the Fish Protection Prize — designed to generate innovative methods for keeping fish out of water diversions and dam intakes. The movement of fish into water infrastructure separates fish from their natural habitat and can impact native populations, threaten biodiversity, and impede recovery efforts for threatened and endangered species.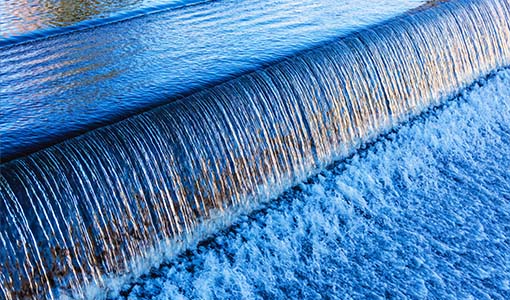 Jan. 27, 2020
NREL's 21st Century Power Partnership shares energy planning insights and computational tools with analysts from the Brazilian Energy Research Office to support Brazil's plans for energy expansion.
Jan. 24, 2020
As leader of the Integrated Decision Support Group at NREL, Andrea Watson advances complex energy projects and programs that require strategy development.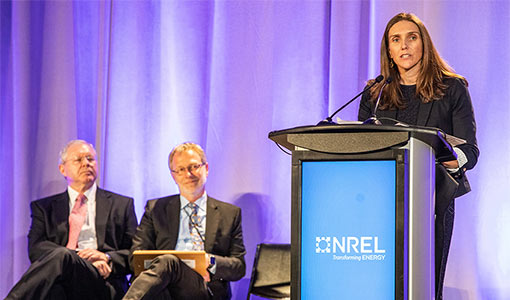 Jan. 23, 2020
Perovskite solar cells have rapidly emerged in the past decade as an extremely efficient method to transform sunlight into electricity, but the issue of stability has so far kept them from commercialization. Four NREL researchers are part of a global consensus on the ways in which stability of perovskite solar cells should be assessed and reported.
Jan. 14, 2020
On November 6, 2019, the U.S. Department of Energy Solar Energy Technologies Office awarded $128 million to 75 new projects that will advance solar technologies in five major areas. The National Renewable Energy Laboratory (NREL) earned a major portion of this funding—nearly $20 million.
Jan. 13, 2020
The U.S. Department of Energy has also taken notice of researcher achievements, providing interviews, career highlights, and advice from several NREL buildings experts on their website.
Jan. 13, 2020
Wind farm development in the United States often takes place in rural areas with land that is largely the property of farmers and ranchers who lease their land to developers. With wind power capacity additions projected to continue growing, rural residents often wonder if wind energy will be a good neighbor.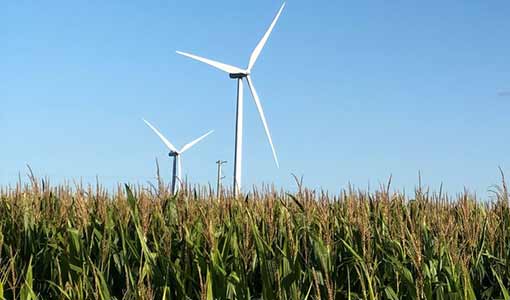 Jan. 10, 2020
In three days at NREL, undergraduates from across the country learn about energy research opportunities through lab tours and hands-on activities led by scientists.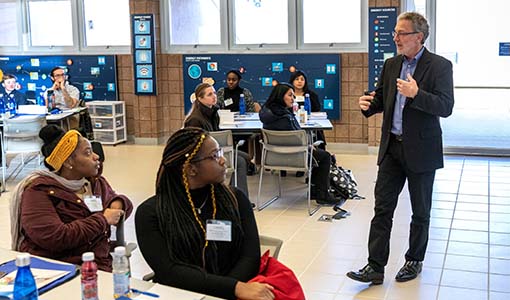 Jan. 9, 2020
The contiguous United States has the technical resource potential to generate up to 32,700 terawatt-hours of electricity per year--more than eight times the amount of electricity consumed in the United States in 2018. However, significant cost and performance improvements in wind power technology are needed for the wind industry to reach this potential.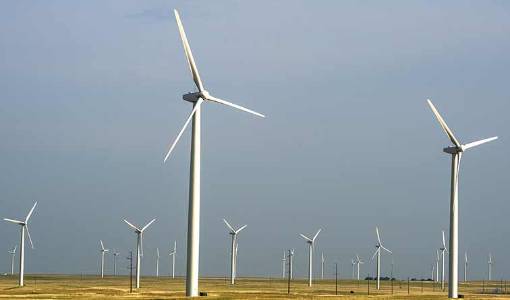 Jan. 7, 2020
New deputy director and chief operating officer, chief human resources officer, and chief counsel to join team guiding the strategic direction of the laboratory.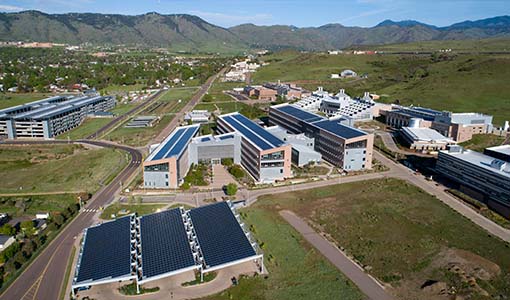 Jan. 7, 2020
A series of reports identify how Bangladesh, India, and Nepal might develop a coordinated regulatory framework to effectively implement cross-border electricity trade.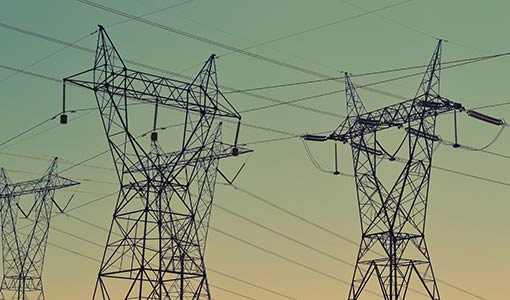 Jan. 2, 2020
An oft-repeated refrain—the sun doesn't always shine, is sometimes seen as an impediment to renewable energy. But it's also an impetus toward discovering the best ways to store that energy until it's needed.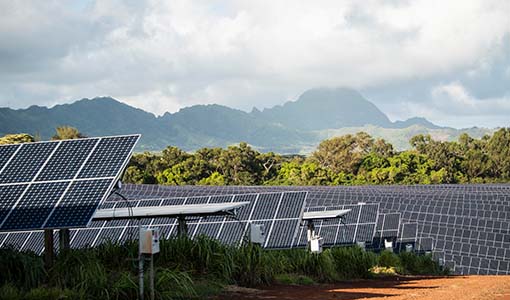 Archives
2020 |
2019
|
2018
|
2017
|
2016
|
2015
|
2014
|
2013
|
2012
|
2011
|
2010
|
2009
|
2008
|
2007
|
2006
|
2005
|
2004
|
2003