News and Feature Stories
The following news stories take an in-depth, behind-the-scenes look at how NREL is advancing energy efficiency and renewable energy technologies.
Subscribe
Stay connected with the latest news and research breakthroughs from NREL.
January 2021
Jan. 12, 2021
In the 43 years since, the Solar Energy Research Institute—now known as NREL—has been a driving force in the development of solar photovoltaic (PV) energy. A new video shows why NREL researchers envision a future where PV is everywhere.
Jan. 12, 2021
Learn about the I AM Hydro Prize and the advanced-manufacturing partners supporting it.
Jan. 11, 2021
NREL recently announced the launch of the new Cybersecurity Program Office, established to accelerate NREL's leadership in securing renewable energy technologies and distributed energy systems.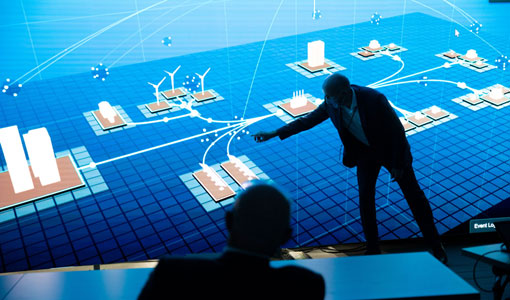 Jan. 8, 2021
The sun has set on another round of the American-Made Solar Prize, awarding two new solar startups for their innovations.
Jan. 5, 2021
It had been almost 30 years since Jack Hébert visited his old home site in Northern Alaska's Brooks Range. In that time, Jack had become an award-winning home builder and founded the Cold Climate Housing Research Center to come up with more sustainable ways to build. Today, he is a senior advisor at NREL.
Jan. 5, 2021
NREL and Defenders of Wildlife launched Wildlife and Wind Energy: Considerations for Monitoring and Managing Impacts, a nine-part webinar series to help familiarize stakeholders with the nuances of land-based wind energy development in the context of species conservation.
Archives
2021 |
2020
|
2019
|
2018
|
2017
|
2016
|
2015
|
2014
|
2013
|
2012
|
2011
|
2010
|
2009
|
2008
|
2007
|
2006
|
2005
|
2004
|
2003