News and Feature Stories
The following news stories take an in-depth, behind-the-scenes look at how NREL is advancing energy efficiency and renewable energy technologies.
Subscribe
Stay connected with the latest news and research breakthroughs from NREL.
January 2022
Jan. 18, 2022
The REopt® web tool is a techno-economic decision support platform used by researchers to optimize energy systems for buildings, campuses, communities, microgrids, and more, helping users determine the optimal size and combination of energy systems to maximize cost savings while meeting resilience or energy performance goals.
Jan. 14, 2022
NREL uses advanced grid research environment for first-ever example of type-3 turbines using grid-forming controls.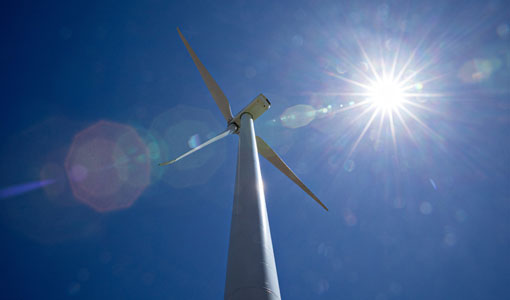 Jan. 14, 2022
Since 2019, the American Chemical Society (ACS) has published an annual series, titled "Women Scientists at the Forefront of Energy Research," to celebrate the accomplishments of women in the energy science field.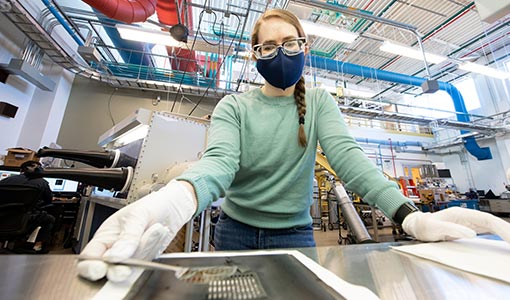 Jan. 13, 2022
The community of Louisville, Kentucky, is partnering with NREL to achieve a goal of 100% clean electricity for municipal government operations by 2030.
Jan. 13, 2022
A new competition from the U.S. Department of Energy's Bioenergy Technologies Office encourages students to imagine and develop innovative technology solutions using algae as a potent and flexible energy resource.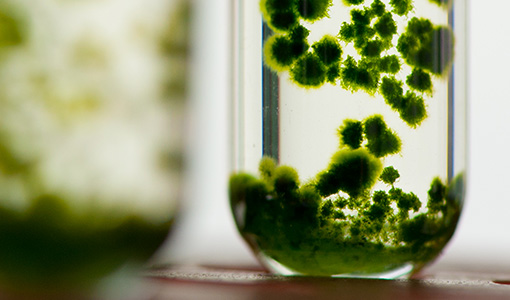 Jan. 12, 2022
The latest phase of the Storage Futures Study finds the grid operates more efficiently with high levels of energy storage across all studied system configurations and grid mixes.
Jan. 11, 2022
In NREL's Insight Center, models come to life, illuminating pathways to a clean energy future.
Jan. 10, 2022
Over the past year, NREL researchers have pioneered innovative, interdisciplinary, and integrated research and development for technology advancements in electrochemical, molecular, thermal, and mechanical energy storage systems.
Jan. 10, 2022
A team at NREL completed a literature review on the potential value of electric vehicle (EV) managed charging. Findings provide a complete look at how EVs and the grid could work together as the electric and transportation sectors become intertwined.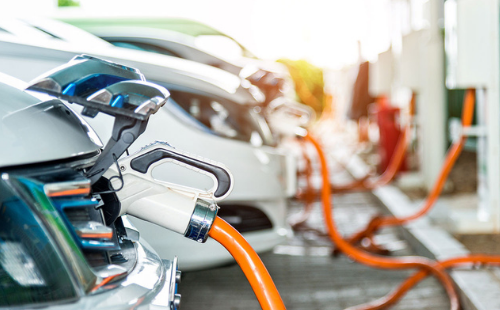 Jan. 10, 2022
A new geothermal heat pump module enables the REopt web tool to evaluate individual facility energy, cost, and emissions impacts of converting conventional heating and cooling systems to ground-source heat pumps.
Jan. 5, 2022
Buildings account for more than 40% of U.S. energy use and 70% of U.S. electricity use. Reducing that consumption and "shaping" it to match renewable generation requires us to design and operate buildings to be more efficient, flexible, and responsive. To do that, we must be able to better predict and model building energy use.
Jan. 3, 2022
High wind loads increase structural design costs of concentrating solar power collector structures, such as heliostats and parabolic troughs.
Archives
2022 |
2021
|
2020
|
2019
|
2018
|
2017
|
2016
|
2015
|
2014
|
2013
|
2012
|
2011
|
2010
|
2009
|
2008
|
2007
|
2006
|
2005
|
2004
|
2003