From Refugee to Researcher
NREL Scientist Gives Back to Science, Society After Fleeing Postwar Vietnam
---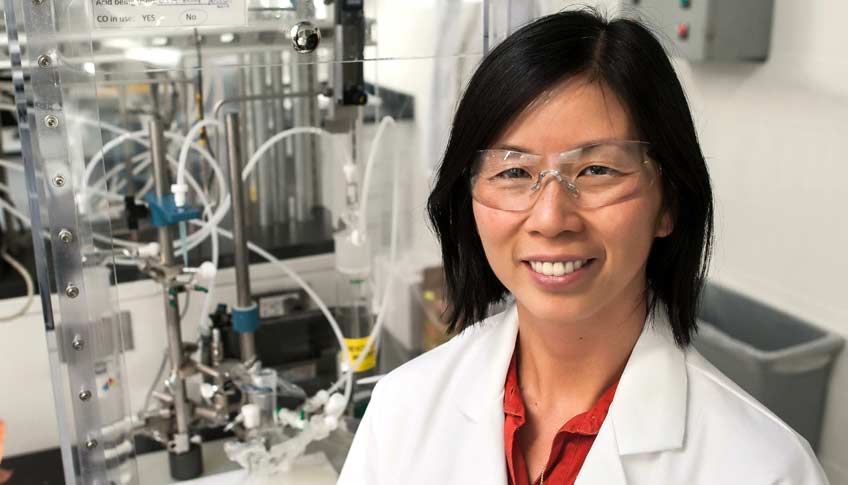 Huyen Dinh was nine years old when she fled Vietnam in 1979 with her mother and two younger sisters.
Their father had already left for the United States five years earlier when U.S. troops evacuated the country. With only the clothes on their backs, they escaped—surviving hunger, a perilous sea journey threatened by pirate attacks, and a refugee camp in Malaysia.
Eventually, they settled in Canada, with no job, no community, and no knowledge of the language or the culture of their new home.
"My mother did not want us to grow up in a communist country," Dinh said. "She wanted us to have freedom and opportunities, so that we can pursue anything we want to do. My mother and father made lots of sacrifices for us so that we can have a better life."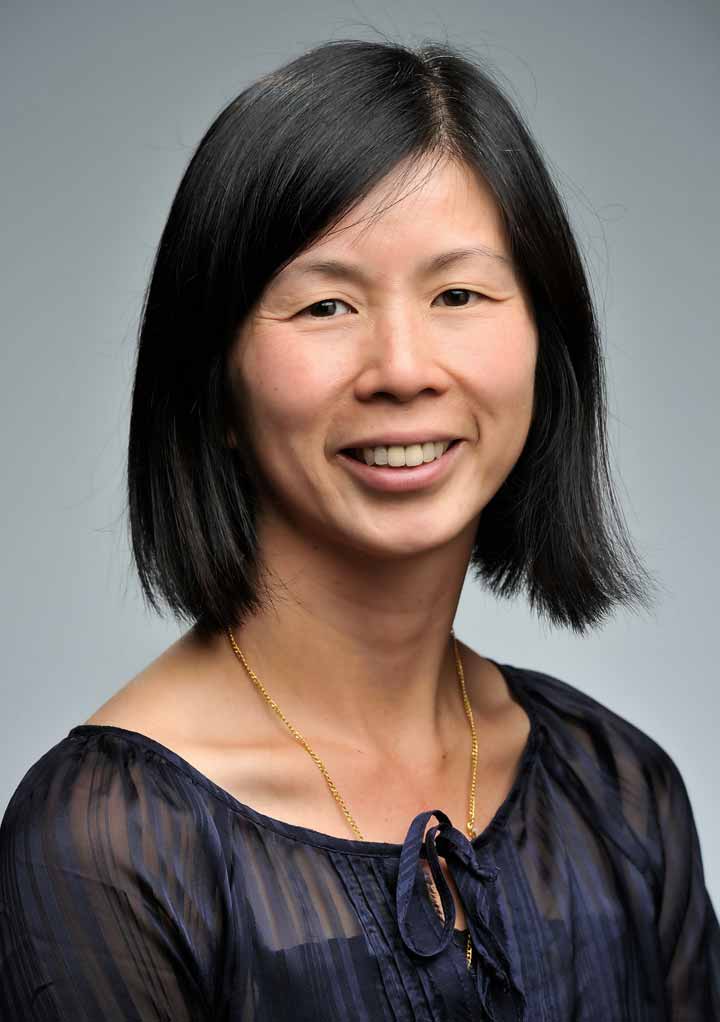 That sacrifice has paid off, as Dinh wound up earning her Ph.D. in electrochemistry in 1998, and in 2007 arrived at the U.S. Department of Energy's (DOE's) National Renewable Energy Laboratory (NREL). Today, she serves as a senior scientist and hydrogen production lead at NREL, and acts as the liaison between DOE and NREL on hydrogen production research projects.
Her team uses wind energy and solar power to "split water," yielding renewable hydrogen that powers fuel cell cars, which then convert the hydrogen back into water.
"We split water by using renewable electricity to make sustainable hydrogen," she explains. "We're working on four different water-splitting technologies: low- and high-temperature advanced electrolysis, solar thermochemical water splitting, and photoelectrochemical water splitting. We're working hard to make low-cost, renewable, and sustainable hydrogen for energy storage, transportation, and the grid."
For the past three years, she has served as director of HydroGEN, a consortium NREL leads with five other national laboratories. HydroGEN aims to facilitate collaborations between federal laboratories, academia, and industry. As part of her work, she connects NREL experts and helps coordinate approximately 20 different HydroGEN projects with universities, industry partners, and other national laboratories.
In 2018, DOE's Fuel Cell Technologies Office honored her for outstanding dedication and organizational excellence in leading HydroGEN. In 2019, the laboratory gave Dinh an NREL Staff Award for her "extremely successful and timely development of HydroGEN and enhancing hydrogen production research at NREL."
Hydrogen research has been in the spotlight this year, with DOE announcing $31 million in funding to advance the H2@Scale concept. The focus of H2@Scale is to enable affordable and reliable large-scale hydrogen generation, transport, storage, and utilization in the United States across multiple sectors.
This research and development feeds into existing commercial hydrogen products and different applications, such as the production of hydrogen for fuel cell vehicles. NREL's work also aims to decrease the cost of electrolyzers with an eye toward producing hydrogen at scale. An overarching goal is to reduce carbon emissions.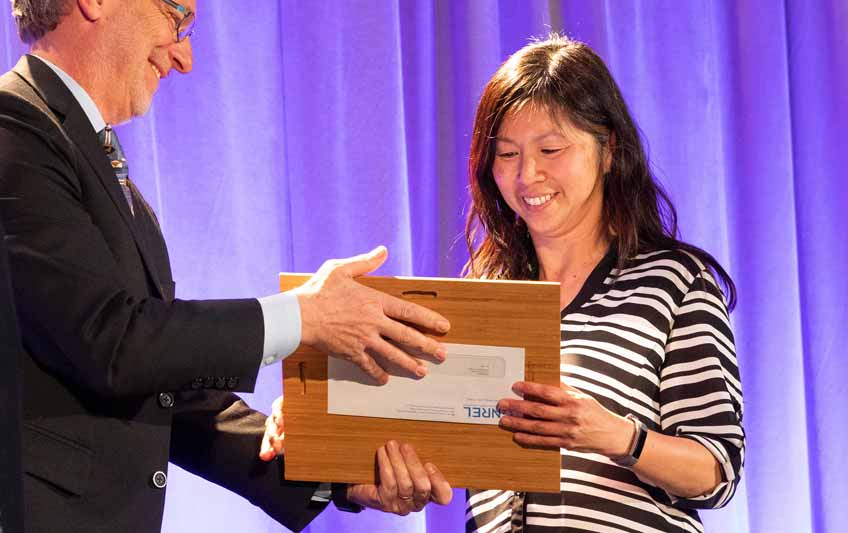 Paying It Forward
Dinh's determination to honor her family's great sacrifice spans beyond her own accomplishments. During her tenure at NREL, she has mentored many students and researchers. And while the intensity of her more recent work has reduced her mentoring activity, those who have benefited from her involvement remain eternally grateful.
"I am thankful that Huyen was my NREL mentor as part of the Science Undergraduate Laboratory Internship program," said Jesse Ko, now a postdoctoral researcher at the SLAC National Accelerator Laboratory where he earned an outstanding mentor award this year. "She taught me to be meticulous about electrochemical measurements and also showed me new perspectives on how to interpret the acquired data. She prepared me well for my Ph.D. program—and to this day, I still focus on electrochemical characterization."
Such responses validate Dinh's desire to give back to others in the ways she was assisted along her journey.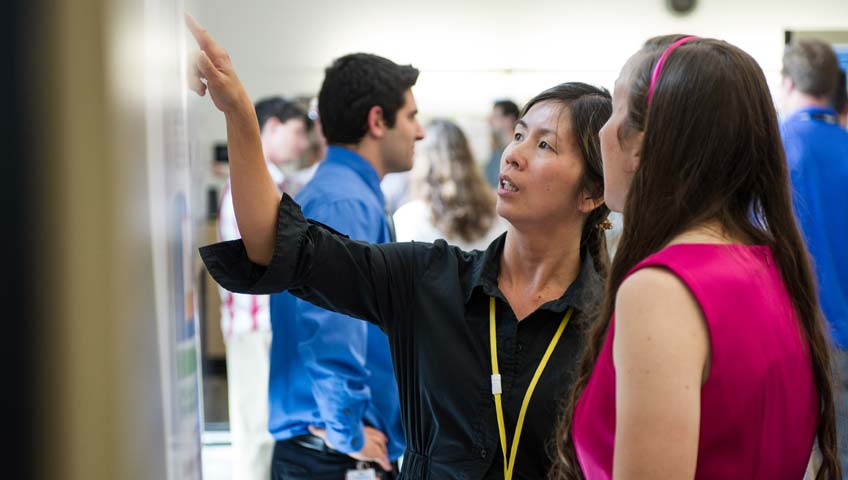 A Lifelong Journey
Huyen has only returned once to her native country. "When I visited Vietnam in 1998, there were many beggars and lots of poor people," she said. "If we had stayed in Vietnam, we could have been them, and I wouldn't have the education and the life I have now."
Dinh now lives in Westminster, Colorado, with her two children—a 13-year-old daughter and a 9-year-old son—and feels Colorado is home. "It's like Calgary, only warmer," she laughed. One of her sisters also lives in Colorado, so there's "a sense of family."
Her early life lessons still burn in her memory—and inspire her research, as well as her mentorship of upcoming scientists.
"I feel that if I, as a young girl who didn't know the language, could come to a foreign country with nothing except the clothes on my back and get a university education—then I can do anything I set my mind to," she said. "So, I keep learning, and I always try to be and do things better. My experiences also helped me try to understand people—to treat and work with people fairly and with respect, regardless of their backgrounds."
Learn more about NREL's hydrogen research.