ARPA-E Investment in NREL Pays Dividends in Advancing Energy Tech
DOE Funding Program Provides Pathway for New Ideas
---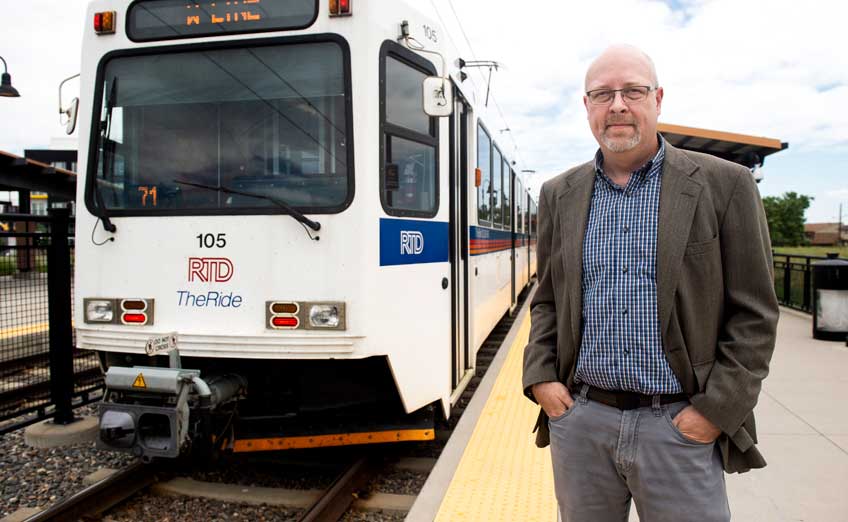 Six words grab John Perkins' attention whenever he sees a presentation from the Advanced Research Projects Agency-Energy: "If it works, will it matter?"
"On that slide, 'will it matter?' is in a much bigger font than 'if it works,'" said Perkins, the National Renewable Energy Laboratory's (NREL's) laboratory program manager for the 10-year-old agency (ARPA-E). "The point of that is they are willing to fund things that are technologically very risky—where it's unclear as to whether or not you can actually accomplish the technological goals. But if it does work, it needs to be a slam dunk that's going to matter a lot. They don't fund basic research."
ARPA-E and NREL both fall under the umbrella of the U.S. Department of Energy (DOE). While typical DOE spending at NREL allows the laboratory to explore such fundamentals as making biofuels cost-effective or solar cells more efficient, ARPA-E awards funding for futuristic ideas. Modeled on a Department of Defense (DoD) effort to put emerging technologies into the hands of the military, ARPA-E provides funds to overcome roadblocks that might otherwise prevent promising energy ideas from reaching the public.
"They always swing for the fences," said Perkins. "It's OK from their perspective if not every single project they grant is successful. They're doing high-risk, high-reward research, so not everything they fund ends up being technically successful. But the point is: A significant amount of what they fund is technically successful and becomes pretty impactful. They're trying to win by only hitting home runs. That's the way they go about it."
Projects funded by ARPA-E are showcased at the agency's annual Energy Innovation Summit, which this year will be held July 8-10 at the Gaylord Rockies Convention Center in Aurora, Colorado. This marks the first time the summit is being conducted outside of Washington, D.C.
ARPA-E reported to Congress in September that it has funded 722 projects to date, investing $1.9 billion. Its annual budget averages about $292 million. Projects are typically funded for several years, at $2 million–$3 million each. The funds are open to universities, industry, and national laboratories such as NREL, although laboratories must have a partner involved.
NREL has a role in 25 ARPA-E-funded projects. Without that funding, NREL scientists acknowledge, their research wouldn't be as far along as it is.
"Without ARPA-E, we would not be on the trajectory that we're on today," said Aaron Ptak, a senior scientist at NREL. He and others are working to make the highly efficient solar cells used on satellites and Mars rovers less costly to produce so they can also be made available for use on Earth.
The Logical Place to Go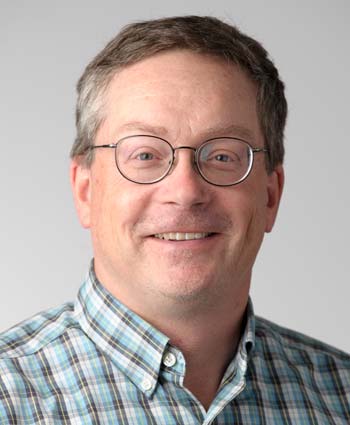 ARPA-E issues topically specific Funding Opportunity Announcements (FOAs) throughout the year, alerting the scientific community to areas of research the agency is interested in supporting—but occasionally, the agency opens the process up for researchers to make pitches. Once every three years, ARPA-E has an OPEN FOA in which researchers can propose any topic in the ARPA-E mission space. That was the route Ptak took for his project.
Ptak and his colleagues improved on a method that uses chemicals from the third and fifth column of the periodic table (the so-called III-V materials) to make solar cells. The scientists pioneered a new growth technique, dynamic hydride vapor-phase epitaxy (D-HVPE), to deposit the chemicals onto a semiconductor wafer to create a solar cell quicker and cheaper than the current method. The initial research at NREL demonstrated the first multijunction solar cells using the HVPE growth technique.
"What we wanted to do involved some risk," Ptak said, "and ARPA-E was really the logical place to go. Without their support, we would probably still be plugging along, but we wouldn't be nearly as far as we are now. That's for sure."
In deciding whether to fund a project, ARPA-E wants to see the answers to certain questions: What problem will this product solve? Who's willing to buy it?
"You have to make sure the markets are there," Ptak said. "Your technology could be super cool, but if nobody wants it, then why is ARPA-E funding it? They want to fund things that people really want, that really solve problems."
ARPA-E invested $5.76 million—including $3.9 million directly to NREL—in Ptak's project, titled "Ultrahigh Efficiency Photovoltaics at Ultralow Costs." The funding was due to expire in April 2019 but has been extended for another six months. The NREL researchers promised ARPA-E they could produce a III-V solar cell with a 30% conversion efficiency; so far, it's at about 25%.
"There are just a couple of small hurdles that we need to tackle to get to 30%," said Kevin Schulte, who, along with Ptak and John Simon, are working on the D-HVPE project. "We understand what they are, and we don't think they're insurmountable. Technologically, it should work. I think we've proved that."
D-HVPE research has yielded a series of journal articles and conference presentations—and has attracted additional funds. DoD, for example, is funding Ptak's team to develop a new reactor. "Without the ARPA-E project, there's no way that would have happened," Ptak said. "They saw the promise. They saw that the material quality was there, that the understanding of the device was there, that the path to 30% was certainly plausible, if not likely. Without seeing all that from the ARPA-E project, there's no way they would have been interested in HVPE as a technology."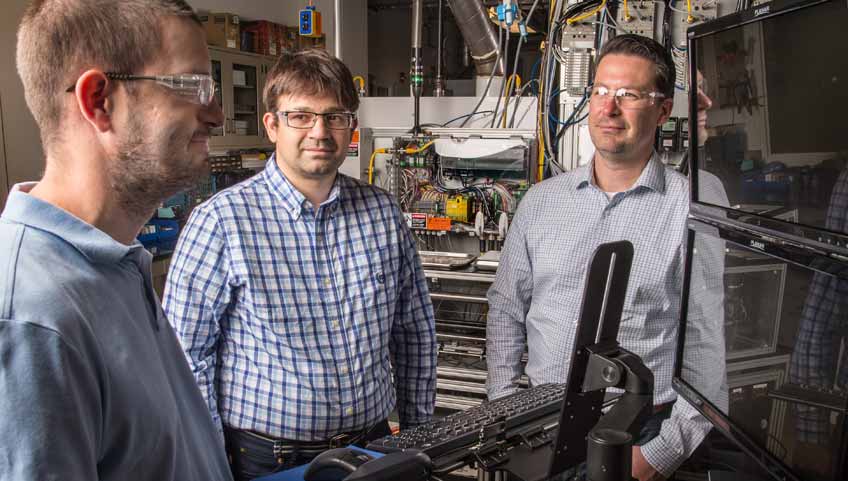 Improved Grid Control Benefited from Funding
Typically, federal agencies decide to invest in research based on its technology readiness level (TRL). NASA developed the TRL concept in the 1970s as a method to estimate the maturity of a technology, scoring it on a scale from 1–9. The higher the number, the closer the technology is to commercialization. The scale was later adopted by DOE and others—but ARPA-E doesn't take TRL into account when picking its investments.
Emiliano Dall'Anese, the original principal investigator (PI) on an NREL-led effort to improve control of the nation's electrical grid, said ARPA-E's decision to fund the project "was instrumental because they gave us the possibility to start from low-TRL ideas. We couldn't do that with other DOE-funded projects. It gave us the possibility to build the framework from the ground level, even from a TRL of 2."
ARPA-E provided $4.2 million—$2.54 million directly to NREL—for the "Real-Time Optimization and Control of Next-Generation Distribution Infrastructure" project. Working with such universities as Harvard and the California Institute of Technology, and in collaboration with the utility Southern California Edison, NREL was able to shift the idea from theory to practical application.
The nation's electrical grid was designed to carry electricity in one direction: from centralized power plants to the consumer. But the grid has evolved so that energy generated from various renewable sources is now in the mix—and consumers are able to generate their own power and feed what isn't needed back into the grid. All these changes have introduced a measure of uncertainty into the existing power system. The NREL-led project offers an innovative solution to smooth out that uncertainty.
Now in its last year of ARPA-E funding, the project has demonstrated the ability of control systems to balance the amount of energy demanded by consumers with power generated by either a utility or a distributed energy resource such as a residential solar array.
"We started with very small experiments, with 10 devices," said Andrey Bernstein, the current PI on the project. "This was successful, so we gradually extended it to 100 devices at NREL to show how it scales."
Computer simulations proved the control system worked, but it would still need to be tested in real-world scenarios. "The simulation represents a perfect world," Bernstein said. "You tell the devices to increase power, they increase power—while in a real system, maybe they increase and maybe they don't. Even if you know things work in simulation, you need to make sure they work in real life."
The real-life experiments are taking place now, with demonstrations underway at a winery in California and an electric cooperative in Colorado. Bernstein said he should have the results this summer. But convincing a utility to adopt the controllers is expected to take a while. "To convince them to adopt something new takes a lot of time," he said. "Years, maybe."
Researchers Steer Travelers in New Direction
Another NREL project funded by ARPA-E, "The Connected Traveler: A Framework to Reduce Energy Use in Transportation," attempted to convince people to use different ways to get around.
"There was a call by ARPA-E for transportation-focused but behavioral-infused projects," said Andrew Duvall, the PI on the Connected Traveler project. "In the past, ARPA-E has funded high-risk, high-reward projects. They still do. But those have been very technologically focused. This was the first call for proposals that included the human component within transportation—using behavioral levers to convince people to try alternatives to single-occupancy vehicles."
Working with university partners and app developer Metropia, NREL provided estimates on how much energy was required to get from point A to point B and how much could be saved by taking an alternative route, leaving at a different time, or finding another way to make the trip. The app was tested in several cities to determine the incentives needed to get people to make changes. Based on their decisions, users earned points that could be redeemed for a reward, such as a gift card.
"Our findings were that incentives—fairly modest incentives, really—were sufficient to change people's behavior," Duvall said, adding that asking travelers to make incremental changes proved to be the key. "Instead of asking people to make radical changes like leaving their car at home from now on, we asked them to leave their car at home for the day."
Over the course of this $1.57 million research effort (with $560,000 to NREL), the country saw a vast change in how people get around. "Between 2015 and 2018, the landscape for urban mobility changed fairly significantly," Duvall said. "If you think about it, in 2015, bike sharing and car sharing existed in several cities, but in most locations weren't much more than a novelty. They weren't engaged by a large segment of the population. By 2018, when the project ended, however, Uber and Lyft were household names. Small electric kick scooters appeared in late 2017. The whole concept of shared or alternative mobility started becoming mainstream. And we're still in that process now. It's kind of like the Wild West."
Metropia integrated Uber into its own app so Uber users could receive credits for something they were already doing.
Without ARPA-E, Duvall said, shifting the behaviors of travelers "would have been possible, but much less likely. It would have been possible to conceptually make this happen, but ARPA-E enabled it by bringing together all the partners that contributed pieces and ended up making a cohesive product that was market-ready."
Thanks to ARPA-E, he said, the partners were able to move "from an early-stage concept to something that's tangible and valuable in the real world."