NREL Defense Partnerships Quarterly Newsletter
Welcome to the Spring 2022 NREL Defense Partnerships Quarterly Newsletter.
Subscribe to Our Quarterly Newsletter
Learn about recent NREL research, publications, projects, capabilities, and events related to the U.S. Department of Defense, Department of Homeland Security, and NASA.
Subscribe
Partnership Feature
NREL Work With Defense Department's Environmental Security Technology Certification Program Accelerates Priority Energy Projects
In 1995, NREL senior research advisor Jeffrey Marqusee became the first director of the Department of Defense's (DOD's) new Environmental Security Technology Certification Program. The program addressed a host of environmental issues, from pollution prevention in the manufacturing and maintenance of weapons systems to cleanup of hazardous waste on military bases to managing natural resources.
Almost 30 years later, energy has entered the picture, and the program is working to identify and demonstrate the most promising, innovative, and cost-effective technologies and methods that address DOD's highest-priority environmental requirements. Under Marqusee, climate change impacts were added to the program in 2008. Read more about NREL's work with DOD's Environmental Security Technology Certification Program.
Research Activity
REopt Targets Emissions for Tomorrow's Cleaner, Healthier Built Environment
The REopt® web tool is a techno-economic decision support platform used by researchers to optimize energy systems for buildings, campuses, communities, microgrids, and more. Read more about the REopt web tool.
Research Capabilities
Advanced Research on Integrated Energy Systems Annual Report: Fiscal Year 2021
Advanced Research on Integrated Energy Systems (ARIES) is the nation's most advanced research platform for clean electric grid integration research and validation. It is designed to support the nation's transition to a decarbonized energy system. ARIES addresses these key challenges to the energy grid:
Variability in the physical size of new energy technologies added to energy systems
Secure control of tens of millions of interconnected devices
Integration of diverse technologies that have not previously worked together.
Read the ARIES annual report.
NREL Cyber Range
NREL's cyber range allows researchers and partners to study energy systems' interaction with and dependence on digital communication devices and networks. Read more about NREL's cyber range.
Staff Highlights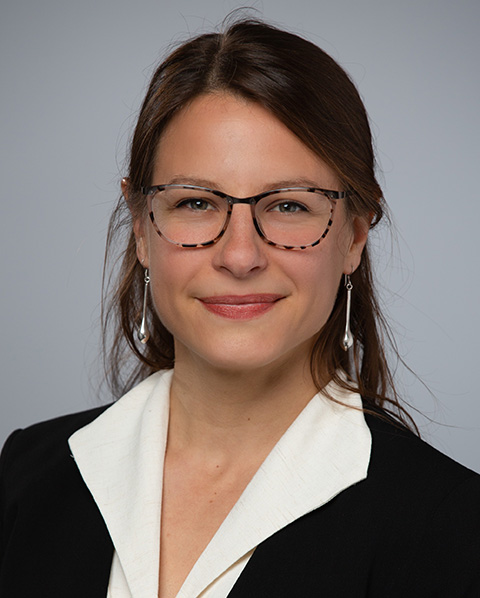 NREL Selects Amanda Kolker To Lead Geothermal Energy Program
NREL has named Amanda Kolker the laboratory program manager for geothermal energy. Kolker has more than 15 years of professional experience as a geothermal geologist, specializing in resource exploration and sustainable production of geothermal energy.
With a background in volcanology, igneous petrology, and geochemistry, she has worked in academia, government, and private industry as a researcher, project manager, and professor. Read more about Kolker's new role.
Recommended Reading
U.S. Airport Infrastructure and Sustainable Aviation Fuel
Worldwide, aviation accounts for 2% of all human-caused carbon dioxide (CO2) emissions and 12% of all transportation CO2 emissions, according to the Air Transport Action Group. In 2018, the United States accounted for 25% of the world jet fuel consumption and 21% of global instances of a person boarding a plane (sources: U.S. Energy Information Administration, Federal Aviation Administration, and the Air Transport Action Group).
Airports and airlines are considering alternative fuel to meet environmental and sustainability goals and mandates. Sustainable aviation fuel (SAF), made from nonpetroleum feedstocks, has the potential to significantly reduce emissions from air transportation. Read the U.S. Airport Infrastructure and Sustainable Aviation Fuel report.
More Recommended Reading
Considerations for Department of Defense Implementation of Zero Emission Vehicles and Charging Infrastructure, Technical Report (2022)
Best Practices to Support EMIS Operation at Federal Facilities, Fact Sheet (2022)
Vehicle and Mobility Technologies 2021 Annual Impact Report, Annual Report (2022)
Visits to NREL
Visit From the Office of the Under Secretary of Defense for Research and Engineering
On Feb. 12, 2022, Daniel Massey, program lead for DOD's "Operate Through" 5G to NextG Initiative, spoke while visiting the data shack for 5G testing during a tour with other members of DOD at NREL's Flatirons Campus.
NREL will be operating a 5G: Securely Energized and Resilient (5G-SER) testbed to explore the security benefits of 5G (the fifth-generation cellular technology standard) for distributed energy operations. Other DOD members on the tour included Dan Jasper, Laurel Buleza, Tiara Washington, and Tom DeKeyser.
DOD Envoy Visits NREL's Laboratory Facilities
NREL recently had the privilege of hosting a diverse delegation from DOD in a visit to its many research facilities.
Visitors included Susanna Blume, director of Cost Assessment and Program Evaluation; Joe Bryan, special adviser to the defense secretary for climate and DOD chief sustainability officer; Richard Kidd, deputy assistant secretary of defense for Environment and Energy Resilience; and their staffs.
Among the many facilities the group toured was the Science and Technology Facility, where they watched perovskite demonstrations in the Process Development Integration Laboratory.
Visits to NREL
We look forward to visits from our defense sector partners in the future. For more up-to-date information related to NREL operations and visits, see NREL's coronavirus updates and resources, and contact Jerry Davis.
Virtual Tours
Tours led by NREL staff are available at no charge and are typically held the second Friday of each month from 10 to 11:30 a.m. Mountain time. If you are interested in a virtual tour of the NREL campus, contact Jerry Davis.