NREL Defense Partnerships Quarterly Newsletter: Winter 2021
Welcome to the NREL Defense Partnerships Quarterly Newsletter.
Subscribe to Our Quarterly Newsletter
Learn about recent NREL research, publications, projects, capabilities, and events related to the U.S. Department of Defense, Department of Homeland Security, and NASA.
Subscribe
In this Edition
Partnering with the Department of Defense
Special Feature
An Unexpected Debut: ARIES Microgrid Infrastructure Powers NREL Campus through Outage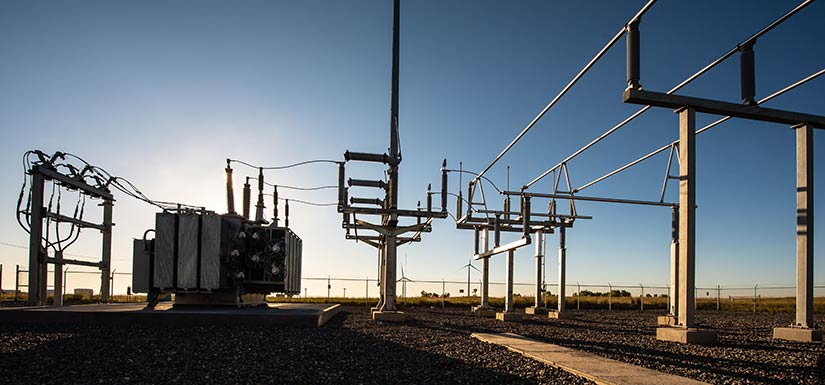 Less than 2 months after the U.S. Department of Energy (DOE) and NREL commissioned utility-scale infrastructure for the Advanced Research on Integrated Energy Systems (ARIES) research platform, it experienced a utility-scale emergency: An outage at NREL's Flatirons Campus cut power to the entire site, including its servers, offices, and research hardware. With resilience and recovery as its cornerstones, ARIES suddenly graduated from concept to critical application and was used to repower the Flatirons Campus exactly as envisioned for renewable microgrid systems of the future. Learn more about ARIES.
Partnering with the Department of Defense
NREL Partnerships Transform Energy in Response to Global Needs: Relationships across Sectors Unleash Market Impacts To Build On
As one of 17 DOE national laboratories, NREL provides direct support to numerous DOE initiatives while also leading the national laboratory system in market-facing activities to commercialize technology and partner with government, academia, and industry.
"We know that we can do much more together than on our own, and we are steadfast in constantly finding new mechanisms and systems to make meaningful partnerships and collaborations happen," said Bill Farris, NREL associate laboratory director for Innovation, Partnering, and Outreach.
These partnerships will help move the energy needle in a way that our planet is demanding, and the foundation for increased partnership activity has been carefully built over the past several years. Learn more about NREL's partnerships.
Partnership Facts at a Glance
In the last 12 years, the laboratory has generated partnership projects totaling more than $1 billion in research-and-development contract value.
In fiscal year 2020, NREL delivered a single-year milestone, booking $102 million in new partnership agreements.
In 2016, 119 full-time NREL employees were dedicated to technical partnership program projects, and by FY 2021, the number had grown to over 200 employees.
To complete the scheduled partnership work, NREL will expand dedicated staff to an estimated 300 full-time employees.
NREL and Marine Corps Air Station Miramar Celebrate More Than a Decade of Partnership
Leaders from NREL and Marine Corps Air Station Miramar in San Diego met virtually on Jan. 12, 2021, to celebrate more than a decade of fruitful partnership on developing resilient renewable energy systems to enhance national security. NREL Director Martin Keller, NREL Associate Laboratory Director Juan Torres, and Marine Corps Air Station Miramar Commanding Officer Colonel Charles Dockery joined other team members from both organizations for a commemorative coin exchange.
"Since 2008, we have been working with NREL and private sector partners to build this microgrid, which is a testbed for the future," Dockery said. "This living laboratory will not only help the Marine Corps and U.S. Department of Defense understand how to use microgrids, but it will also enable us to deliver defense to our local community here in San Diego." Learn more about the Marine Corps Air Station Miramar partnership.
Research Activities
Spatial Quantification of Dynamic Inter and Intra Particle Crystallographic Heterogeneities within Lithium Ion Electrodes
NREL's battery research team used advanced X-ray diagnostics to spatially quantify differences in composition that can occur within and between Li-ion electrode particles during operation. The team showed that not all regions within commercial electrodes are the same composition and consequently some regions degrade faster than others during cycling of the battery, leading to accelerated capacity loss. This work highlights the need for greater control of composition when manufacturing electrodes to improve cycle life and performance of Li-ion batteries. Learn more in Nature Communications.
New Directions Sharpen NREL's Cybersecurity Research, Protecting Energy Systems Beyond the Grid Edge
When it comes to cybersecurity for the electric grid, researchers at NREL are looking ahead. New energy technologies are entering the market daily, and they are transforming the grid to one that is more dynamic, distributed, and autonomous.
While these advancements continue to create new opportunities for innovation—and a more modern energy infrastructure—they can also introduce new unknowns, potential vulnerabilities, and greater access to our electric grid by nefarious actors. Learn more about NREL's cybersecurity research.
Q&A with Charisa Powell: Developing Tools and an Emulation Platform To Safeguard Distributed Energy Resource Systems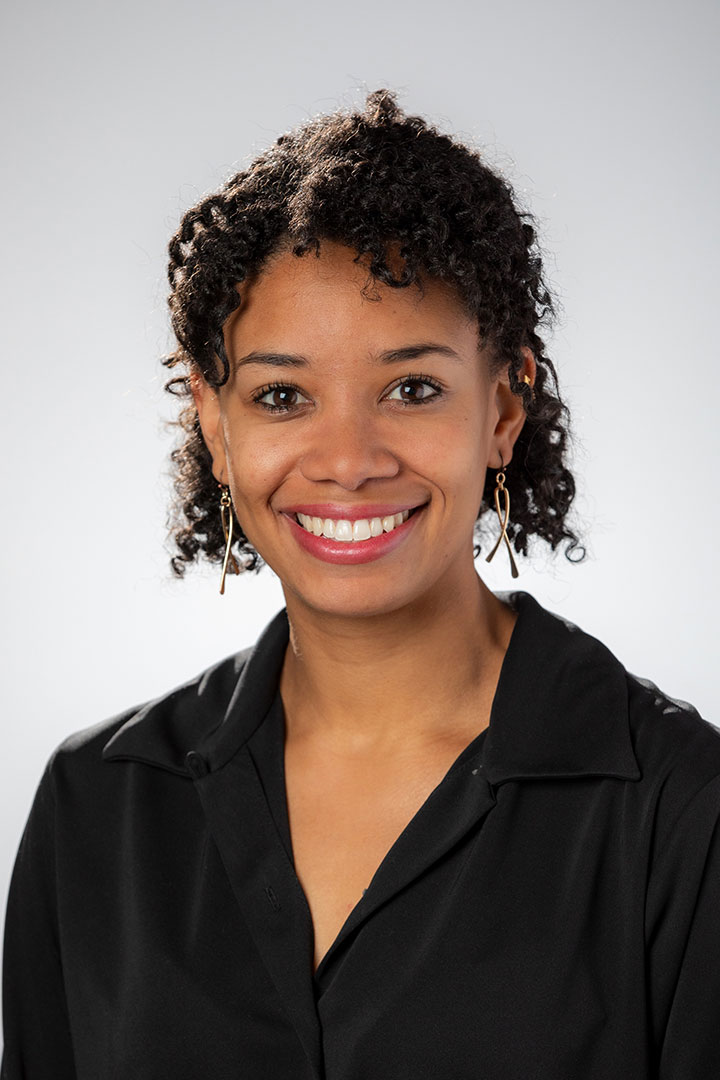 As a cybersecurity researcher in NREL's Energy Security and Resilience Center, Charisa Powell spends her time developing strategies for energy-sector organizations to be vigilant and resilient in their cybersecurity safeguards. As a key writer and project planner for two prominent research endeavors, the Distributed Energy Resources Cybersecurity Framework (DERCF) and Cyber-Energy Emulation Platform (CEEP), Powell is helping the center lead the way in developing cybersecurity tools for the DER community.
The DERCF is both a written guide and an online tool that federal facilities and industry members with DERs can use to evaluate their cybersecurity posture and take steps to better protect their online energy systems from cyberattack.
CEEP is a 3D, "plug-and-play" playground that lets users incorporate hardware and virtual devices to create a testing environment and interact seamlessly with it over time. We can see what happens when we plug in a different piece of hardware with the rest of the system to visualize and test how the system changes. We talked with Powell about these tools and her other work at NREL.
Learn more about Powell's work with DERCF in her technical report and read the full Q&A.
NREL, Cold Climate Housing Research Center Combine Forces To Increase Impact, Research in Arctic Region
The Arctic environment, with its high cost of energy in remote communities and challenging climates, provides a strategic platform for NREL's research into renewable power, sustainable transportation, energy efficiency, and energy systems integration. In 2020, NREL took a big step toward growing its mission space and impact in the Arctic region through an expanded collaboration with Alaska's Cold Climate Housing Research Center (CCHRC). Through the collaboration, CCHRC staff became NREL employees, creating new opportunities to access extreme climates and leverage CCHRC's extensive research.
The collaboration was recently featured in the article From Lab to Tundra: Building a More Efficient Future with Rural Alaska, describing engineering challenges of building in Alaska's Yukon Kuskokwim region.
Building on Four Decades of Photovoltaic Development, NREL Is Taking PV to the Next Level
When the Solar Energy Research Institute was first envisioned, the United States was only months out of the oil embargo crisis of 1973–1974. The new research institute was a response to this crisis and part of a national effort to find new, more reliable sources of energy.
In the 43 years since, the Solar Energy Research Institute—now known as the National Renewable Energy Laboratory—has been a driving force in the development of solar photovoltaic (PV) energy.
From $76 per watt in 1977, the cost of silicon solar cells has fallen to $0.20 per watt in 2020. Electricity from solar energy is cost-competitive with most other sources, and about 35% of new electricity generation each year comes from new PV systems. But NREL researchers are not stopping here. They envision a future where PV is everywhere. See why in this new 6-minute video from NREL.
Staff Highlights
Q&A with Eliza Hotchkiss: Refining Resilience in Energy Systems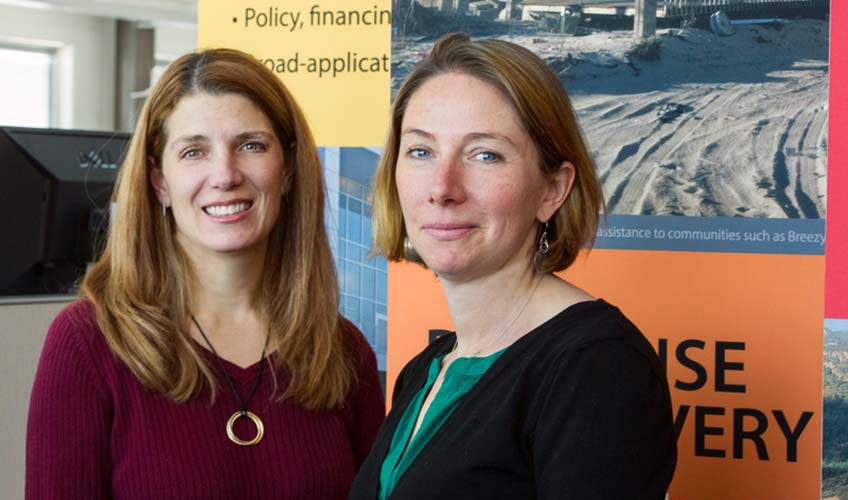 Eliza Hotchkiss is a new group manager for NREL's Energy Security and Resilience Center. Hotchkiss was recently appointed to develop and manage the center's new Resilient Systems Design and Engineering Group. Her work focuses on developing resilience strategies for community, state, and federal agencies and organizations in response to threats, hazards, and vulnerabilities. We sat down with Hotchkiss to find out more about resilience and the opportunities and challenges she is excited to work on.
NREL's Own Jonathan Morgenstein Participates in 2021 Presidential Inauguration
NREL's Jonathan Morgenstein, a lieutenant colonel in the United States Marine Corps Reserve, had the opportunity to participate in the Jan. 20 inauguration as part of the security detail. Jonathan offered his unique perspective on the unconventional nature of the 2020 inauguration.
"The entire kaleidoscope of ranks, races, religions, backgrounds, and uniforms from the different services participated, and we all came together for this 3-week period to help secure the inauguration of the new president, and that was pretty cool."
Recommended Reading
Distributed Energy Resources Cybersecurity Framework: Applying the National Institute of Standards and Technology Risk Management Process
Charisa Powell, highlighted above, is the lead author on this technical report on DERCF. In an effort to strengthen the cybersecurity posture of federal agencies and reduce the time and complexities of following the Risk Management Framework (RMF) six-step process, NREL has dedicated research into expanding the existing DERCF to provide functionality that aids in completing the Risk Management Framework steps. Users will have the opportunity to learn, interact with, and review the framework, saving time and resources.
---
More recommended reading includes the following NREL publications, and presentations related to Department of Defense (DoD) projects and research.
Activities and Events
Conferences and Workshops
Upcoming Events
April 20–22, 2021, virtual
In its 26th year, the Industry Growth Forum is the premier event for cleantech entrepreneurs, investors, and experts from industry and the public sector to build relationships, showcase innovative technologies, and identify disruptive business solutions.
Previous Events
Feb. 24, 2021, virtual
This workshop will address the critical role that energy storage will play in this highly integrated energy system by highlighting unique, state-of-the-art ARIES capabilities that will enable experiments and virtual emulations of large-scale systems at power levels up to 20 MW, with integration and control of numerous (up to millions) of interconnected devices.
Feb. 3, 2021, virtual
"The Partner Forum is an opportunity for NREL to engage in discussions with our many private and public sector partners to better understand how we can collectively accelerate the transformation of our energy systems. This year the forum focused on plastics—recycling, upcycling, sustainable materials, along with deconstruction and redesigning. I found it very inspiring," said Adrienne Powell, Project Controller, Integrated Application Center.
Learn more about the next virtual Partner Forum.
2021 Naval Operation Energy Forum
Jan. 13–15, 2021, virtual
"The 2021 Naval Operation Energy Forum offered huge insights regarding the Navy and Marine Corps' energy challenges and opportunities related to the department's mission. These insights are valuable in helping to identify capabilities and research initiatives at NREL that are most relevant for the Department of the Navy," said Jerry Davis, laboratory program manager for Partnership Development.
Dec. 7–11, 2020, virtual
"The venue provided an opportunity for DoD and Air Force stakeholders to learn more about NREL's energy research directions and impacts in nearly every aspect of the military's missions. We were glad to have Bill Farris share about NREL's three critical mission objectives and our lessons learned in technology commercialization with industry partners," said Tony Markel, researcher, Cyber Security and Resilience.
Strategic Environmental Research and Development Program/Environmental Security Technology Certification Program Symposium 2020: Enhancing DoD's Mission Effectiveness
Nov. 30–Dec. 4, 2020, virtual
"The Strategic Environmental Research and Development Program and Environmental Security Technology Certification Program symposium in early December highlighted key DoD energy issues of interest to NREL. Jordan Gillis, Assistant Secretary of Defense for Sustainment and Alex Beehler, Assistant Secretary of the U.S. Army Installations, Energy and Environment led off the symposium highlighting the importance of environmental and energy performance for DoD. Sessions on Advances in Installation Energy Resilience Technologies, Building Energy Efficiency Technologies, Installation Energy Needs, Control System Cyber Security Technologies, and a short course on DoD Risk Management Framework tackled issues of interest to NREL," said Jeff Marqusee, research advisor for Cyber Security and Resilience.
Nov. 16–19, 2020, Annapolis, MD
"NREL's cybersecurity capabilities related to operational technologies (particularly controls systems for distributed energy resources) are ramping up quickly and events such as these help to inform our strategies in the field of physical-cyber security," said Anuj Sanghvi, researcher, Cyber Security and Resilience.
Visits to NREL
Coronavirus Update
COVID-19 Impact: Given the ongoing pandemic, and in the interest of placing paramount importance on the health and safety of NREL employees and visitors, NREL is not currently hosting visits and tours on the South Table Mountain and Flatirons campuses. We look forward to visits from our DoD partners in the future as conditions allow. For more up-to-date information related to NREL operations and visits, see the NREL website.
Virtual Tours
Tours led by NREL staff are available at no charge and are typically held the second Friday of each month from 10 to 11:30 a.m. Mountain Time. If you are interested in a virtual tour of the NREL campus, please contact Jerry Davis.