The Leading Edge: October 2020 Wind Energy Newsletter
In this edition, we discuss an updated software tool for wind power plant operators, how renewables can bring stability to the power grid, and the training and education of the prospective wind energy workforce.
News Stories
Updated OpenOA Software Improves Energy Production Predictions To Reduce Investment Risk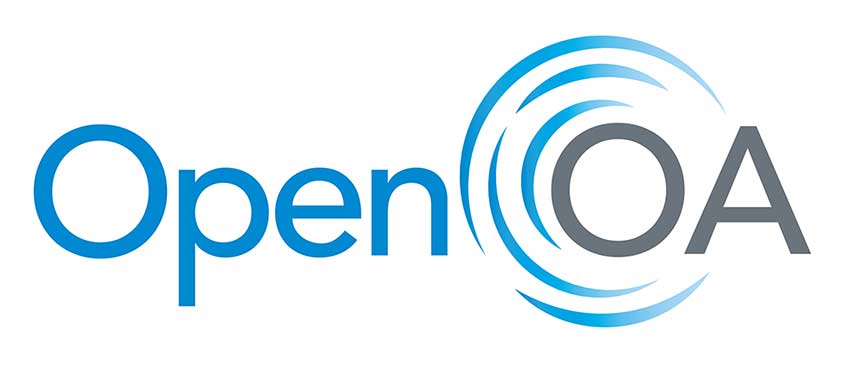 A year since OpenOA's first launch and guided by a host of user feedback, NREL released OpenOA Version 2, which includes features designed to help wind power plant operators identify and analyze the factors that drive wind plant performance.
The first open-source software tool of its kind for working with renewable energy plant operational data, OpenOA includes a built-in method for calculating annual energy production and aims to foster collaboration among wind industry professionals and facilitate more efficient knowledge sharing and deployment of resources.
Renewables Rescue Stability as the Grid Loses Spin
As energy providers explore new ways to integrate renewable energy sources reliably into the electric grid, they can now look to wind plants to supply more than just power. With the help of inverter technologies and an NREL algorithm, Luz del Norte photovoltaic power plant in Chile provides concrete evidence for how renewable energy technologies such as wind and solar can provide ancillary services to the electric grid using plant-level controls—critical functions that help grid operators maintain a reliable electricity system.

Wind Workforce Webinar Series Offers Insights, Information, and Solutions
To help industry recruit the best and brightest and to provide students with the essential resources to set them on a path toward a rewarding career in the wind energy workforce, NREL, in partnership with the American Wind Energy Association, hosted a three-part Wind Workforce Webinar Series as part of American Wind Week.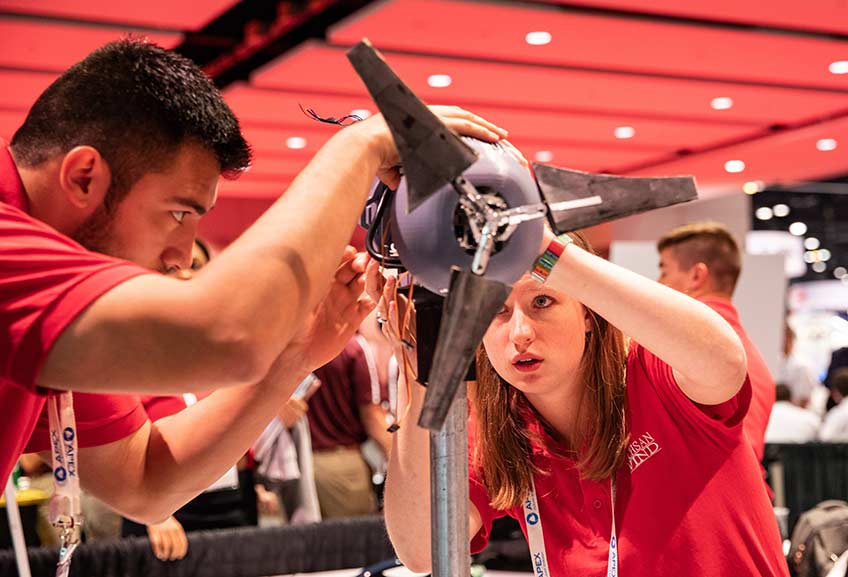 R&D 100 Awards Honor NREL Innovations
R&D World magazine presented NREL with four of its annual R&D 100 Awards for research innovations and two Special Recognition Awards.
One of the Special Recognition Awards was for NREL's development of a novel thermoplastic resin system for wind turbine blades, which enables the production of recyclable blades that are stronger, longer, and less expensive to manufacture, increasing energy capture, decreasing energy and transportation costs, and increasing blade reliability. Developed in concert with Arkema Inc., the resin system—coupled with NREL's thermal welding technique—allows many of the materials to be recycled and reused.
NREL Offshore Wind Technology Data Update Shows Big Gains for Offshore Wind
Offshore wind has the potential to be a major source of power for coastal communities in the United States. The "2019 Offshore Wind Technology Data Update," released by NREL on behalf of the U.S. Department of Energy's Wind Energy Technologies Office, indicates big gains in the last year and a promising future for offshore wind both at home and abroad.
The U.S. offshore wind project pipeline grew 10% by the end of 2019, whereas global installed offshore wind capacity reached 27,064 megawatts in 2019—a 19% increase from the previous year. Not only that, industry analyst projections indicate that offshore wind costs will continue to decline globally over the next decade, making offshore wind projects more competitive in the electricity markets that need it.
Breakdown of the U.S. Offshore Pipeline
On the Radar
Webinar Series Helps Protect Wildlife
The potential impact on local wildlife is an important consideration when planning and running a wind power plant. NREL and Defenders of Wildlife recently launched Wildlife and Wind Energy: Considerations for Monitoring and Managing Impacts, a series of nine training webinars designed to familiarize attendees with applied techniques for monitoring, permitting, reporting, and researching land-based wind energy and wildlife interactions.
The next webinar in the series, Communicating Results: How to Identify and Produce Robust Monitoring Reports, will be held Oct. 15 from 11:30 a.m. to 1 p.m. MDT. Attendees will learn how the impact of wind energy development on wildlife requires coordination among various stakeholders for monitoring practices and consistency in how data are collected, analyzed, and reported.
Following the Oct. 15 webinar, the Impact Reduction Strategies for Eagles and Bats webinar, scheduled for Oct. 22 at 11:30 a.m. MDT, will cover the development of technologies and strategies that cost-effectively meet species-specific conservation needs. These include both curtailment strategies and deterrent technologies. Representatives from industry and regulatory agencies will share perspectives on the role of these strategies in advancing wind energy and wildlife conservation.
Wind Energy Science Leadership Series Continues To Push Advanced Wind Energy Science Conversation
In yesterday's Wind Energy Science Leadership Series webinar, Examining the Increasing Size of Onshore Wind Turbine Rotors, Nick Johnson and other members of NREL's Big Adaptive Rotor project research team discussed the creation of next-generation land-based wind turbines with 206-meter rotors. Please check the Wind Energy Science Leadership Series page periodically to watch recordings of past webinars or to learn about upcoming webinar topics.
Publications
This journal article presents an application and evaluation of the Kalman filtering technique to estimate loads on a wind turbine. This technique—in which an algorithm uses a series of measurements observed over time, containing statistical noise—produces estimates of unknown variables that tend to be more accurate than those based on a single measurement alone. By combining a mechanical model and a set of measurements to estimate signals that are not available in the measurements (wind speed, thrust, tower position, and tower loads), the model evaluates real-time fatigue life consumption of a field turbine much faster than real-time measurements.
This journal article presents the first synthetic aperture radar offshore wind atlas of the U.S. East Coast from Georgia to the Canadian border. The synthetic aperture radar wind atlas is used as a reference to study wind resources derived from the Wind Integration National Dataset Toolkit, which is based on 7 years of modeling output from the Weather Research and Forecasting model. Comparisons between the Weather Research and Forecasting model and synthetic aperture radar offshore wind atlas focus on the spatial variation in wind resources and show that model outputs lead to lower coastal wind speed gradients than those derived from synthetic aperture radar, which could indicate that wind speed gradients and variations might be underestimated in mesoscale model outputs along the U.S. East Coast—meaning there might be more resource potential than already thought.