Wind Competition Inspires Next Generation of Renewable Energy Professionals
---
Overcast skies and winter weather lingered throughout the U.S. Department of Energy's (DOE's) 2019 Collegiate Wind Competition (CWC) Technical Challenge May 7–9, but little could dampen the spirits of the students from the 12 competing teams. Several had overcome significant obstacles to participate in the event at NREL's Flatirons Campus.
The CWC team from Universidad Ana G. Méndez of Puerto Rico competed in both the 2018 and 2019 competitions, bringing with them ideas about how wind energy could be used during and after hurricanes. University team members lived through Hurricane Maria, and their experience became the basis for their design decisions. During the hurricane, hospitals couldn't keep medications and other necessary medical supplies cool, presenting a critical health threat for individuals relying on these supplies. To address this need, the team's project development plan included a small wind turbine power plant to provide backup energy to hospitals both during and after a natural disaster.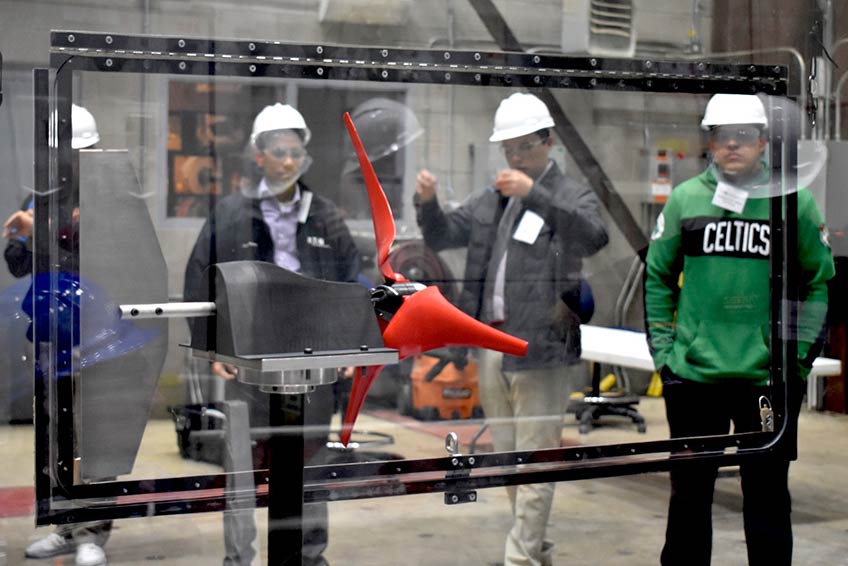 "If this year's competition is any indication, the next generation of wind and renewable energy professionals is resilient, thoughtful, and passionate for positive change," said NREL's CWC Project Lead Elise DeGeorge. "The Collegiate Wind Competition attracts students who want to make the world a better place. By participating in the competition, students build a new understanding of the fundamentals of renewable energy and leave the competition with essential skills to accompany their passion of making a difference for their community."
Another team, California State University, Chico, overcame a similar challenge experienced by the Puerto Rican participants. With the 2018 Camp Fire—the deadliest and most destructive wildfire in California history—occurring just 15 miles from campus, safety concerns required the team to leave their project for several weeks. Some key team members lost family homes and could no longer participate, and some faculty were unavailable to help the team continue. Yet, despite these losses and setbacks, the Chico team made a strong showing in the 2019 competition.
The CWC prepares participating college and university students to enter the wind energy workforce by providing them real-world technology experience. The technical challenge pushes students to think critically about wind plant siting and project development, in addition to wind turbine design, building, and testing.
Outside its technical merits, the competition provides networking opportunities for students seeking jobs in wind energy. One CWC participant from the University of Wisconsin-Madison received a job offer in wind energy project development from Invenergy as a result of the fundamental knowledge he developed during the 2018 competition. He participated in 2018 and returned for the technical challenge in 2019, just a month before starting his full-time position with the company.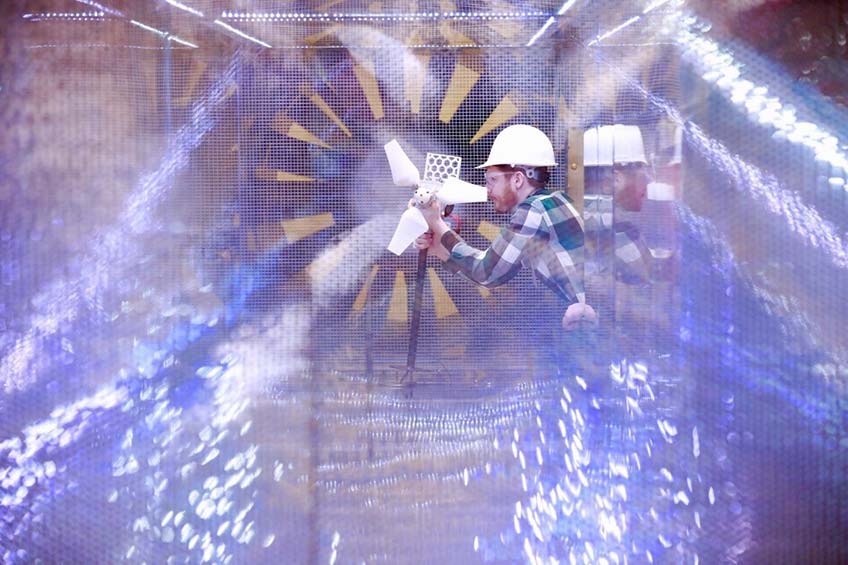 "It is an absolute joy working with students during CWC," said NREL's Heidi Tinnesand, who led the siting and project development portion of the 2019 technical challenge. "This year's students made such an impression on our project development judges they were passing business cards to students following their presentations to let them know they were hiring!"
Final scores for the competition were determined by totaling each team's score in three categories: turbine testing, project development, and technical design. There was also a qualitative award given based on knowledge of and adherence to competition rules and regulations.
While Pennsylvania State University took home this year's top prize, 11 other teams will have an opportunity to unseat the champion during the 2020 Collegiate Wind Competition at the American Wind Energy Association WINDPOWER Conference in Denver, June 1-4, 2020. Learn more about the 2020 Collegiate Wind Competition and the 12 competing teams or take a visual tour of the competition through the 2019 Flickr gallery.