Transportation Leader Roots Career in True Grit
---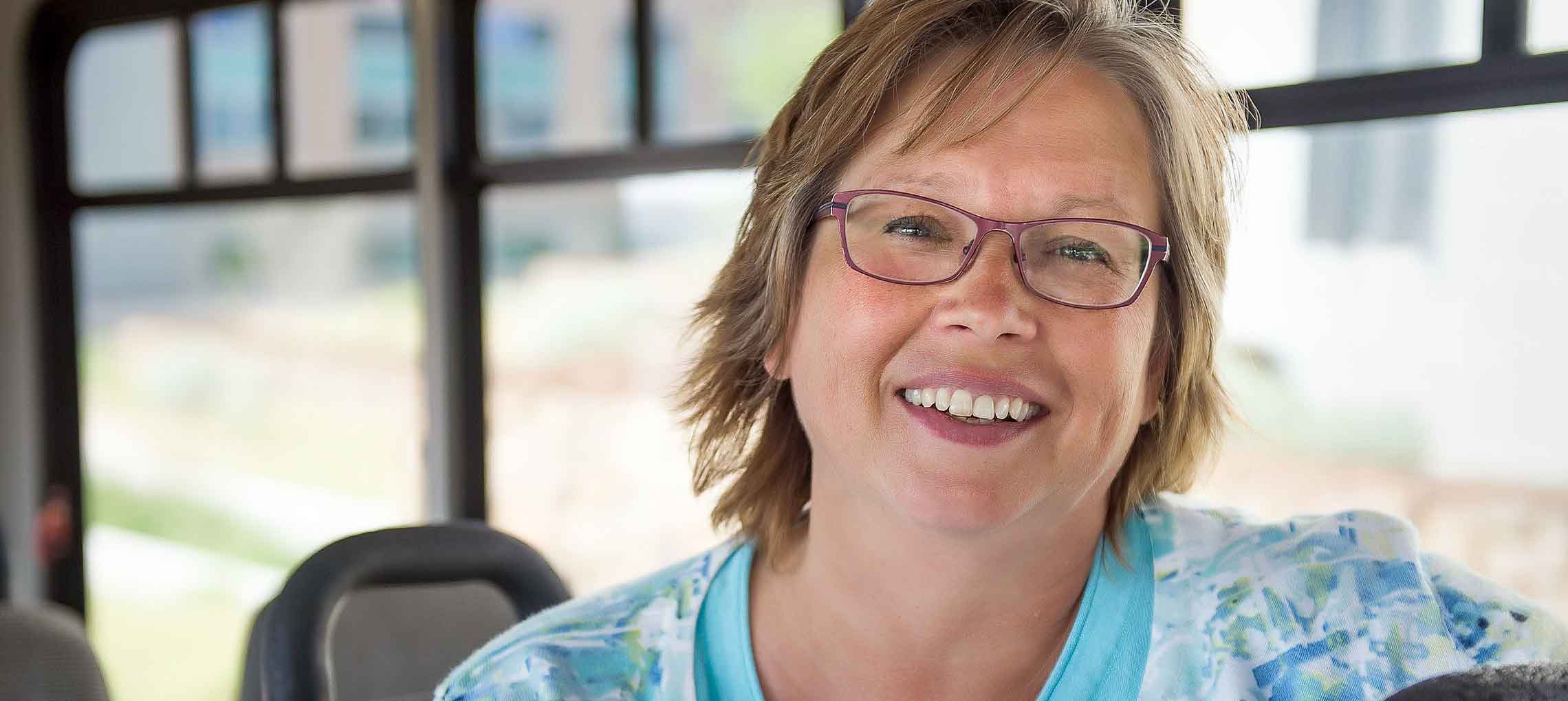 In 1994, Wendy Dafoe clocked in as a temp at Energy Department's National Renewable Energy Laboratory (NREL) and began work on what would become the Energy Department's Clean Cities Alternative Fuels Data Center (AFDC). Twenty years later, Dafoe is still here, but in a full-time capacity as senior project leader helping steer the program. Some would call it commitment, some would point to a planetary alignment—but others might suspect it has something to do with the true grit Dafoe developed in her time with the mining industry.
Dafoe interprets it as kismet, saying: "Somehow, I lucked into connecting with Clean Cities, and the program has become an incredible success story for EERE. Since its inception, the leadership at Clean Cities has steered the program to build an impressive network of coalitions who establish public-private partnerships, leading to exponential growth."
In her current role, Dafoe works closely with the Energy Department's Office of Energy Efficiency and Renewable Energy (EERE) staff to advance the Clean Cities sustainable transportation mission. This June, the Energy Department recognized Dafoe with an award at the Annual Merit Review and Peer Evaluation Meetings for her long-lasting commitment to advancing the Clean Cities mission. The ceremony spotlighted her early efforts in establishing the AFDC as EERE's most popular website, building Clean Cities' national network of coalitions, and forging public-private partnerships. This was a follow-up to her 2009 Lifetime Appreciation Award from the Clean Cities program.
"I can't think of anyone who works with as much tireless dedication and professionalism as Wendy. In her role, she helps nearly 100 Clean Cities coalitions and countless numbers of stakeholders. I can't think of anyone more deserving of this award," National Clean Cities Co-Director Linda Bluestein said.
Turning Rough-and-Tumble Experiences into Pure Gold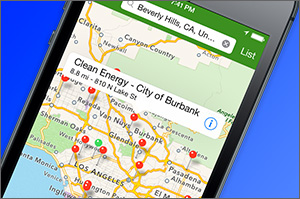 Enlarge image
Before joining NREL, Dafoe worked in the mining and sand and gravel industries, handling office management and purchasing responsibilities for field offices. She had originally planned on a career in oil and gas, but when the industry tanked, she took a job with a gold mining company and ended up working in rural Nevada, hundreds of miles north of Las Vegas, and 15 miles off any paved road.
Gold mining, as anyone can imagine, is fascinating for a number of reasons. Yes, miners are pulling precious metal from the ground that will eventually become coins, jewelry, or even manufacturing components. But the excavation is hard, dirty work.
Dafoe describes a rough-and-tumble existence as a female mining company employee in the 1980s. "You can't do that and be too attached to your identity as a girl," she said—while sitting at her desk in a pink sweater. "I was one of just three women in a workplace with 92 men. You had to have a pretty thick skin to succeed."
And it was an industry rife with hazards—heavy machinery, fire risks, people working long hours. As someone who was thrown into that world with next to no preparation, Dafoe was fortunate enough to connect with managers who wanted to help her succeed.
The experience also taught Dafoe to go toe-to-toe with staff members who didn't expect to take direction from a younger woman. To her surprise, that sense of assertion came naturally. "I'm pretty sure some people thought I was the city girl who would quickly sink," she said.
As the person responsible for standardizing practices across the office, including risk management policy, Dafoe found her time at the mining company drove home the importance of continuous organizational improvement—even if in the early stages of her career she wouldn't have called it that.
"Wendy has always been committed to the ultimate goal of greater impact on the nation's transportation energy use. She is constantly asking, 'How can we do things better? What should we be thinking about next?'" said Ann Brennan, who was Dafoe's manager at NREL for 14 years. "She maintains strong relationships throughout the industry and the broader community, and is constantly developing new ideas and approaches that take advantage of each group's capabilities and motivations to make change. She never cares who gets credit, just that things get done and we make a difference. This commitment to the goal and creative problem solving means Wendy is widely respected throughout the community."
Building a Rock-Solid Program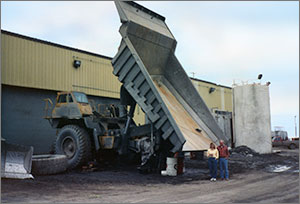 Enlarge image
Dafoe has seen Clean Cities through many chapters in the last two decades. The program helps vehicle fleets and consumers reduce petroleum use by building partnerships with local and statewide organizations in the public and private sectors to adopt alternative and renewable fuels, idle-reduction measures, fuel economy improvements, and new vehicle technologies.
The program encompasses Clean Cities coalitions across the country and almost 18,000 stakeholders, including private companies, fuel suppliers, local governments, vehicle manufacturers, national laboratories, state and federal government agencies, and other organizations. In its first decade, Clean Cities centered its activities on the deployment of alternative fuels, and then expanded to include idle reduction, hybrid electric vehicles, and fuel economy.
In recent years, the program started the National Clean Fleets Partnership, an initiative to help the country's largest private-sector fleets incorporate alternative fuels, advanced vehicles, and efficiency measures into their operations. Clean Cities also partners with the National Park Service (NPS) through the National Parks Initiative to support transportation projects that educate park visitors on the benefits of cutting petroleum use and vehicle emissions.
The AFDC was introduced in 1991 as a repository for alternative fuel vehicle performance data, and it expanded after it was suggested that alternative fueling locations should also be tracked.
"When we started the station locator on the AFDC, the information was literally a stack of papers on my desk paired with a telephone," Dafoe said. "The AFDC progressed to a 'sophisticated' dial-up computer network, and other data grew with it. Now it's evolved into a one-of-a-kind, publicly accessible website that provides robust, intuitive tools, data, and information."
Dafoe continued to manage a growing number of datasets and also became a main point of contact for Clean Cities coordinators by answering questions and pointing them to resources. Her early work on the AFDC and Clean Cities led to what are now some of the program's flagship projects.
Creating Ripples
Although Dafoe did not have much computer experience when she was hired as an NREL temp, her managers recognized she offered value well beyond that position. Dafoe found that even working as a part-time employee—which she continued to do for her first five years at NREL—she was still given abundant encouragement and support to develop professionally. In fact, she received an NREL Staff Award during this period. She credits her managers for much of her success, marveling at their willingness to teach her and help advance her career.
"If this was a place where you had to fit in a certain box and be in the office 40 hours a week, I'm not sure I could have fit in—or would've wanted to fit in," Dafoe said. "I am very fortunate to have worked for Bob Wooley, Kevin O'Connor, Ann Brennan, and Margo Melendez, who believe in job satisfaction and growing careers. They all made a major investment in not just helping me grow professionally, but making the job work for everyone. I can't believe how lucky I've been to have them all as mentors."
The flexibility and support Dafoe found in working for NREL has led to ever-increasing responsibility in helping determine Clean Cities priorities and strategy. It has also resulted in significant recognition from her colleagues. In 2011, Green Fleet magazine selected Dafoe as a Sustainability All Star based on her significant sustainability achievements and involvement in efforts to promote sustainable fleet transportation solutions.
Outside of work, Dafoe encourages other women. As a member of the Philanthropic Educational Organization (P.E.O.), she promotes educational opportunities for women through loans, grants, and awards at every stage of life. Not only is she involved in fundraising and selecting scholarship recipients for the local chapter of this 145-year-old organization, she continues to foster the awardees' successes through one-on-one contact.
"I think back on my career and the development opportunities I was presented with, and it's been a little bit like skipping stones," Dafoe said. "As you gain experiences, and as you come into contact with other people, it creates a ripple effect, and the culture, standards, and mindset can have such a positive impact beyond what you'd ever imagine. I consider myself very fortunate to work with such a great team."
Learn more about Clean Cities and the Alternative Fuels Data Center.
— Anya Breitenbach