NREL Uses Industry Best Practices to Add Partners
---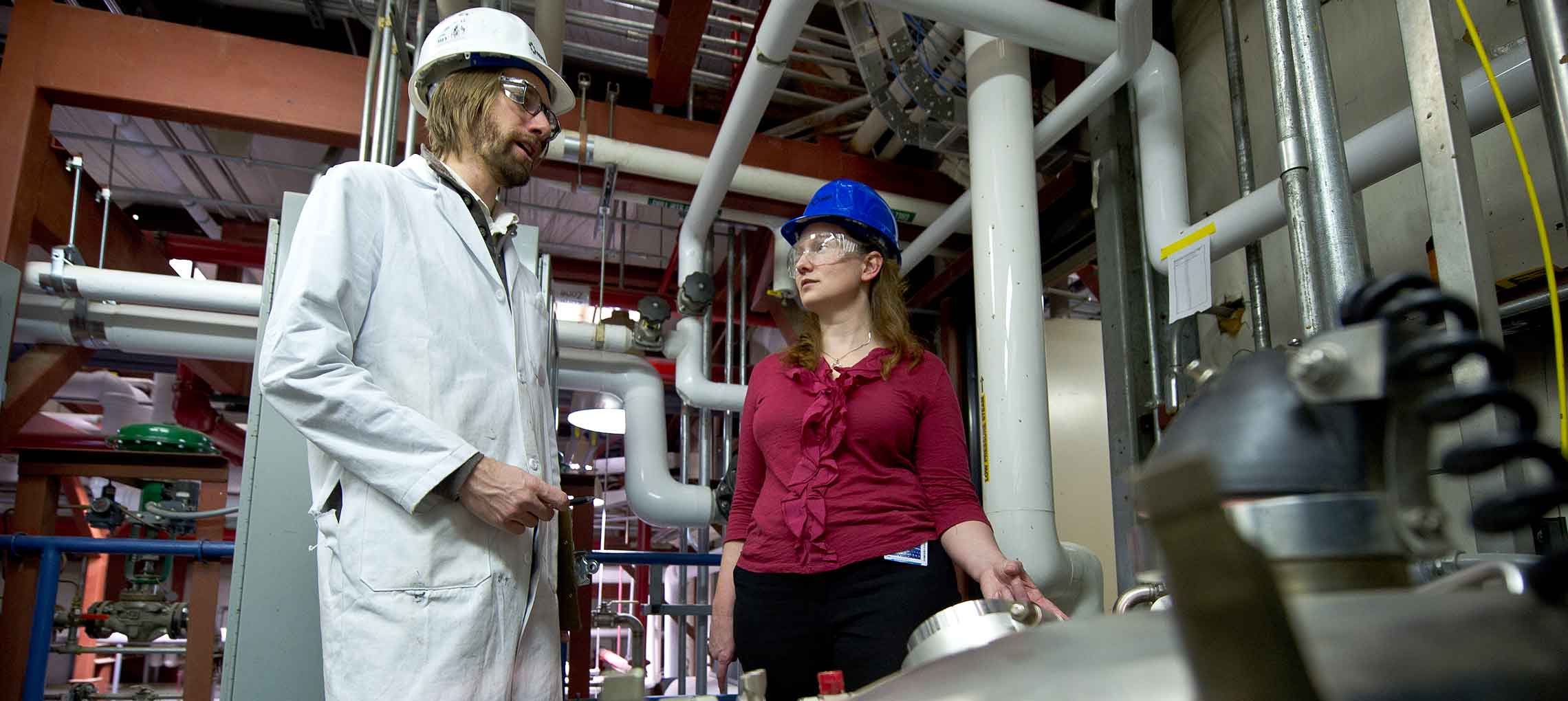 The Energy Department's National Renewable Energy Laboratory (NREL) is accelerating the availability of next-generation energy efficiency and renewable energy technologies in the marketplace by making it easier for industry partners to work with the laboratory.
Thanks to a commercialization strategy that focuses on innovation and partnering, NREL is one of the leaders in the Energy Department's national laboratory complex when it comes to transferring technologies to the market. In fact, NREL has more cooperative research and development agreements (CRADAs) than any other national laboratory (in Fiscal Year 2013, NREL boasted 166 active CRADAs and 28 new CRADAs).
"NREL is uniquely situated to partner to get technologies to market because of the agility, impact, and creativity found in our science and technology organizations and our partnering approaches," Associate Laboratory Director Bill Farris said.
For a laboratory that works on anywhere between 600 and 700 active agreements each year—many of those with repeat customers who have more than one active agreement with the lab—it's important to continuously improve and update the process and mechanisms for working with partners and making market impacts with innovative technologies.
Partnering Leads to Great Things
One example of an NREL technology making impact is the laboratory's transpired solar collector (TSC) technology, which was licensed to GeoSolarHeat in 2013. The company is using the technology to help cure and dry out ground litter for commercial poultry farms as well as heat the coops in colder months. TSCs provide heat from the sun, reducing propane and natural gas use to maintain minimum temperatures required for proper growth. Up to 95°F heat is needed during the poultry growth cycle. Heating fuel is the grower's biggest expense, but more importantly TSCs' free heat can allow the grower to bring in more fresh air, which reduces humidity and ammonia levels. High ammonia levels stunt bird growth, causing higher feed costs and less production per year. GeoSolarHeat believes TSC heat (up to 150°F) can mean downtime reduction up to 50%, giving growers more production days per year, lower costs, healthier birds, and increased profits.
"The big benefit to all this is more production with lower feed and fuel costs," GeoSolarHeat CEO John Wolf said. "There are tremendous energy savings here, reduced ammonia, and happier and better quality birds. We pair our patent-pending monitoring and control system with NREL's TSC technology to constantly read data from multiple sensors (sunlight, temperature, humidity, carbon dioxide, ammonia, motion, and sound and video) and control fans, dampers, and vents to optimize heat and provide readings and alerts to growers."
In a partnership recently honored with and R&D 100 award, NREL has teamed with Hewlett-Packard (HP) and Intel to develop the innovative warm-water, liquid-cooled Peregrine supercomputer at the laboratory's Energy Systems Integration Facility (ESIF). The HP Apollo liquid-cooled supercomputing platform provides the foundation for numerical modeling and simulations, which allow scientists to gain new insights into a wide range of topics. With NREL's high performance computing (HPC) data center, 90% or more of the computer's waste heat is captured and reused as the primary heat source for ESIF offices and laboratory space. Read more about this highly successful partnership.
"When industry and NREL work closely together, great things happen," Farris said. "By partnering with NREL, commercial entities, along with other manufacturers, industry partners, and clean energy sector representatives, are able to reduce the risk of bringing innovative technologies to market faster and with more success."
Pilot Agreement Leading to More Partnerships with Industry Partners
Enlarge image
NREL is making the partnership agreement process easier by serving as a pilot for using DOE's newest agreement type: the Agreement to Commercialize Technology (ACT). NREL is one of six national laboratories currently piloting the use of ACT, which was created to address requests by industry for flexibility in partnership agreement terms beyond what is available under a CRADA or work-for-others (WFO) agreement.
Anne Miller of NREL's Technology Transfer Office noted two of the most recent agreements with NREL developed out of opportunities that would most likely not have been available if ACTs were not an option.
Because ACTs are aligned with industry practices in areas such as intellectual property rights, indemnification, and payment issues, these agreements allow national laboratories such as NREL to more easily negotiate contract terms with potential partners to accommodate unique organizational requirements or project needs.
"For example, a company may need special provisions to address participation by multiple organizations or expectations regarding project performance," Miller said. "ACTs allow us to negotiate terms with much more flexibility than the standard agreement types and also allow us to pursue some opportunities we might not otherwise have been able to pursue."
Under NREL's first ACT, the lab will supply technical services to the International Renewable Energy Agency (IRENA), an intergovernmental organization that supports countries in their transition to a sustainable energy future. Signed on March 7, 2014, IRENA's ACT with NREL outlines how the laboratory will develop computer code for IRENA's geospatial data interface of the Global Atlas for Renewable Energy, which will support renewable energy technology project development, planning, siting, and feasibility analysis.
NREL's second ACT was signed with the Children's Investment Fund Foundation (CIFF), which aims to improve the lives of children in developing countries through impactful and sustainable projects. Under this agreement, NREL will provide technical support and regulatory assistance to the Mexican federal government to help it implement power system reform. NREL will conduct analytical research on specific topics related to climate and air quality and assist Mexico in developing best practices for utilities, grid operators, and regulatory and policymaking communities to support the implementation of clean energy technologies in Mexico.
Future opportunities for ACTs at NREL could include partnerships with other international organizations with complementary missions, non-government organizations, utilities, regulatory agencies, state and local governments, and even multi-party partnerships (for example, if a consortium of companies wants to work with NREL on the same project). Currently NREL has a range of agreements, including ACTs, in 43 states, as well as 31 foreign countries.
Because of the IRENA and CIFF ACTs, NREL is not only furthering the Energy Department's mission but learning to become more nimble in how it does business.
"Like all partnerships, we learn from this," Miller said. "It keeps us relevant to our industry partners and helps us better understand their needs."
Streamlined Licensing Means More NREL Technologies Hitting the Market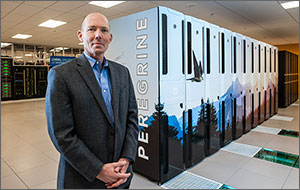 Enlarge image
In addition to serving as a pilot institute for new agreement types like ACTs, NREL has been increasing the speed and scale of its commercialization efforts over the past several years. The lab has pioneered several industry-leading improvements to processes, licensing agreements, and tools that make it easier to identify and license innovative technologies.
In an effort to meet a 2009 goal of tripling the number of innovations over five years, NREL has streamlined its licensing agreement process and refined the lab's licensing agreement template to make it easier for industry partners to access Energy Department-funded innovations developed at NREL.
"This has really been an ongoing, concerted effort," NREL Senior Licensing Executive Eric Payne said. "When we began this effort, we engaged with the Energy Department's Technology Transfer Working Group to conduct a comparative analysis on the types of licensing agreements and best practices used across the national laboratory space and academia, and identified four key areas that NREL could improve on. These changes have better positioned NREL to be in line with industry best practices."
The process of identifying licensing best practices and attempting to standardize those best practices across all of the Energy Department's national laboratories resulted in the publication of the Department's Licensing Guide, which describes a "typical" Energy Department laboratory intellectual property (IP) license agreement in an effort to provide prospective licensees with an understanding of the terms and conditions found in most national laboratory IP license agreements.
"NREL was a big part of this effort," NREL Technology Transfer Office Director Kristin Gray said. "The Licensing Guide does a wonderful job explaining each term of a license and its function. We hand it out to potential licensees for guidance on a regular basis."
In addition to the improvements to the lab's licensing agreements, NREL also developed the "Invention Evaluator" to assess new NREL innovations across eight parameters, which ultimately provides a dynamic "score" by factoring in elements of the innovation's patentability, commercial impact, and licensing potential.
"We've thought a lot about the standard evaluation used for nascent energy technologies," Payne said. "The problem we see in the marketplace in general is that if you don't know how to pick the winners, you file for patent protection on everything, and we don't want to do that."
This standardized evaluation allows NREL to "prioritize the innovations coming out of $350 million of research to pick the ones with the highest impact on the Energy Department's Office of Energy Efficiency and Renewable Energy's mission space as well as the clean energy landscape," Payne said.
"The process of choosing a technology to patent and ultimately license can never be foolproof," Gray added. "It's a notoriously complex process that you have to go through by gut instinct. We've helped give more rigor to it by providing some explicit parameters."
NREL has developed a searchable database of more than 10,000 Energy Department patent records to identify bundles of complementary IP across the national laboratory system. This represents the first-ever functioning tool to bundle IP within the national laboratories—and NREL continues to interface with other laboratories to post bundled marketing summaries on the Energy Innovation Portal.
— Devin Egan