NREL Seeks Energy Innovators
January 16, 2009
An old proverb tells us, "No one person can do it all." I am energized every day I come to work, knowing I'm working with the best and brightest scientists, engineers and support staff in the world. We WILL work together to find solutions for a clean energy future.
— NREL Director Dan Arvizu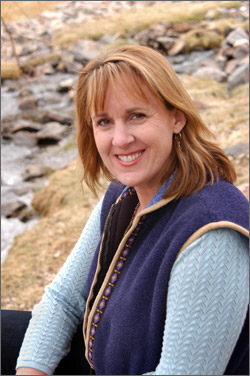 Growth in 2008
NREL increased its workforce substantially in 2008, adding nearly 160 employees and 125 post-doctoral researchers and interns. There are more than 100 positions currently open. If you want to join our world-class scientists, engineers, and analysts, apply now.
Who We're Hiring
NREL is hiring for a wide variety of disciplines. Search our job openings to find positions in these and many more areas:
Engineers
Scientists
Chemists
Research Technicians
Postdoctoral Researchers
Biochemical Processes
Biofuels
Buildings & Thermal Systems
Computational Chemistry
Electric Systems
Scientific Computing
Thin Film Photovoltaics
Policy Analysts
Project Leaders
Writers & Editors
Subcontract Administrators
Unlike many workplaces today, NREL is growing. Driving this growth is the critical need to find clean energy solutions for the nation and the world. While NREL has been pursuing this mission for its entire 30-year history, the need for clean energy technologies is more urgent than ever. NREL is at the forefront of developing energy solutions and delivering innovative technologies to the marketplace.
To meet these challenges, NREL is staffing up and looking for scientists, engineers, analysts and other energy innovators. I caught up with Senior Communicator Nicki Johnson to get her take on working at NREL.
Tell me about your job here at NREL.
Right now, I'm managing our intranet. My main goal is to make sure employees can find the info they need to do their jobs. I want them to find what they need as quickly as possible. A special project that I'm working on is documenting the design and construction of our new office building. It's planned to be a zero energy building—it's a very interesting project and I'm learning a lot about the design/build process for sustainable buildings. I've been at NREL for 15 years, but I've really had about three or four different jobs in that time. Being able to move around keeps things interesting.
How did you end up working for NREL?
I came to NREL from California, where I worked for a large utility company. I grew up in Los Alamos, N.M., so I was familiar with the national labs. When I moved from California 15 years ago, I had no idea I would make NREL my home away from home, but here I am. And if I have it my way, I'll be here 15 more years. The work is challenging, I've made great friends, and I leave each day knowing I'm part of something big and lasting. I try not to take it for granted, but being surrounded by innovative people from around the globe—all of whom are at the lab to support our mission—is a privilege. I feel very fortunate to be a part of NREL.
Tell me more about your coworkers.
NREL is full of bright people. Some have been here since the lab opened 30 years ago and some are fresh out of college. We are a diverse group. I think the common thread is that we are all trying to make a difference—both locally and globally. Dozens of our researchers and analysts travel around the world on a regular basis to help grow renewable energy and energy efficiency programs and technologies. We have folks who are recognized as world experts in their fields. That's pretty cool.
What about the perks?
We don't offer some of the perks other companies do. But we do offer the chance to help solve the big energy challenges of our time…that's something that will impact future generations. And, to me, the chance to develop a lasting career along with 1,200 people who want to work here and who like what they do—that's pretty satisfying.
What about the benefits?
NREL's benefits are great. It's family-friendly, and I'm proud to show my friends and family where I work and tell them what I do. Even my kids can tell I like my job and where I work.
Another benefit is the open space right next to our main campus in Golden and at our wind site south of Boulder. We often see deer grazing on the hillsides. A lot of us take advantage of the trails that are literally in our backyard.
NREL walks the talk when it comes to sustainability with on-site renewable energy projects, water reduction, energy efficiency, and other efforts, large and small, to reduce our greenhouse gas emissions on-site.
Anything else you want to share?
I guess the bottom line for me is that I really respect what NREL stands for. Every workplace has its challenges and its ups and downs. What keeps me here is our mission and our belief in it. And I know a lot of my coworkers feel the same way.
For More Information
If NREL sounds like the kind of place where you want to work, take a look at our jobs to see if there's a right fit for you.
— Kristin Tromly