NREL Energy Execs Make an Impact Nationally
---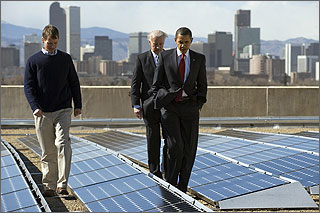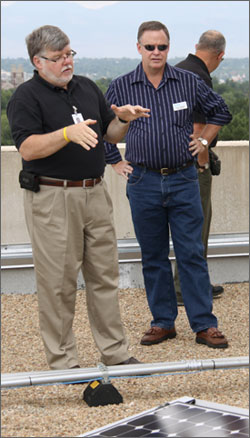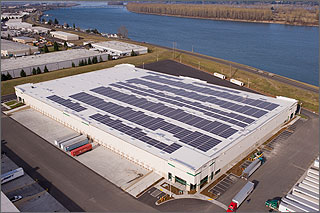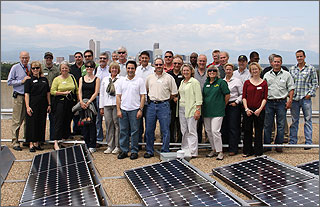 2009 Executive Energy Leadership program participants
Tom Acre - Deputy City Manager, City of Commerce City
Matthew Appelbaum - Mayor, City of Boulder
Sharon Barrett - Senior Director, Cushman & Wakefield
Karen Benker - Mayor Pro Tem, City of Longmont
Jim Benson - City Council Member, City of Commerce City
Bruce Biggi - Economic Development Manager, City of Greeley
James Bosch - Visitors Program/National Bioenergy Center, NREL
Steve Catanach - Light & Power Manager, City of Fort Collins
Bob Churchwell - City Administrator, City of Burlington
Peter Dawson - County Commissioner/Chair, Baca County
Frances Draper - Executive Director, Boulder Economic Council
Keith Fife - Long Range Planning Division Director, Mesa County
Robert FitzGerald - City Council Member/Mayor Pro Tem, City of Aurora
John Hall - Business Development Officer, Office of Economic Development - City of Westminster
Stephen Hall - Executive Director, Western TechSet
Anne Hayes - Vice President, Westfield Company
Michael Kirk - Director of Facilities Services, Larimer County
Irene Pérez Law – Chief Operating Officer American Solar Energy Society
Michael Masciola - Vice President, Northern Colorado Economic Development Corporation
Lisa Nolder - Economic Development Director, Southeast Colorado Business, Retention, Expansion & Attraction (SEBREA)
David November - Environmental Manager, Keystone & Breckenridge Resorts (Vail Resorts)
Susan Osborne - City Council Member, City of Boulder
Frank Phillips - City Council Member, City of Lafayette
Scott Prestidge - Senate Staff, Colorado Senator Mark Udall
Scott Randall - Town Manager, Town of Superior
Kathleen Seelye - Managing Partner, Ricca Newmark Design
Greg Severance - Director of Public Works, Pueblo County
Matthew Singleton - Vice President, Project Management, Prologis
Christopher Smith - Program Manager, Denver Office of Economic Development
Virgil Turner - Administrative Services Director, City of Montrose
Debra Wilcox - Vice President, Biofuels Project Manager, Bye Energy, Inc.
The National Renewable Energy Laboratory is no stranger to the spotlight when it comes to the discussion of renewable energy solutions for the country. But now alumni from the NREL Executive Energy Leadership program (Energy Execs) are also finding themselves in the national spotlight for their energy saving ways.
Energy Execs is a six-month leadership program that gives executives an in-depth look at solar and wind power, biofuels and transportation, and energy efficient building technologies. Participants get first hand briefings by NREL technology experts, visit research laboratories as well as visit working applications of renewable energy technologies in the field. At the end of the program, participants demonstrate what they've learned by presenting a viable project on renewable energy or energy efficiency.
Energy Exec Project Garners Presidential Visit
This year's class got to walk in the footsteps of President Obama when they toured the 100 kilowatt solar array atop the Denver Museum of Nature & Science (DMNS). In February, Obama selected the museum as the location where he signed the American Recovery and Reinvestment Act (ARRA) into law. Just before the ceremony, Obama, along with Vice President Joe Biden and Namaste Solar CEO Blake Jones, walked among the solar panels that showed green energy in practice at the museum. While Namaste solar was recognized for installing the roof-top solar panels, what wasn't publicized was that the solar array was the final project for 2007 Energy Exec grad Dave Noel.
"The people at NREL inspired me to push the envelope," Dave Noel, DMNS vice president of operations, said. "It helped me become a lot more aggressive with what I wanted to do at the museum.
"I came into the program as an engineer with a different perspective than others. I looked at it as a great opportunity for some technical knowledge, but it was a pretty broadening experience and eye opening to see the related policy issues."
In addition to completing the rooftop solar project at the museum, Noel said the program inspired him to expand his renewable energy knowledge to other projects. The DMNS is in the process of constructing a 100,000 sq foot addition to its exhibit space. Noel is steering the expansion toward LEED Platinum status from the U.S. Green Building Council and is working toward a zero carbon footprint for the new addition.
"One of the biggest things I took away from the program is that I now have great contacts," Noel said. "I know that if there is something I'm trying to figure out, there's someone I can talk to."
Tapping Solar in Portland
Another company that is reaping the benefits of having its employees attend the NREL Energy Execs program is ProLogis. ProLogis is headquartered in Denver and provides industrial warehouse and distribution space across the globe. ProLogis has 475 million square feet of this type of space which means it is one of the largest owners of roof space in the world. This vast amount of roof space is what got Drew Torbin, director of global renewable energy for the company, thinking when he participated in the 2007 Energy Execs program and is why his colleague, Matt Singleton, vice president for new development, is a member of the 2009 class.
"The timing was great; I saw a press release for this program just as we were putting together an internal team that would focus on renewable energy projects," Torbin said. "We saw renewable energy as valuable and something we should be spending our time on."
According to Torbin, even though the company had received a variety of ideas and offers for ways to use their roofs across the globe — from large movie posters to cell phone towers — the company held out for the right project.
"We wanted focus on creating value from our existing assets and our roofs and our buildings are perfect for solar," said Torbin. The large, flat roofs make them ideal for rooftop photovoltaic (PV) systems, and their locations near major population centers make good host sites from which to generate and export energy back into the electric grid.
Exporting power from installation sites on ProLogis roofs ultimately creates the greatest impact. While it would be possible for ProLogis' customers inside these distribution centers to use the energy produced, they wouldn't come close to using all of it. The main use for ProLogis' industrial space is storage and distribution, and although the buildings are large, their energy consumption is small, since the buildings typically contains racks upon racks of merchandise and are not air conditioned.
One of Torbin's recent accomplishments at ProLogis also doubled as his Energy Execs final project, which focused on working with Portland General Electric to install thin film solar panels on three ProLogis warehouses in Portland, Ore. The 1.1-megawatt solar project is currently the largest thin film PV installation in the Northwest.
But, ProLogis hasn't stopped there. Team members also have worked with Southern California Edison in California to complete a 2.4-megawatt installation — which at the time of installation was the largest single rooftop solar installation in the U.S. In total, the company currently has 10 PV projects completed in three continents, resulting in just over 6 megawatts of solar power. These 10 ProLogis PV projects occupy roughly 3 million square feet of roof space. Torbin lightheartedly pointed out that the company has roughly 470 million square feet of roof to go.
"What has really helped us in terms of NREL's Energy Execs program was being able to get out and see the technology as well as take advantage of the people and speakers that are introduced to us," said Singleton. "We have found the Energy Execs program to be such a great value that we believe NREL could easily charge participants to be in the program."
NREL Benefits Too
This is the third year for the Energy Execs program with a record 31 participants. In 2008, 19 representatives of industry, local government and non-profit organizations completed the program. The executives' final projects show the success of a program, which in the long run helps NREL technologies make it to the marketplace.
"The NREL Executive Energy Leadership Program offers an important opportunity for community leaders to embrace clean energy technologies," NREL Director Dan Arvizu said. "Moving these technologies to the marketplace at speed and scale requires well thought-out systems and grassroots implementation. Given the increasing interest in our leadership program, I'm confident NREL is on the right path in helping statewide leaders gain access to our important work accelerating clean energy technologies. Energy Execs alumni are emerging as shining stars on the statewide and national energy scene."
Learn more about the 2010 NREL Executive Energy Program on the Web site, where updates will be posted later in the year about the application process. To contact the program, send an e-mail to energyexecs@nrel.gov. Learn more about the solar power at the Denver Museum of Nature & Science and ProLogis.