"Limbo Lands" Could Be Revitalized with Renewables
---
Formerly contaminated lands across the United States have unexpected value as promising sites to generate renewable energy, a new analysis by NREL and the Environmental Protection Agency shows.
More than 9,000 polluted parcels in 50 states known as "limbo lands" were analyzed and rated according to their potential to host wind and solar electricity facilities, or produce biofuels. Learn more about these land parcels on the EPA Web site.
Limbo lands are underused, formerly contaminated sites; they include former Superfund sites, landfills, brownfields, abandoned mine lands, former industrial sites, and some government installations, including military posts.
The sites vary from 1 million acres of Western range to inner-city parking lots. Many sites turn out to have excellent or even superb renewable energy potential for at least one technology, according to the analysts who built the research tools and conducted the study over the past year.
Many of the sites also have roads, transmission lines and other infrastructure features that would make energy development less expensive and more attractive, and are not near established neighborhoods that would oppose the projects.
The results for 9,267 entries were compiled in an online database and mapped using Google Earth for public use.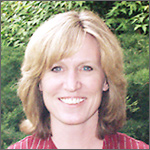 "It's an easy-to-use and intuitive approach to exhibiting those sites available for renewable energy technology applications," said NREL senior energy analyst Gail Mosey, who managed the project for the laboratory.
"It allows decision makers to easily identify formerly contaminated sites that could become productive and help their community become 'greener' in terms of energy production and use," she said.
Merging Data
To produce the interactive maps, EPA used its information on properties from several cleanup programs. The agency applied NREL resource data, as well as screening criteria that included proximity to power lines and roads, site acreage and slope of the land to identify sites that are high potential candidates for hosting renewable energy production facilities.
Contamination at some of these properties has already been addressed, while other sites remain under investigation. The database does not indicate the site's ownership, zoning or other factors that could bear on its future use.
"There still is a lot of due diligence, including economic and environmental feasibility studies, that have to be done with a site on the map," Mosey said. "These sites potentially are available, but a developer would need to know what the community wants. It could be that the site has already been slated to become a soccer field or another use other than a renewable option."
Thousands of Entries
The list of 9,267 entries ranges from California with 1,036 sites to Wyoming with 16. (The District of Columbia has three sites.) They represent a fraction of the 480,000 sites and almost 15 million acres of potentially contaminated properties across the U.S. that EPA tracks.
Most states have dozens or even hundreds of sites. Some sites could support virtually any kind of renewable energy development, but most have favorable conditions to one project type based on topography and climate.
For example, Nevada has 146 sites that have great potential for solar electricity, but poor potential for wind and biomass.
Ohio has 395 sites beginning with a chemical plant at Addyston and ending with a well field in Zanesville. Most are rated as having poor wind, moderate solar and outstanding biomass/biorefining potential.
A few of the contaminated sites are very well known, such as the former Rocky Mountain Arsenal near Denver, where chemical weapons and pesticides were made until 1992. After a decade of remediation, large portions of the arsenal have been reclassified as a national wildlife refuge and 12,000 acres have been removed from the EPA's Superfund list.
According to the analysis, the arsenal would be an outstanding site for a biofuels refinery and it has very good solar energy potential. Because of its industrial past, it has excellent highway, rail and electric grid access.
Some of the most promising sites on the list also come with significant hurdles. For example, nearly 1 million acres of the McGregor Range in southeast New Mexico possess very significant utility-scale renewable resources in all categories. But the McGregor Range is an active air defense missile training center and public access is limited.
To learn more, visit Renewable Energy On Contaminated Lands and Mining Sites on the EPA Web site.