New Fellows to Help Guide NREL Research
April 1, 2008
NREL has five new Research Fellows, leaders in bioenergy, nanotechnology, photochemistry and photophysics, wind energy and hydrogen research.
Helena Chum, David Ginley, Garry Rumbles, Bob Thresher and John Turner join the top rank of internationally recognized NREL scientists and engineers who help guide the Laboratory's research.
Along with the four current members of the Research Fellows Council they will advise NREL executive management on the strategic direction of science and technology inquiry at the laboratory.
Each of the recently appointed fellows has an outstanding record of accomplishment at NREL.
Helena Chum
Dr. Chum has worked at NREL since 1979 and is recognized worldwide for research in electrochemistry and coordination chemistry, energy and environmental assessment, biomass compositional analysis and conversion process advancement. She was appointed an American Association for the Advancement of Science Fellow, an International Academy of Wood Science Fellow, and an American Chemical Society Fellow. Dr. Chum is co-inventor on 17 issued patents, is author of more than 100 publications and one book, and has presented more than 150 invited lectures or conference papers.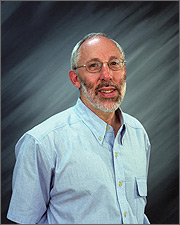 David Ginley
Dr. Ginley has earned international renown for his expertise in nanophotovoltaics, nano-inks, transparent conducting oxides, organic photovoltaics, flat panel displays and new storage technologies. He has been at NREL since 1992. Dr. Ginley was named an Electrochemical Society Fellow and has received four R&D 100 Awards, two Federal Laboratory Consortium Technology Transfer Awards and a 2007 DOE Public Service Award. He holds more than 30 patents and is author of than 380 technical journal publications.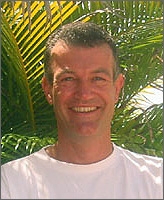 Garry Rumbles
Dr. Rumbles has been at NREL since 2000 and is widely recognized for his research in photochemistry and photophysics of conjugated molecular systems, energy conversion in organic light emitting diodes and organic photovoltaic devices, and nanoscale morphology. He was appointed as a Royal Society of Chemistry Fellow. Dr. Rumbles has published more than 100 journal articles and more than 10 book sections.
Bob Thresher
Dr. Thresher was the director of the National Wind Technology Center at NREL before his appointment as a research fellow. He has been at the Laboratory since 1984 and is known worldwide as the visionary leader and architect responsible for the success of the wind energy agenda. He was appointed an American Society of Mechanical Engineers Fellow and an American Association for the Advancement of Science Fellow, and received the 1997 American Wind Energy Association's Person of the Year Award and Lifetime Achievement Award. Dr. Thresher is responsible for more than 120 publications.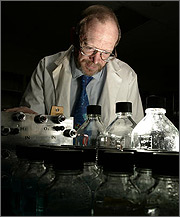 John Turner
Dr. Turner has been at NREL since 1979 and is recognized as a world-class scientist and international spokesperson for hydrogen energy and for his contribution in hydrogen production via photoelectrochemical splitting of water and in the development of fuel cells. He received the DOE Office of Science Outstanding Mentor Award and has co-authored more than 100 technical publications.
For more information, visit these NREL Web pages: